Coastin' With Piv & Finer brings you interviews, analysis, and all the latest stories from the ECHL.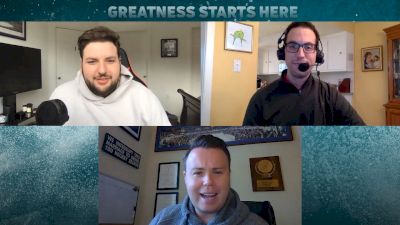 Talking With The Voice Of The New York Islanders | Coastin' With Piv & Finer (Ep. 4)
Dec 30, 2020
On Episode 4 of Coastin', Piv and Finer dive deeper into the ECHL's front office development model with the voice of the New York Islanders Brendan Burke.
Brendan served as the voice of the Wheeling Nailers from 2006-08 and retells some of his favorite stories, including how a funny recap of his first-ever professional game broadcast in Charlotte and how his start in the ECHL gave him the skills necessary to advance to the AHL. The boys also dive into Brendan's excitement for the 2020-21 NHL season.