Coastin' With Piv & Finer brings you interviews, analysis, and all the latest stories from the ECHL.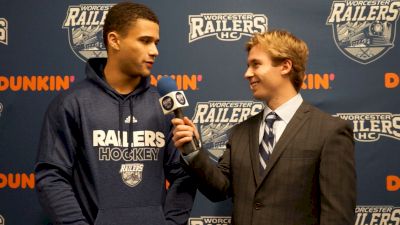 Voice Of The Worcester Railers Cam McGuire | Coastin' With Piv & Finer (Ep. 24)
May 26, 2021
Voice of the Worcester Railers Cam McGuire joins the boys for some laughs and favorite memories of his first couple seasons working in the Premier Double A Hockey League. He explains how he got to the Railers, what he learned from Eric Lindquist in his "rookie year" under Eric's wing and the positive impact the Railers and Worcester Red Sox have had in the community.