Coastin' With Piv & Finer brings you interviews, analysis, and all the latest stories from the ECHL.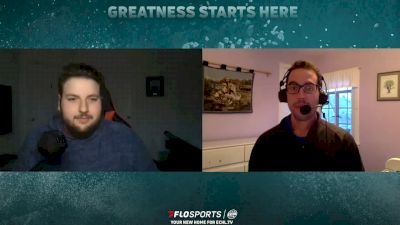 Stefan Fournier & Daniel Tetrault Discuss Young ECHL Season | Coastin' With Piv & Finer (Ep. 2)
Dec 17, 2020
On episode 2 of Coastin', Evan Pivnick and David Fine highlight a successful first weekend of ECHL action which launched with all games on FloHockey! The boys chat with Wichita forward Stefan Fournier about how he's adjusted to the league's safety protocols and discuss how Rapid City's Daniel Tetrault playing career taught him the leadership and skills that have translated into his coaching career.