Juraj Slafkovsky And The 20 Youngest Rookies On NHL Opening Night Rosters
Juraj Slafkovsky And The 20 Youngest Rookies On NHL Opening Night Rosters
Prospect analyst Chris Peters takes a look at each of the 20 youngest rookies to make opening night rosters across the NHL.
Oct 11, 2022
by Chris Peters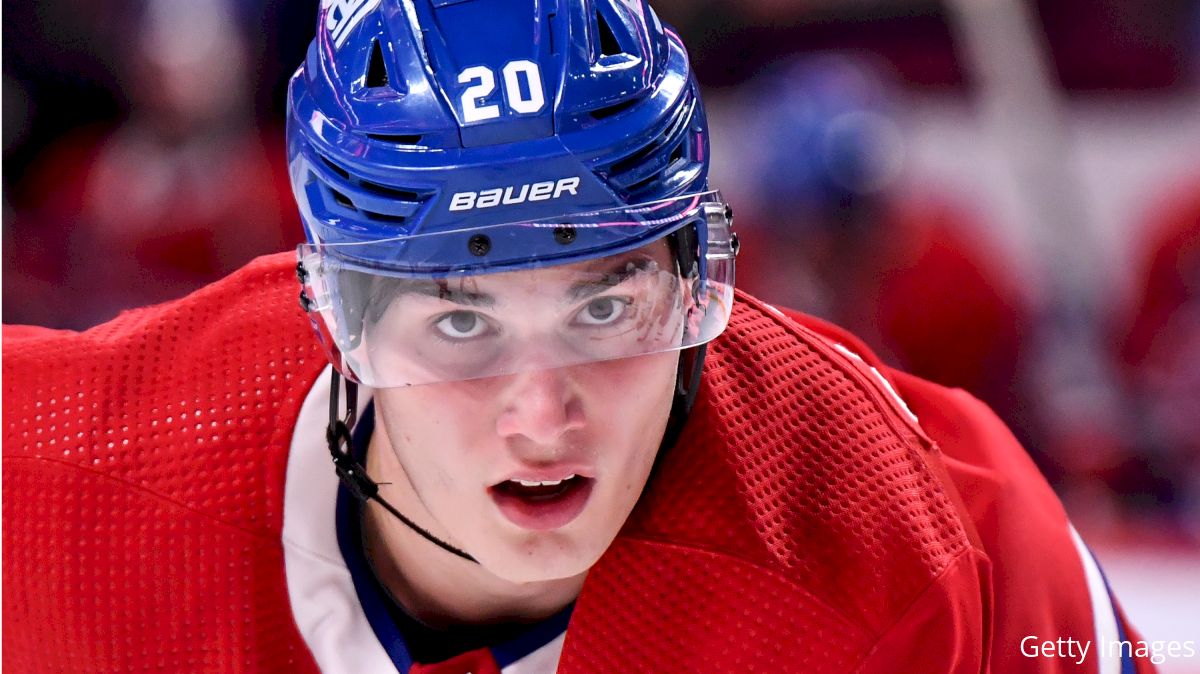 The NHL continues to get younger and players are able to make an impact earlier than ever. This year's rookie class will come in with high expectations and several very well could make significant impacts on their NHL clubs. Before they can do that, however, they have to continue to prove their readiness for the long grind that is the NHL season.
Teams have to constantly evaluate their young players and make sure whatever they decide is in the best interest of the player's long-term future. Sometimes that means making the difficult decision of sending them to the AHL or even back to their junior clubs, which is required in some cases. So not all of these players will remain with their respective clubs, but each has had the honor of being named to his team's opening-night roster, which is a big accomplishment on its own.
With that in mind, here is a quick examination of each of the 20 youngest rookies to make opening night rosters across the NHL, listed youngest to oldest.
Juraj Slafkovsky, LW, Montreal Canadiens
The No. 1 overall pick from 2022 will be the youngest player in the NHL when the Habs open their season. Slafkovsky wasn't a lock to make the initial roster and he's also not a lock to stay with the big club all season. Montreal will have the ability to send him to the AHL should they feel that to be necessary, but there's little harm in starting him with the big club. Slafkovsky has the size and strength to hang in the NHL, but the preseason showed that he might need some extra time to be able to process the game at NHL pace. He's making a big leap, so expectations should be measured as the No. 1 pick finds his legs in North America.
That's first overall pick Juraj Slafkovsky to you all. ☝️ #NHLDraft #RepêchageLNH pic.twitter.com/6KZ2blRjHw

— NHL (@NHL) July 8, 2022
Simon Nemec, D, New Jersey Devils
It was somewhat surprising to see Simon Nemec make the team's opening night roster and it would be even more surprising if he's up with the team longer than the first few weeks of the season. Getting some NHL minutes early on in his career should do Nemec some good, but based on his preseason looks, he needs some more time to build up his strength and be able to handle NHL forwards in his own zone. Offensively, Nemec has dynamic talent and thinks the game at a higher level than most of his peers, which gives him a leg up. The Devils should be a better team this year and Nemec needs the big minutes he would more likely play at the AHL level. Even if this is temporary, his making the opening night roster should be a confidence-boost for the youngest defenseman to start the season in the NHL.
Shane Wright, C, Seattle Kraken
GM Ron Francis telegraphed that Wright was on track to make the team a few weeks back and the No. 4 overall pick made good on that projection. He'll start the season with the Kraken and get every opportunity to stay. If he's not as ready as they'd hoped, Wright would have to be sent back to the OHL. The questions Seattle has to ask itself is if playing Wright down their lineup will give him the right minutes and situations to put him in a position to succeed. I'm skeptical of that because I think Wright still has something to gain by going back to junior where he can dominate all facets of the game and arrive next season ready for a bigger role. We'll see where this goes.
Wyatt Johnston, C, Dallas Stars
The reigning OHL Most Outstanding Player and CHL scoring champion isn't going back to the OHL, at least not yet. Johnston made the Stars' opening night roster with a strong preseason and coming off of that sensational breakout year with the Windsor Spitfires in the OHL in 2021-22. Johnston would have to be sent back to junior if the Stars feel an entire year in the NHL is a little too much for the 19-year-old forward. The thing about Johnston is that he has all sorts of skill, but a strong work ethic and high motor allow him to impact the game in multiple ways. Whether or not he has the physical strength to withstand the long grind of an NHL season remains to be seen, but he certainly earned his shot to prove it.
"It was a great season, a lot of success for me personally and also for our team."@DallasStars prospect Wyatt Johnston of @SpitsHockey discusses the honour of receiving @CHLHockey's Top Scorer Award.

WATCH 🎥: https://t.co/sxgTFJXAzt pic.twitter.com/3FHIDbSruC

— OntarioHockeyLeague (@OHLHockey) July 4, 2022
Dylan Guenther, RW, Arizona Coyotes
Guenther basically gave the Coyotes no choice but to put him on the opening-night roster. He didn't produce a ton in the preseason, but he created plenty and that was enough to keep him with the big club. Guenther will at least get the nine games with Arizona before he'd burn that first year off of his entry-level contract, but there's always a chance that the Coyotes feel they're too early in their rebuilding process to waste that season. That said, they'll do what they feel is best for the player's long-term development and with the way he dominated in junior last year and the early indications he showed in camp, he might prove the best spot for him is with the big club.
Brandt Clarke, D, Los Angeles Kings
Another player who simply earned his spot with the team, the Kings sent down some more established defense prospects from their system to keep the 19-year-old Clark and give him a chance to stick. Clarke looked really good in the rookie tournament in San Jose and continued showing he knew how to absorb and escape pressure even against NHL players. His puck skills and ability to move pucks out of the zone are key facets of his game in addition to the big production he showed in junior last season. While I think he's going to have a chance to stick, the Kings have designs on competing for a divisional title this year. If they are to maintain that, Clarke has to prove he can play enough minutes to keep them competitive but also to allow him to continue progressing in his development. The former No. 8 pick is a big prospect for this franchise and they have to make sure he is still able to develop on his current trend line if he's not getting the minutes with the big club.
Mason McTavish, C, Anaheim Ducks
A surprise to no one that he'd be on the opening-night roster, McTavish got nine NHL games last season with the Ducks, which was the first of six different teams he would play for last season, including the AHL's San Diego Gulls, the OHL's Peterborough Petes and Hamilton Bulldogs, and the Canadian Olympic and World Junior Teams. McTavish was the hero of the rescheduled World Juniors where he led the tournament with 17 points and made the game-saving stick save on what would have been Finland's overtime winner. He's battle tested, he's had success at multiple levels and now hopefully McTavish gets to have some stability by staying with the Ducks all season. He should be viewed as a legitimate Calder Trophy candidate as well.
Owen Power, D, Buffalo Sabres
The 2021 No. 1 pick got eight games with the Sabres at the end of last season and showed he was pretty close to ready to be a contributor for that team. This season, the expectations will be even higher as Power finally had a normal offseason where he could adequately prepare for his official rookie campaign. He has the size, the mobility and the hockey sense to be an instant impact player. The Sabres should be giving him big minutes and put him in a position to succeed. He and Rasmus Dahlin have a chance to make a really good one-two punch down the left side for Buffalo for years to come. I'd definitely keep Power in mind as a Calder contender.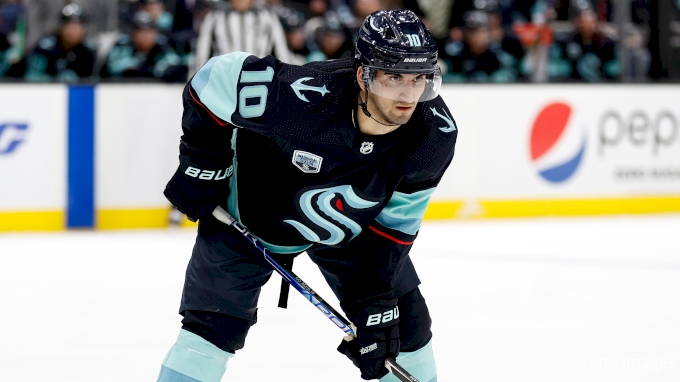 Matty Beniers, C, Seattle Kraken
After a tremendous sophomore season with Michigan, Beniers got 10 games with the Seattle Kraken and in those 10 games he already looked like the team's best player while producing nine points. He is expected to be the Kraken's No. 1 center this season and is likely the long-term face of the franchise. The expectations for Beniers could not be higher and he's probably one of the biggest reasons for optimism in Seattle right now. I don't think the Kraken will be particularly great this year, but they should be much more fun to watch as we get a chance to see what Beniers truly can be at this level. He has to be one of the early favorites to win the Calder as few rookies will get the kind of ice time and role Beniers will have with the Kraken this season.
Kent Johnson, C/W, Columbus Blue Jackets
It wasn't always a guarantee that Johnson would make the Jackets out of camp, even though he saw some NHL time at the end of last season. Nonetheless, he made the club and should be brimming with confidence after his 2021-22 campaign which ended with him scoring the golden goal for Canada at the summer World Juniors. Johnson has elite skill and he's still learning how to make that translate better to the NHL. I think he's going to need a little more patience from Jackets fans as early indications suggest he might not be an everyday player to start the season. That said, once he puts it together and continues to build some strength, he has a chance to be an elite-level player in the NHL.
Jake Sanderson, D, Ottawa Senators
After a season and an offseason that was disrupted repeatedly by injury, Sanderson is healthy and ready to make his long-awaited NHL debut. Getting hurt at the end of last season cost him a chance to get games with the Sens, so all we've been able to see so far is his preseason work, which was solid. Sanderson appears poised to start the season in Ottawa's top four, which shouldn't be a surprise to anyone that's been tracking him these last two years. Sanderson is an exceptional skater, who defends at a high level and has started to put together more of his offensive game as evidenced by his averaging better than a point per game last season at North Dakota. In recent years, defensemen who spent a minimum of two years in the NCAA have arrived at the NHL ready to make an impact. As such, Sanderson could be a dark horse Calder candidate.
Jake Sanderson. pic.twitter.com/3JYqz3huFO

— Locked On Senators (@SensCentral) August 7, 2022
Alexander Holtz, LW, New Jersey Devils
He got nine games with the Devils last year and averaged nearly a point per game in the AHL with Utica. The Devils have a few injuries coming out of training camp, including to Nico Hischier, so we'll see how long Holtz stays up the lineup. But the first practice with the NHL roster showed that Holtz was playing alongside Jack Hughes. That's a big spot for the young player, but he has the chance to make the most of it with his high-level finishing ability.
Kaiden Guhle, D, Montreal Canadiens
The Habs are going to be younger this season and they might not be all that competitive, but they will have reasons for optimism with players like Guhle emerging. It is very likely the 20-year-old plays regular minutes for Montreal at the outset of the season. He has the size, strength and skating ability to hang with top players, but the leap from junior to the NHL can often be challenging. That said, few defense prospects have the range that Guhle does and that will help him stay competitive and make a good enough impact to be an everyday player.
JJ Peterka, RW, Buffalo Sabres
The Sabres are loading up on some of the biggest pieces of their future and Peterka has certainly pushed his way into that category despite being a second-round pick. Peterka's growth year over year forced Buffalo's hand to give him a spot on the NHL club. He had an astonishing 68 points as a 19-year-old rookie in the AHL last season and showed that his scoring ability came over with him from Germany. He has a high-end shot and knows how and when to get it off. The Sabres are going to be young, and there will be some growing pains, but Peterka earned this shot with his play.
Cole Perfetti, C/W, Winnipeg Jets
Perfetti played 18 games with the Jets last season, but maintains his rookie eligibility. It is expected the 20-year-old will get some looks in Winnipeg's top six on the wing. He is a cerebral player that can pick apart defenses with high-end vision and good puck skills. It appears that Winnipeg will give him every opportunity to succeed and produce playing up their lineup. I think Perfetti is another player that should be considered a contender in the Calder race.
Dylan Holloway, C/W, Edmonton Oilers
He had to earn it in camp and did he ever. Holloway was one of Edmonton's most impactful players in the preseason, scoring goals and making plays with pace. He showed that he can withstand some of the physical rigors of the game and has the hockey sense to know what kind of plays he needs to make and when to make them. Holloway has good instincts overall and forced his way onto the big club. He's probably going to get an early look on Leon Draisaitl's wing, which is a huge spot for a young guy just finding his NHL legs, but talk about a golden opportunity. Preseason stats are relatively meaningless, but preseason performances can mean a lot for young players like Holloway. He looks ready.
Dylan Holloway's making a strong case to earn his spot with an assist like that. 😍 pic.twitter.com/A509G9ShNr

— NHL (@NHL) October 2, 2022
Marco Rossi, C, Minnesota Wild
Rossi was the top scorer in the NHL during preseason and I've already warned against reading too much into preseason stats. But let's think about the journey Rossi has been on, the work he has had to put in to get himself back from a devastating bout with Covid that left him with myocarditis and cost him a year of hockey. Rossi performed exceptionally well in the AHL last season with the Iowa Wild, but he still had to earn his spot on the Wild, which he now has. Rossi is a high-end playmaker, who appears to have regained more of his strength that allows him to be tougher to play against in the hard areas of the ice. He's got the work ethic on top of the skill to contribute.
Jack Quinn, LW, Buffalo Sabres
The AHL rookie of the year in 2021-22 after putting up 62 points in just 45 games, Quinn looks more than ready to start his NHL career. He has shown high-end skill and an ability to get to the interior to create his offense, which he carried with him from junior to the AHL. Quinn did get two games with Buffalo last year, which included a two-point game against Dallas. The early indication is Quinn will play in Buffalo's top six, which should give him a chance to be an impact rookie with this team.
Elmer Soderblom, LW, Detroit Red Wings
There just aren't a lot of 6-foot-8 hockey players with skill that come along, but Soderblom appears to be one of them. I thought for sure he'd be pegged for Grand Rapids as he adjusts to North American hockey, but he played so well in the preseason that Detroit had to find a spot for him. He'll likely play down their lineup and that may be where he is for a lot of his career, but he has shown that he can get inside defenses and be a force around the net. With his quick hands, there's a reason to expect Soderblom to provide some quality scoring depth.
Elmer Soderblom with a casual backhand tying the game for the @DetroitRedWings... not a big deal. 😲 pic.twitter.com/aYqMYx5xci

— NHL (@NHL) October 8, 2022
Alex Vlasic, D, Chicago Blackhawks
A 6-foot-6 defenseman with good mobility, Vlasic doesn't do any one thing that will wow you, but he can play a simple, effective game. He makes good reads and limits his mistakes with the puck on his stick. The Blackhawks are going to struggle this year, so they'll have to decide just how much they want Vlasic to be part of that or if he's best served with more AHL time. He did get 15 NHL games last season and handled himself quite well, though.