Atlantic Hockey
Coast To Coast: Bednar's Rise, 2022-23 Coaching Milestones To Watch
Coast To Coast: Bednar's Rise, 2022-23 Coaching Milestones To Watch
A look at Jared Bednar's inspiring rise from the ECHL to Stanley Cup Champion and previewing coaching milestones on the horizon in 2022-23.
Jul 5, 2022
by Jacob Messing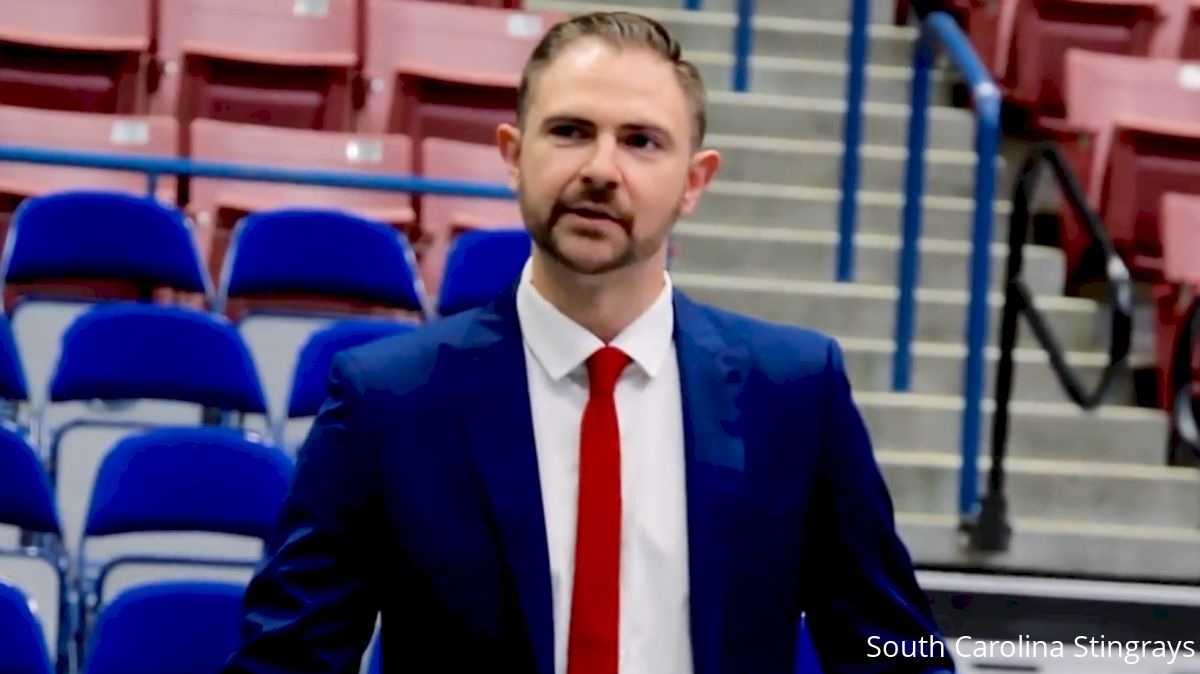 Coast To Coast is FloHockey's monthly, cohesive news on North American hockey and live-streaming partnerships.
When Colorado Avalanche coach Jared Bednar hoisted the Stanley Cup, he became the first coach to ever lift the NHL's trophy, the ECHL's Kelly Cup, and the AHL's Calder Cup.
Bednar's story is one of perseverance and a gradual climb up hockey's ladder. He spent nine seasons in the ECHL, playing mostly with the South Carolina Stingrays. That's also the club that Bednar started his coaching career with, first as an assistant coach for five seasons before becoming the Stingrays head coach in 2007. He led South Carolina to the Kelly Cup in 2008-09 before moving on to the AHL.
He started there as an assistant coach as well, first with the Abbotsford Heat, then road a bit of a roller coaster bouncing between head coach and assistant jobs before being named head coach of the Lake Erie Monsters in 2015. By the end of that season, the Monsters were Calder Cup champions. A few short months later, Bednar got his big break when the Avalanche had a late offseason shakeup to their coaching staff.
Bednar's hire in 2016 was met with some criticism. It didn't help after the team put together one of the worst records in the modern NHL with a 22-56-4 record adding up to just 48 points. Avalanche general manager Joe Sakic stayed patient, though and five seasons later Bednar led the team to a 16-4 record in the playoffs for the franchise's third Stanley Cup.
Our guy 🤝

Kelly Cup ☑️
Calder Cup ☑️
Stanley Cup ☑️

Congratulations to @BednarJared on becoming the first coach to lead teams to championships in the ECHL, AHL and NHL! 👏 pic.twitter.com/eHJuiJBq8g

— SC Stingrays (@SCStingrays) June 27, 2022
The coaching fraternity is a tight one and in 2022-23, FloHockey will bring a number of coaches seeking their own milestones to your streaming screen. Season marks, wins, streaks, and more are on the line in 2022-23 and you can tune in to watch each happen—or potentially happen—right here on FloHockey for the entirety of the upcoming season.
ECHL Endowment
As much as the ECHL serves as a development step for players, as Bednar proves, it also serves to develop coaches and provides many their first springboard into professional coaching.
Entering the 2022-23 ECHL season, five coaches are beginning their first full ECHL season as a head coach. Bednar should serve as a model of what coaching in the ECHL can bring and the following first-year coaches could eventually find themselves on NHL radars in the future.
After an 10-8 record as the interim toward the end of the 2021-22 season, Brenden Kotyk is entering his first full season with the South Carolina Stingrays, the same team with which Bednar cut his teeth. The Stingrays have lost in the Kelly Cup Final in 2015, 2017, and 2021; Kotyk will be taking over a yearly contender.
Kotyk is here to stay! 👊

The Stingrays name Brenden Kotyk as the team's next head coach, removing the interim title.

Read Release 📰👀

— SC Stingrays (@SCStingrays) April 27, 2022
Entering his first year as a head coach, Chad Costello will lead the Allen Americans and will also serve as general manager. Costello, 35, spent last season captaining the Americans and is now replacing Steve Martinson, who spent the previous ten years behind the bench, coaching Costello in four of those years.
The Orlando Solar Bears also named a new coach and general manager in Matt Carkner. Carkner, 41, spent 2016-2021 as an assistant coach with the AHL's Bridgeport Sound Tigers, helping the defensive unit and development of New York Islanders' defensemen Adam Pelech and Ryan Pulock, as well as Colorado Avalanche Stanley Cup winner Devon Toews. Carkner's front office duties will see his affiliation directly coordinate with the Tampa Bay Lightning.
In Reading, the Royals welcome James Henry behind the bench and as the Director of Hockey Operations. Henry spent last season as an assistant under Kirk MacDonald. The Royals went 45-17-7-2 last season, tying their franchise record of 99 points. Henry will have immediate expectations following MacDonald's five seasons, missing the playoffs in one of three eligible years, excluding the 2019-20 COVID cancellation and 2020-21 opt out.
New head coach and Director of Hockey Operations, Pete MacArthur, takes over for the Adirondack Thunder after captaining the team in 2021-22. MacArthur is second in franchise scoring and games played, spending parts of four seasons with the program.
Entering their inaugural season as the Vegas Golden Knights affiliate, the Savannah Ghost Pirates have named former Union College coach Rick Bennett as the program's first head coach. Bennett had success at the helm of the Dutchmen, winning a national championship in 2014 before substantiated allegations regarding his coaching style resulted in his termination.
We're gettin' lucky as we officially announce our NHL affiliate the @GoldenKnights, our AHL affiliate, the @HSKnights, and our Head Coach Rick Bennett! 🎲
-
Full Details | https://t.co/eZ2bA2pvfZ | @enmarketarena pic.twitter.com/No3jEeuiLo

— Savannah Ghost Pirates (@SavGhostPirates) May 19, 2022
Toledo Walleye coach Dan Watson enters his 10th season as a head coach in the ECHL, dating back to his interim role in 2013-14 taking over the Walleye part way through the season. Watson receives regular summer hype about moving up the coaching ladder but still enjoys annual success with the Walleye.
Northwest, Nick Bootland enters his 15th full season with the Kalamazoo Wings, excluding the club's 2020-21 opt out. Bootland has led his team to nine postseasons in 12 eligible years. Due to the pandemic years and middling 2021-22 finish, Kalamazoo has not seen playoff hockey since 2019. Bootland will look to bounce back with his program in 2022-23 and get the Wings back on the map.
Atlantic Hockey Accolades
Mercyhurst head coach Rick Gotkin enters his 35th season this fall and 12 wins away from 600 total with Mercyhurst, dating back to the program's Division III years from 1988-1992. The Lakers have a powerful core and a strong freshman class on paper, 12 wins should come quick as the Lakers push for postseason success.
AIC remains the team to beat, however. Coach Eric Lang will be hungry for his fifth-straight conference title and fourth-straight NCAA Tournament—excluding the cancelled 2019-20 season.
Following Gotkin and Lang's milestones, RIT coach Wayne Wilson and Air Force coach Frank Serratore are both seeking their 300th wins in Atlantic Hockey. Wilson won his 400th NCAA game this past season, sitting at 409 total and sits 13 short of the 300 mark in the AHA.
Serratore, entering his 26th season with the program, is four wins shy of 300 in the AHA, 14 wins shy of 450 with the Falcons all-time, and 25 wins shy of 500 career NCAA victories, likely to be reached in 2023-24.
CCHA Commemorations
The CCHA (formerly WCHA) is run by Mike Hastings and the Minnesota State Mavericks. Hastings is seeking a handful of marks entering his 11th year in the NCAA. On the line for the national powerhouse is the head coach's 300th collegiate win as he sits at 274. For some programs, 26 wins in one season is a hefty ask, but Hastings has led his team to three straight 30-win seasons, excluding the 2020-21 shortened season.
Hastings, last year's Spencer Penrose Award winner as national coach of the year, is also searching for his 200th conference win and that elusive national tournament title. After regional losses in 2018 and 2019, a Frozen Four loss in 2021, and a runner-up finish in 2022, the Mavericks are close and ready for the title.
.@MinnStMHockey's Mike Hastings has been named the @AHCAHockey Division I Men's National Coach of the Year for the second consecutive season.

📰 Details: https://t.co/GXoJCJAHJF pic.twitter.com/hf4amEgRWI

— CCHA (@CCHAHockey) April 6, 2022
After an impressive season that earned his Huskies an at-large bid to the National Tournament, Michigan Tech coach Joe Shawhan sits five wins shy of 100 entering his sixth season with the program. Shawhan will be facing some roster turnover but has a handful of recruits ready to earn roles. Shawhan will seek his third NCAA Tournament berth in six years and second consecutive come the spring of 2023.
Also seeking his 100th career win, Northern Michigan coach Grant Potulny has accumulated 95 victories over his first five seasons with the Wildcats. The Wildcats are primed for another 20-win season, which would be Potulny's fourth in six years.
---
Have a question or a comment for Jacob Messing? You can find him on Twitter @Jacob_Messing.