ECHL - Eastern
NHL Minor League Hockey Team Affiliates Breakdown
NHL Minor League Hockey Team Affiliates Breakdown
A list of all 32 NHL team's minor league affiliates in the AHL and ECHL.
Jan 20, 2023
by FloHockey Staff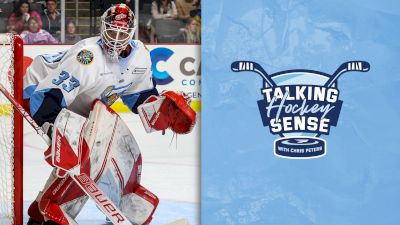 So what happens after an NHL team drafts a player?
Well, it's very likely that draft pick is sent to the minor leagues for more player development.
The American Hockey League and the ECHL serve as important prospect development levels for young hockey players looking to debut in the NHL. Every NHL team has an affiliate team in the AHL. While ECHL teams aren't required to have an affiliate NHL team, only four NHL teams are currently without an ECHL affiliate.
That makes sense, though, since there are 32 NHL teams and only 28 ECHL teams and one of those teams was founded in 2022, the Savannah Ghost Pirates.
The AHL is typically viewed as the highest-level of minor league hockey with many teams having the same ownership as their NHL affiliate and some NHL players are signed to two-way contracts, meaning they can be sent down to and called up from the AHL.
So which teams are associated with one another? Here's a breakdown.
Anaheim Ducks Minor League Affiliate
Arizona Coyotes Minor League Affiliate
Boston Bruins Minor League Affiliate
Buffalo Sabers Minor League Affiliate
Calgary Flames Minor League Affiliate
Carolina Hurricanes Minor League Affiliate
Chicago Blackhawks Minor League Affiliate
Colorado Avalanche Minor League Affiliate
Columbus Blue Jackets Minor League Affiliate
Dallas Stars Minor League Affiliate
Detroit Red Wings Minor League Affiliate
Edmonton Oilers Minor League Affiliate
Florida Panthers Minor League Affiliate
Los Angeles Kings Minor League Affiliate
Minnesota Wild Minor League Affiliate
Montreal Canadians Minor League Affiliate
Nashville Predators Minor League Affiliate
New Jersey Devils Minor League Affiliate
New York Islanders Minor League Affiliate
New York Rangers Minor League Affiliate
Ottawa Senators Minor League Affiliate
Philadelphia Flyers Minor League Affiliate
Pittsburgh Penguins Minor League Affiliate
San Jose Sharks Minor League Affiliate
Seattle Kraken Minor League Affiliate
St. Louis Blues Minor League Affiliate
Tampa Bay Lightning Minor League Affiliate
Toronto Maple Leafs Minor League Affiliate
Vancouver Canucks Minor League Affiliate
Las Vegas Golden Knights Minor League Affiliate
Washington Capitals Minor League Affiliate
Winnipeg Jets Minor League Affiliate