THS: Big Forwards With Skill Among 2023 NHL Draft Trends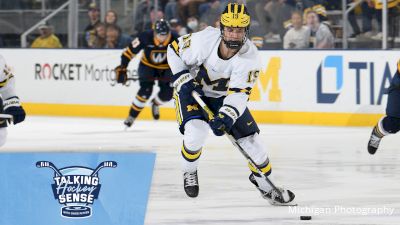 On this week's episode of Talking Hockey Sense, Chris talks about some of the emerging trends in the 2023 NHL Draft. One such trend is the proliferation of players that have the size NHL teams covet and the skill to go along with it. If your favorite NHL team is looking for a power forward in the upcoming draft, they're going to have a lot of good options.
Watch the entire episode of Talking Hockey Sense here.
You can check out Chris's 2023 NHL Draft Rankings here.