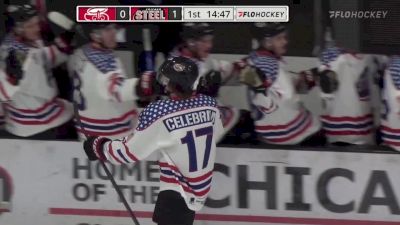 USHL Goals of the Week: St. Louis Brothers Connect, Conmy Hits 30
Mar 20, 2023
USHL writer Ryan Sikes picks out the best and most important goals of the weekend that was across the league.
1. Waterloo's Miko Matikka scores on the partial breakaway, sending a wrister past Matej Marinov.
2. Bret Link opens the scoring for the Fargo Force, getting the shot off while falling down through traffic.
3. Off the faceoff, Jayden Perron and Macklin Celebrini connect on a goal seven seconds after the Chicago Steel scored the first goal of the game.
4. Dubuque's Ryan St. Louis sends a long stretch pass to his brother, Lucas, who buries the puck five-hole against Youngstown.
5. Sioux City's Ryan Conmy becomes only the second Musketeers rookie to score 30 goals in a season.