2023 NHL Draft Rankings -- Chris Peters
2023 NHL Draft Rankings: Connor Bedard, Adam Fantilli Top Fl...
Veteran NHL Draft analyst Chris Peters issues his final ankings for the 2023 NHL Draft.
Welcome to FloHockey's final 2023 NHL Draft Rankings. Veteran draft analyst Chris Peters delivers his closing look at his top 100 players for the draft. Stay tuned for more NHL Draft coverage.
---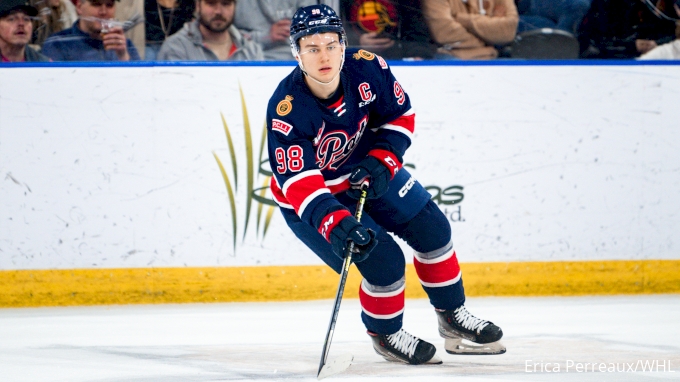 1. Connor Bedard, C, Regina Pats (WHL)
There's not much more that needs to be said that hasn't been said already. Bedard is an offensive dynamo with a competitive drive and high hockey IQ. He already owns one of the most devastating shots in hockey – not just among the draft class, but anywhere. His ability to score goals is unmatched in this class and there's a reasonable expectation he will make an immediate offensive impact in the NHL.
If there's a concern about his game, it's that he's not an especially big player and doesn't possess elite speed, yet he is a gifted skater without the explosive element. His ability to process the game, the strength he's built up over the last two-plus seasons and that competitive fire all allow him to play without much concern that the only way he was not naturally gifted was in the height department. He is a special player, a franchise changer and could be one of the best offensive talents we've seen to enter the league since Connor McDavid and perhaps the most naturally gifted goal scorer since Alex Ovechkin.
The numbers speak for themselves. In all competitions this season, including two World Juniors, a full WHL season and seven playoff games, Bedard registered 94 goals and 100 assists for 194 points. It's one of the most spectacular draft-season performances in decades.
2. Adam Fantilli, C, University of Michigan (NCAA)
A dogged competitor with size and speed, Fantilli checks a lot of boxes for teams seeking a potential No. 1 center. He had the best season by an NCAA freshman in 30 years, leading the country with 65 points and winning the Hobey Baker Memorial Award while averaging 1.81 points per game.
Fantilli has high-end puck skills, a good shot and plays the game with a mean streak, engaging physically and competing for every loose puck. If there's an area that he lags slightly behind in, it's his hockey sense. He can occasionally skate pucks into trouble and not leave himself enough options to make a play. But he's also got the power and skill to get out of those situations himself sometimes. There's not a lot of holes in his game and it seems that everywhere he goes, he achieves at a high level.
3. Leo Carlsson, C/W, Orebro (SHL)
With size, hockey sense and skill, Carlsson is one of the more complete players in the draft. He checks so many boxes and can produce at a rate that suggests he'll be a top-of-the-lineup player in the NHL. Carlsson makes great decisions with the puck, has the skill to make plays around defenders and can spot his best options easily. His skating, which had been a pain point earlier in the year, has not held him back and it looks like he's adding more power to his stride.
If there's one thing Carlsson may lack, sometimes he's not as aggressive as he could be on pucks and doesn't impose his will physically. A lot of times he doesn't really have to. He protects pucks well, wins his share of battles and is extremely hard to knock off the puck. He knows how to use his frame and his hands make him a continual threat.
Maturity with his puck decisions and how he plays the game offensively suggests a relatively short timeline for him to be NHL ready. He just showed at the Men's World Championship that he can complement skilled players and make plenty of plays on his own. With 25 points in the SHL this year, Carlsson had the fifth most productive season for a draft-eligible player, trailing only Daniel and Henrik Sedin, Elias Lindholm and Nicklas Backstrom. He's in remarkable company there and should be considered one of the real gems of this class.
4. Matvei Michkov, RW, HK Sochi (KHL)
An offensive genius who has among the best hockey sense in this class, Michkov was long believed to be the biggest threat to Bedard for No. 1. However, a long-term contract in the KHL (which runs through 2026) and the ongoing geopolitical strife surrounding Russia has made it harder to project where Michkov will go in the draft. On hockey ability alone, he is an upper-tier player and prospect with a track record of incredible goal-scoring prowess. But the decision about drafting him does not rest solely on his ability.
Michkov has remarkable net sense, which makes him a scoring threat at all times. While Bedard has the best shot in the draft, Michkov may have the best understanding of how to score. He out-thinks goalies and opposing defenses and is always in an attack position in the offensive zone. His skating doesn't blow you away and he also does not have the biggest frame, but that hockey sense and the hand skills to execute allow him to pick apart defenses at any level.
5. Will Smith, C, U.S. National Under-18 Team (NTDP)
One of the most dynamic players in this draft, Smith leads with skill and creativity. He put up 127 points this season, which ranks second all-time behind teammate Gabe Perreault for the single-season scoring record at the National Team Development Program. That level of production is something that catches attention, but watching how Smith collects his points is just as intriguing.
As a play-driving center, Smith has the puck on his stick an awful lot. He's often carrying pucks into the offensive zone and when he crosses that blue line, he's about as dangerous as any player in this class. He knows all of his options and often picks the right one. He can make defenders miss one-on-one and keeps goaltenders guessing as a legit shot-pass threat. He finds all of the seams and open areas of the ice to create for himself and his linemates.
If there are concerns about his game, it's that Smith can lack the physical advantages of bigger centers and his skating is closer to average, but it has improved some this year. He's an elite thinker of the game and he has the capability to make elite plays all over the ice. There are few who match his hands and playmaking ability in this class.
6. Ryan Leonard, RW, U.S. National Under-18 Team (NTDP)
Despite average height, Leonard is a legitimate power winger who plays the game hard, fast and with more than enough skill to produce at a high level. With 51 goals this season, Leonard showed lethal scoring ability as well as good sense of how to get to the good scoring areas. He can go dig pucks out of corners, create some havoc at the net front and he's never afraid to bring the physical game to the fore. With good skating ability and a high motor, he's able to play with enough quickness to challenge defenders. He doesn't process the game as quickly as Will Smith or Gabe Perreault, his two linemates from this season, but he knows how to play off of them which is a defined skill. He's a true finisher who excels in every element of the game and is the kind of player you need in the toughest and most important games of the season.
7. Matthew Wood, RW, UConn (NCAA)
After averaging nearly a point-per-game as the youngest player in the NCAA, Wood helped UConn to one of its best seasons in program history. He played a leading offensive role thanks to his ability to get to the interior and finish off plays. Wood is a goal scorer with good instincts and a sense of time and space that the best goal-scorers have. He pops into soft areas of the ice and always makes himself an option for his linemates. Wood is unlikely to be a real driver, which limits some of his value, but his goal scoring, size and down-low play are all higher-end traits. His skating remains a concern and one of the reasons you won't see him often carrying as many pucks into the zone or backing down defenders. The fact that he can win a lot of pucks and get aggressive with his body position allows him to be a higher-end threat near the net-front. He has really good hands for a big player and has that finishing ability that suggests top-six scorer.
8. Zach Benson, LW, Winnipeg Ice (WHL)
The size is often first mentioned, or maybe the points. What always stands out to me about Benson's overall game is his incredible tenacity off the puck. He challenges opposing players with aggressive stick checks and body position. What makes that skill even more effective is how quickly he can force turnovers and immediately make a dangerous play off a pass or shot. His awareness is high end and he anticipates as well as any player in this draft. At 5-foot-9, 160 pounds, there are legitimate concerns about if his lack of size and closer to average skating will allow him to have success consistently at the NHL level. While I share some of those concerns, his high motor and compete level, combined with dangerous offensive skillset alleviates some of that. There's a real question as to whether or not you can pick a player like Benson in the top 10 given what's also available in this class, but he has enough tools worth betting on aggressively.
9. Dalibor Dvorsky, C, AIK (Allsvenskan)
A versatile center who takes care of his details off the puck, Dvorsky's value is most tied to his ability to score. He has the instincts and competitive drive to make plays in the tough areas of the ice and has the skill to make defenders miss and create additional time and space. Dvorsky's skating is closer to average, but isn't something that will hold him back. While his two-way skills are good, I still don't know that his defensive game is at a level that would allow him to project as favorably into a top-six role down the line. That said, his shot, his doggedness on the puck and his feel for the offensive zone all make him a legitimate scoring threat down the middle.
10. David Reinbacher, D, Kloten (NLA)
The top defenseman in the draft has all the hallmark traits of a top-four blueliner. At 6-foot-2, 185, he has an easily projectable frame. The Austrian-born Reinbacher also spent all of this season in Switzerland's top professional league, playing significant minutes and scoring at a rate that is surpassed only by Roman Josi at the same age. Reinbacher is a right-shot with high-end mobility and smart puck-moving skills. He doesn't dazzle you with skill, but he makes effective plays and can defend at a reasonably high level. In a year that is short on defensemen at the top of this draft, Reinbacher appears to have the highest upside.
11. Gabe Perreault, LW, U.S. National Under-18 Team (NTDP)
Perhaps one of the craftiest playmakers in this draft, Perreault thinks the game at an elite level. His ability to anticipate and read plays, as well as pick apart opposing defenses is a big separator for him. He scored 132 points at the NTDP this season, 15 more points than the previous record-holder for a single season, Auston Matthews. Perreault's biggest strength is the way he thinks the game because his skating is average and he doesn't have tremendous size. He just always seems to make the right play, doesn't get caught doing too much and seems to understand his limitations and how to mask those with creative plays with the puck on his stick. There's going to be more development ahead for him and he should get stronger, which will help in his overall effectiveness when he reaches pro hockey.
12. Oliver Moore, C, U.S. National Under-18 Team (NTDP)
An exceptional skater with explosive speed, Moore is the fastest player in the draft. He is a weapon in transition and is never out of a play because his feet can make up for a lot. Moore still needs the puck skills and his processing speed to catch up to his feet, but if they do, he might be one of the best all-around centers in this draft. His commitment to defending and competitive nature has made him a gifted two-way center with the ability to play in any situation. Moore has a good shot and can get to the middle well, while also possessing the ability to get pucks behind the defense and make plays on the rush. There's a lot of projecting and a lot of "if this, then that" kind of discussions with Moore, especially when it comes to the rest of his game catching up to his speed, but you bet on the athlete and work with him to develop more elements to his game.
13. Nate Danielson, C, Brandon Wheat Kings (WHL)
Danielson does just about everything you'd want from a center. He is good at the faceoff dot, commits to playing well off the puck and can be a driver of his line. He had 78 points in 68 games, a career best in his third year of junior hockey. Danielson can score, too. While he lacks dynamic puck skills, he is quite skilled and can extend plays. He's also decisive with the puck. He has enough size and his skating ability is good enough for him to remain a good option down the middle long term. He could be a good middle-six center option for most teams.
14. Brayden Yager, C, Moose Jaw Warriors (WHL)
His offensive tools are without question as Yager has good hands, a terrific shot and an offensive sense that rivals many players in this class. He has one-on-one skill, knows how to create time and space for himself and can make those around him better. His goal numbers dipped this year, but his overall offense improved as he put up 78 points for Moose Jaw. He can play pretty much any way you need him to and while he may project more favorably to the wing in the NHL, he was able to drive play and have the puck an awful lot as a junior.
15. Colby Barlow, LW, Owen Sound Attack (OHL)
A talented goal scorer with some edge in his game, Barlow does a lot of the little things well. He's detailed, committed to playing off the puck and he's got the sense to produce at a high rate. He keeps his motor running throughout the game and when he's in space, he can be deadly. Barlow fights for his ice, too, and will win his share of battles along the wall. He doesn't have get-you-out-of-your-seat skill, but he still put up 78 points and always seemed to be a threat. He probably doesn't have a ton of physical development left which may impact his overall ceiling projection, but Barlow has a very high floor.
16. Axel Sandin-Pellikka, D, Skelleftea (SHL)
Mobile, shifty and smart, Sandin Pellikka found a way to impact professional games in a positive way, grew into a No. 1 defenseman for Sweden at the World Junior Championship and was a standout internationally at the U18 level. With his lack of size and not as much of a dynamic skill set, there are definitely real questions about his ability to play significant minutes at the NHL level. That said, he's among the best puck-moving defensemen in this class with exceptional vision and passing ability. He also gets a lot of pucks through to the net, using his skating effectively to open things up and knowing when he has to get the puck off. I believe he'll be a top-four puck-mover with power-play time when he reaches his full potential because he thinks the game at an especially high level and is already mature beyond his years.
17. Tom Willander, D, Rogle U20 (Sweden U20)
A rare European player that is bound for NCAA hockey, Willander played exclusively at the U20 level in Sweden this year. While he did not showcase a particularly high-end offensive toolkit, he is a tremendous skater and high-end defender. Willander can be physical and has a good defensive stick. Additionally, his footwork is such that he's difficult to beat wide. He can close gaps quickly and also has good recovery speed. Meanwhile, he can get pucks up ice and makes good reads both offensively and defensively. Just don't look for Willander to be a major point producer from the back end. He still does more than enough to garner a top-four slot down the line
18. Calum Ritchie, C, Oshawa Generals (OHL)
A point-per-game player in the OHL and a highly-productive forward at the World Under-18 Championship, Ritchie has the size profile and skill NHL teams will find attractive. His game lacked a little consistency this year and there were enough times you'd lose sight of him in games that it raised some level of concern. He's got the skating ability and the skill to beat defenders, but he needs more drive and a bit more power to generate more in the middle of the ice. You don't want to have to coax that out of a player at this stage of their career, but he has the athletic tools to make an impact.
19. Samuel Honzek, LW, Vancouver Giants (WHL)
Briefly derailed by injury, Honzek's season was one that saw him consistently rise. Earlier in the year, he was generating a lot of buzz with his play as a 6-foot-3.5 forward who can drive the net and make plays in the hard areas of the ice. He doesn't necessarily have any one stand out trait, but he does everything pretty well. You don't have to worry about his work ethic on the ice and he absolutely battles against opposing defenders, giving them all they can handle. I had wondered coming into the season if he'd be able to produce, but his skill shined through as he has a very good shot and is sure-handed with the puck.
20. Daniil But, LW, Yaroslavl U20 (MHL)
Casting a massive 6-foot-5 frame, But does not have tremendous quickness, but he has high-end hand skills. Not just good hands for a big guy, good hands period. He has an easy release on his shot and a nose for the net. With his size package and hand skills, if teams are chasing the next Tage Thompson, But might be the guy. There's a rawness to him and the Russian factor will definitely play a role, but it's hard to ignore the upside.
21. Eduard Sale, LW, Kometa Brno (Czechia)
An up-and-down season has significantly dropped Sale's draft stock. Despite that, the tools he has give him a chance to remain a top-20 pick. It's just unlikely he goes anywhere near the top 10 at this point. Still, he has good vision and spots plays well. He can make plays under duress and seems to often find the right option with a pass. As he continues to fill out his frame and improves his play beneath the faceoff dots, he'll be an even bigger offensive threat. The skill and vision are traits that can translate even if other parts of his game have a bit further to go.
22. Otto Stenberg, C/W, Frolunda U20 (Sweden U20)
Stenberg has been a somewhat tough evaluation this year in that he's been a dominant player within his age group, especially internationally, and closer to average-looking at the club level. Despite that disparity, there's something special about the way he plays. There's a legitimate drive to Stenberg. He pressures opposing defenses, has good enough puck skills to make defenders miss and can drive play. His last on-ice impression could not have been better as he put up 16 points in seven games for Sweden as they won silver at the World Men's Under-18 Championship. The question is simply if the top end of his game is something he can repeat night in and night out, because there's no question he has tools that can make him an impactful forward.
23. David Edstrom, C, Frolunda U20 (Sweden U20)
A center with size, good skating ability and skill can be hard to find. At 6-foot-3 with plenty of time to tack on strength and fill out his frame, Edstrom has good touch on the puck and knows how to get around the ice. Off the puck, he's responsible, but it's what he can do in the offensive zone that will continue to draw interest. He was a point-per-game player in the U20 ranks and put up four points in 11 SHL appearances. The World U18 Championship left no doubt as to how Edstrom stacks up against his peers. He needs more polish, but his athletic toolkit suggests major upside.
24. Andrew Cristall, LW, Kelowna Rockets (WHL)
As creative as any player in the draft, Cristall simply knows how to score. His ability to anticipate and read the defense to find the right spot to put himself is next level. The legitimate concern beyond his below-average size is that he is also a below-average skater. Despite thinking the game at a high level, he can sometimes be behind the play and may not have the pace to be a driver. Still, the rare commodity of high-end to elite offensive sense gives me some belief he can overcome some limitations. There is a real boom-bust potential with drafting a player like Cristall this high, but the hockey sense wins the day here for me.
25. Gavin Brindley, RW, University of Michigan (NCAA)
A spark-plug player with impressive speed and tenacity, Brindley saw his production shoot up in the second half of the season at Michigan. He got moved to the top line and was able to more than hold his own. Size is the primary concern with the 5-foot-8.5 and 165 pounds, but Brindley's skating and work ethic show he can play a lot of different ways and find success. There are some legitimate questions about his overall offensive upside, too, but I think his versatility is where the value lies. He can play any way you need him to and often did for Michigan. To coin a phrase, he's got that dog in him.
26. Oliver Bonk, D, London Knights (OHL)
A true two-way defenseman who can produce points and pester opposing forwards in the defensive zone, Bonk's versatility is his best asset. He skates well enough, has good enough size and is a right-shot. His offensive skillset may not portend to a high level of production at the NHL level, but his ability to take care of his own end, engage physically and break up plays to get pucks up ice is certainly attractive.
27. Tanner Molendyk, D, Saskatoon Blades (WHL)
An exceptionally mobile defenseman who can get pucks up ice in a hurry, Molendyk is an especially intriguing prospect. There are plenty of 5-11 defensemen that are starting to find roles in the NHL and while there's a legitimate question about if his offensive tools are dynamic enough to get him up the lineup at the NHL level, Molendyk's skating is especially enticing. He can still stand to defend better, but having defensemen that can get pucks up ice as quickly as Molendyk does with either his feet or a good first pass has a lot of value in the modern NHL.
28. Dmitri Simashev, D, Yaroslavl U20 (MHL)
Size, skating, maturity and confident puck-moving capabilities, it's all there for Simashev. His offensive numbers were somewhat troubling this year, but they improved as the season wore on and he showed a more aggressive offensive skillset when playing among his age peers as opposed to playing with pros. His mobility as a 6-foot-4, left-shot defenseman gives teams a lot to work with. Under contract until 2024-25, the team that selects Simashev will have to wait a little while, but he's only going to get more pro reps in these next few years and potentially arrive NHL ready when that contract concludes in Yaroslavl.
29. Charlie Stramel, C, University of Wisconsin (NCAA)
A massive center who can play a strong two-way game, Stramel had an underwhelming season at Wisconsin. This is more of an upside play based on his total body of work. Stramel has a good shot and good skating ability. His athleticism will attract teams looking to getting bigger down the middle. Stramel plays a physical game and is very difficult to knock off the puck. This season certainly raised some concerns about his overall hockey sense and if the offense would get there consistently enough, but Stramel has showed enough versatility to make the case he's going to find a role in the NHL.
30. Riley Heidt, C, Prince George Cougars (WHL)
With high-end vision and playmaking ability, Heidt has potential to be an offensive weapon at the higher levels. His skating, however, leaves some to be desired and that's where I grow a little leery of his potential to fit into a top six. That said, his offensive instincts and ability to spot plays is near the upper echelon of this draft. He put up 97 points highlighted by 72 assists. A lackluster showing at the World Under-18 Championship where he was a late arrival didn't give the best last impression, but his feel in the offensive zone is such that I can't see a team letting him slip far despite legitimate concerns about skating and competitive edge.
31. Ethan Gauthier, RW, Sherbrooke Phoenix (QMJHL)
Offensively, there is little to quibble with when it comes to Gauthier. He has a good shot, moves well and clearly has the one-on-one skill to get by defenders and make plays in tight. He's closer to average in the size department, but still doesn't shy away from contact and getting aggressive. He was over a point-per-game this season with Sherbrooke and had a standout performance for Canada at the Hlinka-Gretzky Cup. There's a good chance he goes a bit higher in the first round than I have him ranked.
32. Quentin Musty, LW, Sudbury Wolves (OHL)
A gifted goal scorer with a heavy, accurate shot, Musty had a sensational season in the OHL with 78 points in 53 games. There are legitimate concerns about his skating ability, but at nearly 6-2, 200 pounds, he's hard to knock off the puck. Musty has good-enough puck skills to create for himself and can finish. Off the puck, he needs work as he doesn't have the ability to close quickly and challenge opposing players frequently enough, but it's not for lack of effort. He definitely competes and having that scoring edge will carry him a long way.
33. Mikhail Gulyayev, D, Omsk U20 (MHL)
A dynamic skater with good puck skills and high-end passing ability, Gulyayev is one of the better puck movers in this draft. The fact he's under 5-foot-11 and the Russian risk factor are going to come into consideration as to where he goes. In a draft class that is lighter on defensemen, he may yet go in the first round. On skill, there's enough of a dynamic element there to make him look like the undersized defensemen that find a role in the NHL, likely in the back half of an NHL rotation.
34. Lukas Dragicevic, D, Tri-City Americans (WHL)
With good offensive skills highlighted by an accurate, quick shot, Dragicevic has a chance to go in the first round. He has the size and is a right-shot, which are attractive qualities, but so is the fact that he had 75 points in 68 games for Tri-City. The big concern is a valid one in that Dragicevic is below average defensively and lacks awareness at times in his own zone. The offensive toolkit is immense and alluring, but I don't know if he's well-rounded enough to warrant the inherent value afforded first round picks. That said, it's not so much of a concern that I'd drop him any further than here. Those offensive traits are pretty excellent.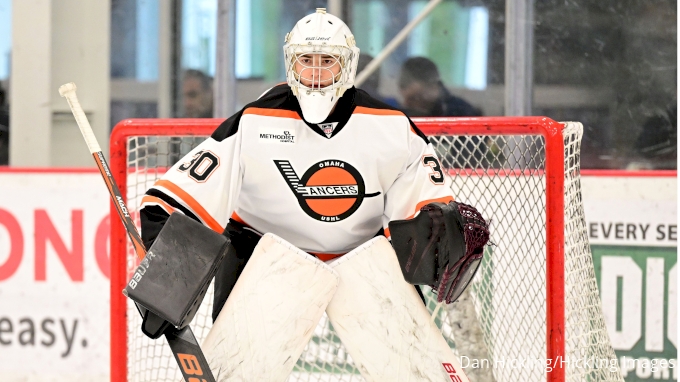 35. Michael Hrabal, G, Omaha Lancers (USHL)
Perhaps the goaltender with the highest ceiling in this draft, Hrabal is also one of the biggest. At 6-foot-6, he's athletic, composed and he battles. His team this season struggled in front of him and that led to sub-par numbers. That said, Hrabal has all the tools teams are looking for in NHL goalies, even beyond his size. At this point, he is expected to head to UMass next season to begin a career in college hockey. Coming off of a World U18 where he did everything he could to keep Czechia in games, we got to see how competitive Hrabal really is. It was a tough evaluation at times this year, but his athleticism and projectable tools suggest he'll be the first goaltender off the board and could yet be picked in the first round.
36. Theo Lindstein, D, Bryans (SHL)
Lindstein is a bit of a throwback. There's not a ton of offensive upside in his game. He doesn't produce, but he plays a mature game, defends well, competes and has good mobility. Players like Lindstein have a harder time carving out a role in the modern NHL, but you look at the minutes he plays, the situations he plays in and there could be a spot for him. There's a real maturity to his game.
37. Kasper Halttunen, RW, HIFK (Liiga)
Halttunen came into the season with first-round aspirations thanks to his 6-foot-3 frame and legitimate power game. He had his struggles throughout the year, but put together a productive U18 World Championship despite Finland's early exit. He has heavier feet and while he can absolutely finish plays, he's probably not the guy you want carrying the puck a lot. He's going to require some patience on the development side of things, but his athletic package is going to be too attractive for teams to let him slip too far on Day 2 of the draft. Heck, there may be a team who still sees him as a first, though that buzz has certainly cooled.
38. Gracyn Sawchyn, C/W, Seattle Thunderbirds (WHL)
One of the more gifted puckhandlers in the draft, Sawchyn has creativity and the ability to extend plays with his sure-handedness. He averaged a point per game on one of the best teams in junior hockey and has the hockey sense to make a lot of good things happen. Next year, he'll likely be in a more prominent role for the Thunderbirds as many of their best players graduate out of junior. That should be good for his development as he has a special skill level as it appears the puck is glued to his stick at times.
39. Bradly Nadeau, LW, Penticton Vees (BCHL)
Nadeau was an unstoppable offensive force in the BCHL this season, scoring 113 points in 54 games. It was one of the 10 highest-scoring seasons in the league over the last 20 years. He followed that up with 35 points in 17 playoff games. Nadeau is headed to the University of Maine next year. He's a crafty offensive player with excellent hands and a good shot. He might have one of the best one-timers in the draft as well.
40. Etienne Morin, D, Moncton Wildcats (QMJHL)
A massively productive season for the average-sized left-shot defenseman has Morin at least in the conversation to sneak into the first round. He moves pucks exceptionally well, posting 51 assists this season. His defending is adequate, but he'll need to tack on more strength over time. Morin did just about everything he needed to do to make a case for himself in this draft and that offensive upside is going to go a long way for him.
41. Maxim Strbak, D, Sioux Falls Stampede (USHL)
A highly mobile right-shot defenseman, Strbak is a mature defender who is committed to protecting his own zone and gets pucks up ice. He doesn't have a ton of offensive value, though, which is what likely keeps him out of the first round. Strbak has good-enough hands and can move pucks well, but he's not going to be a significant threat in the offensive zone. A 6-foot-2, right-shot defenesmean with good skating ability will get a lot of long looks, especially with the way he played at major international events this season.
42. Anton Wahlberg, C, Malmo U20 (Sweden U20)
In multiple viewings this season, my eye kept gravitating towards Wahlberg. He has size and good touch on the puck and he makes plays. He appeared in 17 games at the top pro level in Sweden and produced at a reasonable rate as a U20 as well. Internationally, he was a handful for his age peers to handle. Wahlberg is 6-3 and has some rawness to his game, but he battles and wins his share of pucks. With some additional development time, the ceiling on him is immense, especially with the hand skills he possesses to go along with that imposing frame.
43. Danny Nelson, C/W, U.S. National Under-18 Team (NTDP)
A raw prospect with good athletic tools and size, Nelson played one season at the NTDP. It took him some time to get up to speed, but he showed versatility throughout the season and good enough hands to make some plays. Being a consistent finisher is going to be the challenge in Nelson's projection because that wasn't always evident this season. He thinks the game at a high enough level and has a lot of the physical traits that could allow him to sneak into the first round, but I'd like to see him finish off more plays to agree with that projection.
44. Carson Rehkopf, LW, Kitchener Rangers (OHL)
Skilled for days, Rehkopf has make-you-miss ability. The hard part about evaluating him, however, is that he'd have wild swings in games. Sometimes it didn't look like the effort was there. Other times he wouldn't be denied. There's so much talent there and he's got the size, it just has to come together more consistently. I wonder if Rehkopf would have challenged more for a spot in the first round if he had his best every night. Still, he's got that skill that makes you believe he can find a role for himself down the line.
45. Kalan Lind, LW, Red Deer Rebels (WHL)
Despite average size, Lind plays with jump and edge. He's a fierce competitor and there's a real nastiness to his game, which will still attract a number of NHL suitors. The question will be if his offensive skillset is high-end enough to warrant a high pick. There's no doubt his hard-nosed play and ability to get to the interior is going to win him some fans, but the upside projection is a bit more difficult given than Lind does not have natural high-end puck skills.
46. Oscar Fisker Molgaard, C, HV-71 (SHL)
You'll never miss Molgaard on the ice, that's for sure. He plays with pace and is on pucks in a hurry. His ability to hunt pucks could carry him a long way. On top of that, he has the offensive ability to make some plays and finish chances. He appeared in 41 SHL games this season as a U18 player and didn't look out of place because his motor is always running.
47. Caden Price, D, Kelowna Rockets (WHL)
Beyond a good skating ability, I'm not sure you can say any one element of Price's game stands out. He's average sized, has average offensive capabilities, defends well enough and he's got a good work ethic on the ice. He looks like he could round out into a bottom-pairing defenseman with a chance to boost his stock with a more refined offensive game.
48. Gavin McCarthy, D, Muskegon Lumberjacks (USHL)
A right-shot defenseman with good mobility, McCarthy defends well and moves pucks with ease. He didn't have a highly-productive year as Muskegon struggled and he also dealt with a knee injury that kept him off the ice for a few months. That said, McCarthy showed notable progression from the beginning of the year to the end, suggesting some upside. As McCarthy gets stronger, he'll only be better defensively and the puck-moving tools are good enough to suggest he can produce at a higher level as he moves forward. There's still plenty of development time ahead for him.
49. Nico Myatovic, LW, Seattle Thunderbirds (WHL)
Playing on one of the best teams in junior hockey, it can be tough to stand out, but there have been times where Myatovic has. He can absolutely fire the puck and as he gains a little more of a goal-scorer's touch, he should be able to find the net more. Offensively, he's got plenty to like and the effort he gives off the puck is good. There are legitimate concerns about his skating, however, but players at his size and with his competitiveness often find a way.
50. Koehn Ziemmer, RW, Prince George Cougars (WHL)
With 41 goals and 89 points in 68 games, Ziemmer showed off a vast offensive toolkit. The hockey sense and skill are high end traits, but his skating is a big concern at this point. Guys that think the game and have the offensive creativity like Ziemmer does give themselves a chance, but you've got to be able to play at a higher pace as you move up the ranks.
51. Luca Cagnoni, D, Portland Winterhawks (WHL)
An impressive puck-mover with high-end skating ability, Cagnoni has just about everything going for him except for his size. He was an exceptional offensive performer for Portland this season with 17 goals and 64 points in 67 games after a strong rookie season the year before. If he can continue to move pucks out of his zone as effectively as he did this season, he's going to give himself a chance despite the size concerns.
52. Jayden Perron, LW, Chicago Steel (USHL)
After a slow start to his USHL season, Perron had a big second half and started showing some more dynamic elements to his game. He'll have to contend with doubts about his size, but his game took off down the stretch. That improvement is encouraging. Perron has good vision, skates extremely well and has quick enough hands to challenge defenders and keep them guessing. His goal scoring also picked up this year thanks to a high-end shot and an ability to get it off in a lot of different ways. He will constantly have to prove himself because of the size, but he put himself in position to get picked reasonably early on Day 2.
53. Adam Gajan, G, Chippewa Steel (NAHL)
One of the most gifted goaltenders from an athletic standpoint, Gajan made his presence in this draft class known at the World Junior Championship with a win over USA and pushing Canada to the brink in an overtime loss. A second-year draft eligible, Gajan was a top goalie in the NAHL this year and showed well in a brief USHL stint. Committed to Minnesota Duluth, he's got plenty of time to develop more of his technical skills at a program that has seen a number of goalies get NHL opportunities in recent years. The quickness and his ability to compete make up for the lack of refined technique, but he seems to have a good feel for the game, too.
54. Hunter Brzustewicz, D, Kitchener Rangers (OHL)
A gifted skater who has a fluidity and easiness to his stride, Bruztewicz put up very good numbers in his first OHL season after a few years at the NTDP. With 57 points in 68 games, he was able to show more offense than he did as a U18 and made some mature decisions with the puck. His footwork is a big part of his overall game and projection as he can still afford to be better defensively. More development time will go a long way for Brzustewicz as he has a nice foundation to his game at htis point.
55. Trey Augustine, G, U.S. National Under-18 Team (NTDP)
Winning a World U18 gold medal and playing some of his best hockey in that gold-medal game was a validating performance. Augustine lost one game in regulation all season. He posted a .926 save percentage, too. At 6-foot-1, he's right on the edge for NHL teams who value size more in goaltending, but his poise and composure are hugely attractive qualities in a goalie. On top of that, Augustine has legitimate technical skill, reads the game exceptionally well. His coaches also laud his preparation and intense focus.
56. Lenni Hameenaho, RW, Assat (Liiga)
You can't discount the amount of success Hameenaho had at the professional level in Finland this year. Though average sized and closer to an average skater, he had 21 points in 51 games against the top pro level in his native country. That ranked best among U19 players, which included a number of NHL draftees in the mix. He didn't stand out as much at the World Juniors, but he has good hands and can find the net. Hameenaho is versatile enough to find a down-the-lineup role and perhaps provide some scoring depth at the next level.
57. Andrew Gibson, D, Soo Greyhounds (OHL)
A gifted defender who takes care of his own end, Gibson has good mobility and is a responsible player. His lack of high-end offensive sense and tools are going to limit his projection, but he has enough ability to carve out a role. With a 6-foot-3 frame, his skating and commitment to his own end, he has a chance to play NHL games.
58. Luca Pinelli, C, Ottawa 67s (OHL)
If he were a tad bigger, we may be talking about Pinelli as a potential first rounder. He's excellent on his edges and has good push with his skating, gives a strong effort away from the puck and burns to create offense. He can wire it, but also knows how to find a good outlet option with his passing ability. His postseason performance was an especially heartening last impression for him. Pinelli works and he has the skill to find a way.
59. Aydar Suniev, LW, Penticton Vees (BCHL)
One of the draft's more intriguing talents, Suniev has good size, notable hand skills and some outstanding offensive instincts. He had 90 points in 50 games, including 45 goals. His skating is just OK, but he can make plays in tight. As he develops more power and if he can add a gear to the skating, he's going to push things in the right direction.
60. Coulson Pitre, RW, Flint Firebirds (OHL)
Likely a depth option down the line for an NHL team, Pitre has good speed and a clear commitment to playing off the puck. I like his work rate on the ice and his ability to close on opposing players. Despite his being a point-per-game player in the OHL this year, there are some legitimate questions about his offensive capabilities being high-end enough to be a finisher at the NHL level, but versatility is valued and he's certainly versatile.
61. Beau Akey, D, Barrie Colts (OHL)
One of the better skaters among defensemen in this draft, Akey has a good foundation with his footwork. He competes well and can contribute offensively as he had 47 points in 66 games with Barrie this season. Defensively, he still needs work, but the skating tool is such that a team would be very excited to get the chance to work with him and help him round out his game.
62. Aram Minnetian, D, U.S. National Under-18 Team (NTDP)
Playing a major role for Team USA all season as one of its most relied-upon defensemen, Minnetian moves especially well. He reads plays, defends at a high enough level and can make a good first pass. There's not a lot of excitement about his offensive tools, but he did manage 31 points in 62 games this season. He could find a role down a lineup in the NHL after he's done at Boston College.
63. Mathieu Cataford, C, Halifax Mooseheads (QMJHL)
Despite lacking a large frame, Cataford plays with a high motor. He had a big season for Halifax with 75 points in 68 games. His skill and desire to compete make for an effective combination for him. He's committed to playing at both ends of the ice and puts the work in every shift. With higher-end hands, Cataford can make a lot of plays and is able to do it under duress.
64. Tristan Bertucci, D, Flint Firebirds (OHL)
An offensive-minded defenseman who can make plays, Bertucci put up 50 points in the OHL this season. He defends adequately and has a good frame with room to fill out. There's some real upside to him as he clearly sees the ice exceptionally well, but Bertucci needs to find a little more control and refinement to his game to reach it as he can play a little wild at times and his skating is only average.
65. Jesse Kiiskinen, RW, Lahti Pelicans U20 (Finland U20)
Kiiskinen had some of my favorite performances I've watched this season thanks to his all-out effort and unwillingness to quit on any play. He has a high motor and that allows him to be tough in all areas of the ice despite not having much size. He has the ability to score, too, which could allow him to become an energetic scoring depth type in the NHL.
66. Carson Bjarnason, G, Brandon Wheat Kings (WHL)
Bjarnason has a lot of the tools, from the size to the technique. He has a good feel for the game and can make a lot of harder stops look pretty easy. That said, some of the other goalies in this class have a little more athleticism and competitiveness that may give them the edge. Coaches want predictability with goalies and Bjarnason's polish may help, but it didn't necessarily lead to consistency this season. That said, he has legitimate NHL upside and would give an NHL goalie coach a lot to work with.
67. Carey Terrance, C/W, Erie Otters (OHL)
A quick, competitive player who can find a role down a lineup, Terrance was able to produce on a struggling Erie Otters team this season. He found a top-six role with Team USA at the U18 World Championship and his speed can be a separating tool for him. Terrance finds ways to impact the game even if he's not scoring, which goes a long way.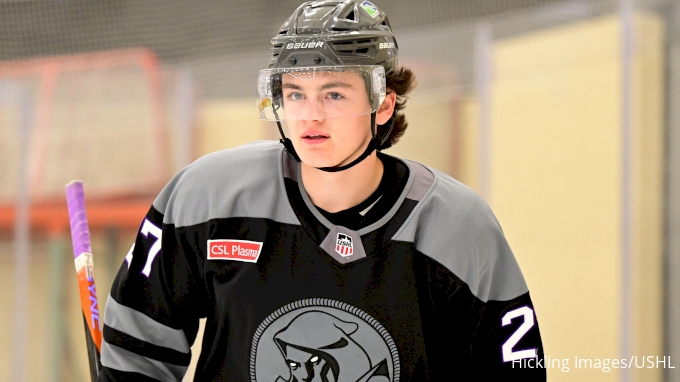 68. Andrew Strathmann, D, Youngstown Phantoms (USHL)
A slick-skating defenseman with good offensive instincts, Strathmann had his ups and downs this season. But he played some of his best hockey down the stretch in helping Youngstown win the Clark Cup in the USHL. Strathmann's defending is adequate and he makes a good first pass, but even with the good numbers he had this season, he needs to finish off more plays to be viewed as truly offensive defenseman. The maturity he showed in the postseason as a key cog for Youngstown, however, showed there is absolutely some pro tools there.
69. Scott Ratzlaff, G, Seattle Thunderbirds (WHL)
Playing in a platoon with Thomas Milic Seattle this year, Ratzlaff did not get the reps that you would hope a top-end goalie prospect would get, but he still made the most of those opportunities. Ratzlaff has below-average size, but he's quick, he competes on pucks and he never seems to be out of the play. The quickness he possesses gives him a chance and the more reps he gets, the better off he'll be going forward. He can make the big save and as he gets more reps going forward, he'll only get better.
70. Easton Cowan, RW, London Knights (OHL)
A big postseason performance with OHL runner-up London helped put Cowan more firmly on the map among the big late risers in this draft class. Despite slightly below-average size, Cowan has a good on-ice work ethic and showed enough skill to produce. He was over a point per game in the playoffs and showed that when the games were more intense, he simply got better.
71. Jacob Fowler, G, Youngstown Phantoms (USHL)
The USHL's Goaltender of the Year and Clark Cup Final Most Outstanding Player, Fowler's stock is on the rise. He had a strong season for Youngstown, but was at his best in the playoffs with a .952 save percentage in the postseason as the Phantoms claimed the Clark Cup for the first time. Fowler has good technique and keeps everything in front of him well. He doesn't find himself out of position too much. He reads plays at a high level.
72. Aiden Fink, RW, Brooks Bandits (AJHL)
The CJHL player of the year was dominant for the Brooks Bandits this season. He can wheel around the ice well and clearly has skill. Fink scored 41 goals and had 97 points, averaging an astonishing 1.80 points per game. Fink's on-ice work ethic is sound, which offsets some of the concern about his size. Formerly committed to Wisconsin, he recently flipped his commitment to Penn State.
73. Martin Misiak, RW, Youngstown Phantoms (USHL)
Coming to the USHL allowed Misiak to showcase the full complement of his skills. He has the size at 6-2 and he can skate. Offensively, he possesses above-average puck skills and a good shot. His passing ability is fine. His playoff performance I thought was a better indication of what he can be at the NHL level – a mid-lineup scoring depth option with a good motor.
74. Alex Pharand, C, Sudbury Wolves (OHL)
With size and good skating ability, Pharand has a chance to find a role down an NHL lineup. His offensive skill is not at a level where he would be relied on to produce in higher leagues, but he competes well and can get after opposing defenders on the forecheck. He'd be depth, but having guys who can play quick and heavy is still attractive to most NHL teams.
75. Noel Nordh, LW, Brynas U20 (Sweden U20)
A massive forward with good hands, Nordh has the attractive physical makeup. His skating needs a lot of work and I don't know if he sees it well enough to be able to produce at higher levels. That said, he has power elements that are notable and big players with some skill like him will get the benefit of the doubt.
76. William Whitelaw, RW, Youngstown Phantoms (USHL)
With outstanding hands and an ability to fool defenders with his high-end skill, Whitelaw is one of the truly gifted puck handlers in this draft. He put up big points in the USHL, was even better in the playoffs and added more bite to his game. Still, he does not have a big frame and at points can play too individualistic to have success at the professional level which is why there's a fair amount of risk tied to him.
77. Yegor Sidorov, RW, Saskatoon Blades (WHL)
A re-entry from last year's draft, Sidorov looked like a different player this season. His mobility is fine, he's average sized, but can he ever score. With a legit shot and some good hands in tight, he put up 40 goals and 76 points in 53 games after just 35 points in his first WHL season.
78. Nick Lardis, LW, Hamilton Bulldogs (OHL)
Part of a major OHL trade this offseason, Lardis made the most of his time with Hamilton, exploding for 46 points in 33 games and putting up 10 points in the playoffs before joining Canada and scoring four goals at the U18 Worlds. Lardis can absolutely score. He puts himself in good positions and is able to find the soft areas to make himself more dangerous. He's a bit younger for the draft class and needs to get bigger to give himself a better chance, but his skills suggest he can make it.
79. Juraj Pekarcik, LW, HK Nitra (Slovakia)
A breakout performance at the U18 World Championship put Pekarcik on the map in a much bigger way for this draft. He has the strength and interior drive to be a more dangerous player in the hard areas. Having spent much of this season in Slovakia's pro ranks, he never got to showcase his true offensive potential, which was more evident against his age group. If that offensive skillset he showed at U18s is where his game is headed, there's a higher ceiling on this player than previously believed.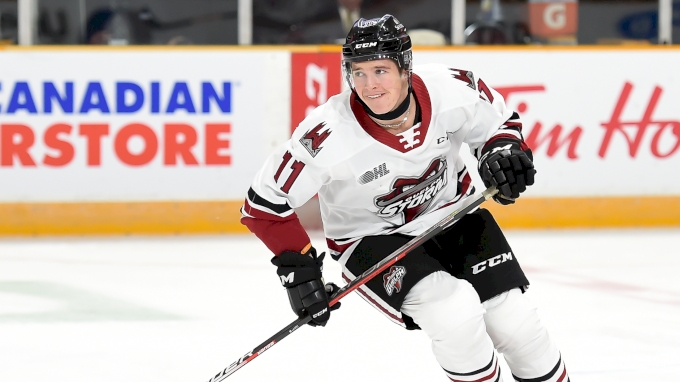 80. Cameron Allen, D, Guelph Storm (OHL)
Allen entered the season as a potential first-round pick, but seemed to struggle despite good athletic tools and smooth skating ability. I feel like he can find a way to get it back, but defensive miscues and poor decisions with the puck on too many occasions gave me pause about his ability to handle NHL pressure. Still, it's hard to ignore the flashes that he shows of some high-end capabilities.
81. Denver Barkey, C, London Knights (OHL)
A strong postseason performance with London may have alleviated some of the concerns over Barkey's size. That's really the only thing he truly lacks as he's quick, competes hard and he can produce. That competitive drive could carry him decently far in his career.
82. Jakub Dvorak, D, Liberec (Czechia)
Dvorak is an intriguing prospect as a big, raw talent who played professionally in Czechia this year. At 6-foot-5, he's hard to get around and he's able to take care of his own zone well. While he makes a good first pass, his offensive skill is limited. Additionally, his skating needs a lot of work. Still, that athletic toolkit is so enticing and worth taking a chance on him.
83. Alex Ciernik, LW, Sodertalje U20 (Sweden U20)
Ciernik took some positives steps this season while playing primarily in Sweden's second pro division. Against U20s, he looked exceptional. Ciernik has skill and works for his offense. With a higher-end shot, he has clear goal-scoring potential. He looks like a good fit for a mid-lineup player down the line.
84. Arttu Karki, D, Tappara U20 (Finland U20)
An offensive-minded defenseman with below-average defensive traits, Karki was over a point per game in Finland's U20 league this year. He has size and good mobility, which are going to give him a good chance to turn himself into something, but he needs to round out his defensive game more.
85. Gabriel Szturc, C, Kelowna Rockets (WHL)
An energetic player with good skill, Szturc is one of my top re-entry players for this year's draft. He's average sized, but skates and closes on pucks well. He can get behind defenders and challenge goalies with a good shot and the ability to play in tight.
86. Matthew Mania, D, Sudbury Wolves (OHL)
An offensively-talented right-shot defenseman with good mobility, Mania put up 38 points in 67 OHL games this season. He distributes the puck well and can get shots through, while also showcasing an ability to make plays at the offensive blue line. The question, however, is if he has enough of a defensive game to warrant a higher pick.
87. Noah Dower-Nilsson, LW, Frolunda U20 (Sweden U20)
An absolutely dominant scorer at the Swedish U20 level, that didn't translate much against stronger competition internationally. Still, you can see that Dower-Nilsson has touch on the puck and has the physical tools to score. I'm not as certain about his overall hockey sense and ability to read plays when the game is moving faster. Still, there's enough there to suggest he's got a good ceiling on him and there's a lot of good development time left ahead of him.
88. Tuomas Uronen, RW, HIFK U20 (Finland U20)
An average-sized winger who plays with a solid motor and some tenacity, Uronen has adequate skills to create some offense. He was over a point per game in Finland's U20 ranks and got a look at the pro level this season. A quiet Under-18 Worlds didn't help his case a ton, but Uronen's body of work is one that suggests he can be the kind of player that carves out a depth role down the line.
89. Dylan MacKinnon, D, Halifax Mooseheads (QMJHL)
MacKinnon is a good defender with limited offensive upside, but he competes and has some size to him. A 6-2, right-shot defenseman with good mobility, MacKinnon had 23 points in 61 games this year and added just two assists in 20 playoff games. He can pass fine, but he doesn't have the best hands and that may ultimately limit his upside.
90. Zeb Forsfjall, C, Skelleftea U20 (Sweden U20)
An energetic player who can play in a variety of situations, Forsfjall works hard enough but still has a smaller frame that may limit his effectiveness off the puck down the line. That said, he got 17 pro games in the SHL this year and was a force at the Under-18 World Championship. He has enough skill to keep opposing players honest, but there's plenty of reason to question if it's high-end enough for a player with his size profile.
91. Michael Emerson, RW, Chicago Steel (USHL)
A second-year eligible, Emerson came out of nowhere this year to put together a 30-goal, 64-point season with the Chicago Steel. He has size and can skate well enough. His shot looked high-end this year and he found a variety of ways to score. He wasn't dynamic this year, but he was effective and made himself a difficult player to contain within the USHL. He took a dramatic step forward in his development this past season, which is another reason to take a chance on him.
92. Felix Unger Sorum, RW, Leskand U20 (Sweden U20)
With a spectacular showing at the World U18s, Unger Sorum showed he can be an effective two-way player who can produce. As an average-sized, below-average skater, however, it's tougher to say he's a lock to play a meaningful NHL role. That said, he plays a very detailed, aggressive game and has enough finish to produce. He's certainly versatile and that gives him a chance.
93. Emil Jarventie, LW, Ilves U20 (Finland U20)
Skating is a standout tool, but this was a relatively underwhelming season for Jarventie who came into the year with at least a little bit of hype. His mobility and quickness, combined with good-enough offensive sense gives him a chance.
94. Brady Cleveland, D, U.S. National Under-18 Team (NTDP)
A massive 6-foot-5 defenseman with tremendous physical strength and toughness, there can still be a place for players like Cleveland in the NHL. He's a fierce competitor and can deliver punishing checks. Offensively, however, Cleveland offers very little in terms of notable upside. You're drafting size, but his athleticism and competitiveness make him more than just a big body.
95. Roman Kantserov, RW, Magnitogorsk U20 (MHL)
A top scorer among his age peers in Russia's U20 ranks, Kantserov can fly and has some jittery puck skills. He makes defenders miss and can get through layers well. He's only 5-foot-9 and I imagine NHL teams are going to be leery of taking a smaller Russian until later in the draft, but his speed and skill are worth a pick.
96. Drew Fortescue, D, U.S. National Under-18 Team (NTDP)
Fortescue is a good skater who takes care of his own end and makes a good-enough first pass. He didn't have much offensive to speak of this year and part of it was how much he focuses on the defensive elements of his game. The lack of offense could cost him, but he has enough size, mobility and defensive responsibility to see if there's a way to coax more puck play out of him.
97. Tanner Ludtke, C, Lincoln Stars (USHL)
After starring in the Minnesota High School ranks the previous year, Ludtke played a leading role for the Lincoln Stars that went deep into the USHL postseason. Her had 32 goals and 66 points as a full-time USHLer, was tough to play against and gave consistent efforts every game. There's not a ton about his game that is high end, but he has plenty of things he is good enough at to carve out a role within an NHL organization.
98. Quinton Burns, D, Kingston Frontenacs (OHL)
An injury during the U18 Worlds didn't allow Burns to get that one last good look, but he has decent size, good mobility and some bite to his game. He scans the ice well, can spot his outlets and makes good, decisive plays with the puck on his stick. There's still some rawness to him, but there's a good foundation to work with.
99. Jayson Shaugabay, RW, Warroad High School (MN-HS)
Minnesota's Mr. Hockey was a dominant force in the high school ranks this year. He also showed well in the USHL with the Green Bay Gamblers. Shaugabay has silky skill and good enough speed. He's not a big player, but he's getting stronger and harder to knock off pucks. He still has good effort off the puck, which he's going to need as a smaller player.
100. Jaden Lipinski, C, Vancouver Giants (WHL)
With some impressive raw tools and a 6-foot-4 frame, Lipinski has some clear upside as a prospect. He put up 51 points in 66 games this season and can play with power. Lipinski can be a little too plodding with his skating, however, which limits the ability to create offense at the NHL level. Still, he's the kind of project a team would jump at working with in the mid rounds.