Get a deeper look at the players, teams and happenings in hockey with FloHockey's original content.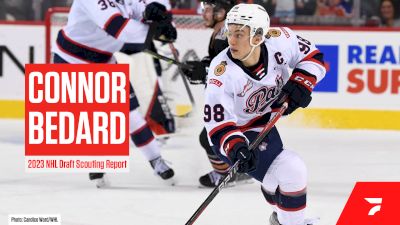 2023 NHL Draft Scouting Report: What Makes No. 1 Prospect Connor Bedard So Special
Jun 6, 2023
Connor Bedard is one of the best prospects to enter the NHL Draft in the last 20 years, being mentioned in the same sentence as Connor McDavid and Sidney Crosby. FloHockey NHL Draft analyst Chris Peters examines what makes this 17-year-old phenom so special.
With dozens of clips from this season, Peters takes a deep dive into Bedard's special scoring talent, how his competitive drive allows him to separate from the class further and why he can be an impact player in the NHL.
READ: Chris Peters' Top 100 Players For The 2023 NHL Draft
Video credits: All Connor Bedard clips courtesy of the Western Hockey League.
Photo credits: Erica Perreaux, Keith Hershmiller, Candice Ward