Get a deeper look at the players, teams and happenings in hockey with FloHockey's original content.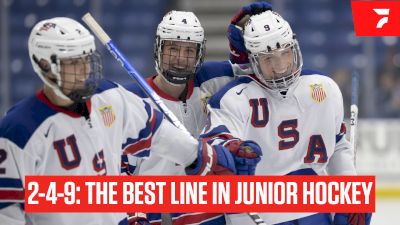 2023 NHL Draft: Will Smith, Ryan Leonard And Gabe Perreault Made Up The Record-Breaking Best Line In Junior Hockey
May 23, 2023
Will Smith, Ryan Leonard and Gabe Perreault made up the best line in junior hockey this year, smashing U.S. National Team Development Program Records and leading Team USA to a gold medal.
Soon, all three will hear their names called in the first round of the 2023 NHL Draft and next fall they'll all be going to Boston College together.
Hear from the "2-4-9 Line" themselves, head coach Dan Muse, their teammates and draft analyst Chris Peters as FloHockey gives you a look at what makes this trio so special.
(Cover Image: Rena Laverty/USA Hockey)