Get a deeper look at the players, teams and happenings in hockey with FloHockey's original content.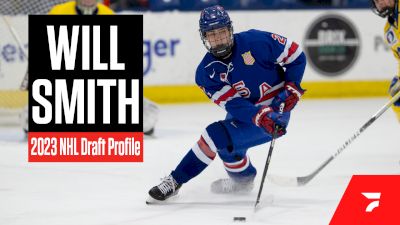 2023 NHL Draft Profile: Will Smith's Dynamic Skill Makes Him Stand Out In Class
Apr 14, 2023
Boston College commit and U.S. National Under-18 Team forward Will Smith has been in the top-10 conversation all season for the NHL Draft. His dynamic puck skills and offensive sense make him one of the real standouts in the 2023 class.
Smith, head coach Dan Muse, FloSports NHL Draft analyst Chris Peters and some of Smith's highly-touted teammates discuss what makes him such a strong prospect for 2023 in this FloHockey original feature.