Get a deeper look at the players, teams and happenings in hockey with FloHockey's original content.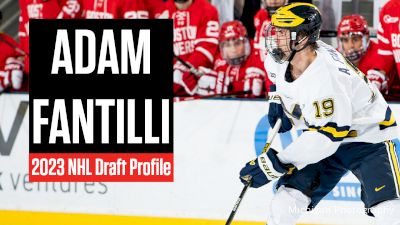 2023 NHL Draft Profile: Inside Adam Fantilli's Remarkable Freshman Year At Michigan
Apr 6, 2023
Adam Fantilli has had one of the most remarkable freshman seasons of the last decade in college hockey. As a result, the University of Michigan forward is expected to be a top-three pick at the 2023 NHL Draft.
Get to know Fantilli and what makes him so highly regarded by scouts, analysts, coaches and teammates in this exclusive profile from FloHockey.