ECHL
'Kind Of An Addiction': Michael Pelech Is Back After 700-Plus ECHL Games
'Kind Of An Addiction': Michael Pelech Is Back After 700-Plus ECHL Games
Michael Pelech is one of the most experienced ECHL players of all time, and the center is back for another go with the Wheeling Nailers.
Nov 11, 2020
by Jason Guarente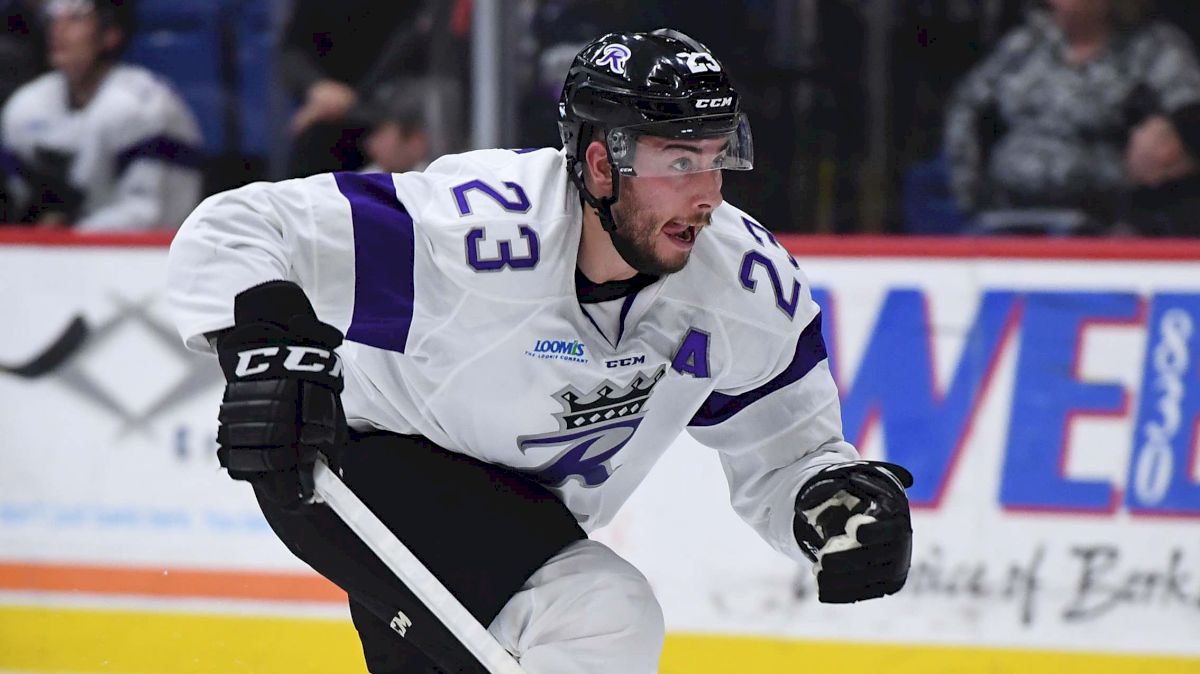 Michael Pelech still gets that feeling in his stomach 10-15 minutes before the puck drops.
That's how he knows the question everyone might be thinking isn't one that should bother him.
How long will he keep playing? Until his body says "no." Until those pregame jitters go away.
"It has always been in my mind that I wanted to play as long as someone would put me on their team," Pelech said. "So I'm kind of sticking with that. Just having a lot of fun being around the guys. It's kind of an addiction. I haven't thought about stopping yet."
Pelech has signed with the Wheeling Nailers for his 12th season. The forward has played 705 ECHL games, which leads active players and is fourth-most all-time.
The Toronto native has been a marvel of persistence and endurance since he put on his first pro uniform in 2009.
Pelech, 31, was drafted by the Los Angeles Kings and his first contract was a two-way deal between Ontario, then in the ECHL, and Manchester, then in the AHL. He played all 72 games his rookie season, which started shortly after he turned 20.
Despite all that has happened across the minor league landscape during the intervening decade, Pelech is still around.
"The game has obviously changed a lot since then," he said. "The league also has changed. It's getting younger and faster and better. I don't want to say it's difficult keeping up but for sure the league is getting better in a good way."
The road has taken Pelech all over the United States. He has played for Toledo, Cincinnati, Utah, Norfolk, Reading, Utah again and Greenville.
Pelech's game never goes out of style. He's a mixture of skill and toughness and he's terrific winning faceoffs. There's always going to be a coach who wants that combination on his team.
The 6-foot-3, 215-pound center has 169 goals, 372 assists, and 1,176 PIMs in his ECHL career. While many players look for more lucrative opportunities overseas as they get older, Pelech has stayed put.
"I've had the opportunity to go," he said. "I'm not really sure why I haven't. I like the style of play in North America. I'm comfortable here. I've really enjoyed playing in this league. The level of hockey, I find it really good."
Pelech's offseason included a one-of-a-kind experience this summer. He initially signed with Atlanta before the Gladiators opted out of 2020-21 because of the coronavirus pandemic.
After unexpectedly being thrown back into free agency, Pelech picked Wheeling. That's one place he has never played before. The Nailers are coached by Mark French, who won a Calder Cup with Hershey in 2010.
The ECHL can be a grind with its compact schedule and rigorous overnight travel. Pelech doesn't mind it. It has become second nature to him.
"I enjoy it so much," Pelech said. "Obviously the schedule sometimes can be pretty gruesome. The 3-in-3s, I think they get to everyone. I try to use the offseason to stay in the best shape I can and prepare myself pretty well."
To get back to the original question: When will Pelech think about retiring? Not any time soon. He's having too much fun and he's still successful.
The veteran had 53 points in 63 games for Greenville last season.
"There's been a lot of good moments," Pelech said. "Hopefully there are better moments to come."
---
Jason Guarente has covered the Reading Royals and ECHL for 10 seasons. He can be found on Twitter @JasonGuarente.