2024 IIHF World Junior Championship
World Junior Summer Showcase Top Performers: Sweden, Finland
World Junior Summer Showcase Top Performers: Sweden, Finland
Detroit Red Wings prospects Axel Sandin Pellikka and Anton Johansson were among the standout performers for Sweden at the World Junior Summer Showcase.
Aug 4, 2023
by Chris Peters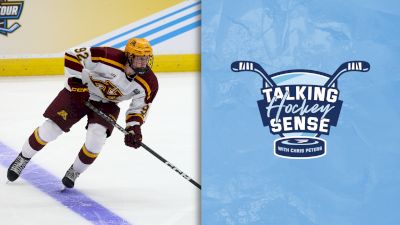 PLYMOUTH, Mich. -- The World Junior Summer Showcase brought an impressive number of high-end players to the United States for one of the more intense weeks of summer hockey you'll see. Dozens of highly-regarded NHL prospects competed in hopes of impressing their coaches enough to keep themselves on the radar to represent their respective countries at the 2024 IIHF World Junior Championship in December.
While the United States had two teams compete at this event, often juggling rosters to find the right balance, Sweden and Finland brought singular rosters with a few extra players for the evaluation. They played a series of games against the U.S. split squads and one against each other, which Sweden narrowly won, 3-2.
ALSO READ: World Junior Summer Showcase Daily Evals Day 1 | Day 2 | Day 3
I was on hand for the entire event and picked out a few players from both Sweden and Finland's teams that particularly stood out to me throughout the week.
Coming soon: USA Standouts.
Sweden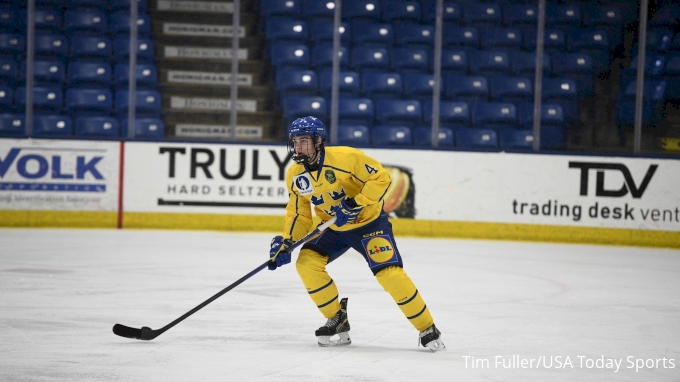 Sweden went 2-2 in the World Junior Summer Showcase, but showed that they're a team with tremendous size, skill and a defense corps that could end up being one of the sharpest in the tournament come december. They have strength at every position and can play at a solid pace. Their mobility from the back end out is going to give teams some problems. Considering this group did not have four of the top players eligible in Leo Carlsson, Jonathan Lekkerimaki, Noah Ostlund and Liam Ohgren, who are all preparing for their upcoming seasons.
Sweden could be a force on home ice, especially if they get their big guys back and they very well could.
Filip Bystedt, C (San Jose Sharks): Closing his Showcase with a first-period hat trick in the last game was a good way to end what had been a very noticeable tournament. Bystedt has tremendous size and speed and his hands have really caught up, too. He's always been a skilled player, but he's more complete than he's ever been. Hard to knock off the puck and dangerous with it on his stick, Bystedt played the power center role at an especially high level over the week.
FIlip Bystedt has a hat trick in the first period for Sweden. 3-1. #WJSS pic.twitter.com/Z6BDDHRpMK

— Steven Ellis (@SEllisHockey) August 4, 2023
Otto Stenberg, LW (St. Louis Blues): Stenberg did noticeable things every game he played in this Showcase. He finished with four points including three assists, most of which were the result of his heavy shot creating rebounds for others to snap home. He did score a goal of his own as well. Stenberg's pace and tenacity allow him to impact the game in multiple ways. He's going to be an important player for their team come December.
Elias Salomonsson, D (Winnipeg Jets): Sweden's blue line is truly one of its most critical pieces for its title contention. They have size, mobility and in the case of a few of them like Salomonsson, they can play heavy. The physical, aggressive defense he played throughout the Showcase gave all of us an idea of the kind of role he can play for Sweden. Salomonsson appeared in three of the four games and was always a factor when he was on the ice, particularly in his ability to defend.
Anton Johansson, D (Detroit Red Wings): Johansson likely wrote his name in ink on Sweden's roster with his performance. He has the right mix of size and skill to be a threat at both ends of the ice. His puck skills and footwork have vastly improved, which makes him a more credible offensive threat. He had three points in the event over the three games he played and was noticeable every single time out.
Axel Sandin-Pellikka, D (Detroit Red Wings): Highly skilled and mobile, Sandin-Pellikka had one quiet game of the three he played in, but his last two were fairly solid. He's strong despite his lack of size and his offensive instincts are high-end. He played a good two-way game and scored one of the better goals of the event, cutting through defenders before snapping a quick shot off. As a returning player, he'll likely be in a big role at the tournament.
Axel Sandin Pellikka with a nice goal in today's #WJSS game against Finland #LGRW pic.twitter.com/y3GhHR6cWp

— IcehockeyGifs (@IcehockeyG) August 2, 2023
Hugo Havelid, G (Undrafted): The undersized netminder was the only one not to surrender a goal. He appeared in one game, making 25 saves against USA Blue in the Summer Showcase opener. He has had USA's number in his career and even though he doesn't have bright NHL prospects ahead of him due to his being a sub-6-foot goalie, he does have a chance to be the go-to guy for this team.
David Edstrom, C (Vegas Golden Knights): After his breakout performance at the U18 World Championship, I thought Edstrom showed that he's got to be in the mix for the World Junior team. At his size, he plays with tremendous pace and fluidity. As he gets a little more edge to his game like what Bystedt has found in his game, Edstrom could be a real force.
Elias Pettersson, D (Vancouver Canucks): Similar to Johansson and Salonsson, Pettersson played a sturdy, physical game that gave the opposition trouble. He made a few decent plays with the puck, but his defensive game is what made him stand out the most. Sweden's D corps has depth and Pettersson is a guy who can give them effective minutes.
Finland
Finland had a good start to the tournament and they finished strong, too, despite really having to work to manufacture goals. They were without a few key players in the age group and don't have tremendous depth, but they still came away with a 2-2 record including a win on the last day. That said, they've got a heck of a goalie in Niklas Kokko, while Topias Leinonen, who was not available for camp, could be another strong option. Scoring was a problem for this Finnish team and it very well could be in December. They've had a few more offensive struggles in the last little while. There's plenty of time to get it figure
Niklas Kokko, G (Seattle Kraken): Under duress throughout the event, Kokko had some really great moments throughout making 79 saves on 88 shots. The Finnish coaches kept going back to him and giving him major reps. Kokko has a quick glove and takes up a lot of net with his big frame. His team was routinely outshot, but he kept them in games with a level of consistency you'd not expect from a netminder at this early stage of a season.
Jani Nyman, LW (Seattle Kraken): With size and skill, Nyman has been among Finland's most noticeable players throughout the entire showcase. Goals were hard to come by for the Finns as a group, however. Nyman had two in the showcase, but he was disruptive with his ability to get to the interior and played hard along the walls. Finland's low-event game may not suit him as much, but when he had good looks, he took advantage.
Jani Nyman answers back for Finland, with Leeni Hameenaho setting him up.

1-1. #WJSS pic.twitter.com/LIeL1CZX3A

— Steven Ellis (@SEllisHockey) August 4, 2023
Lenni Hämeenaho, RW (New Jersey Devils): Finland's most productive player in the showcase, Hämeenaho had points in every game and two multi-point efforts including three assists in Finland's final win. He has skill, but there's some aggressiveness to his game as well. He's a smart player who makes good reads and fights through checks to create. He's not a dynamically skilled player, but there's an efficiency to his game and his puck touches. There's a lot of maturity in the way he plays.
Aron Kiviharju, D (2024): While Kiviharju wasn't always effective, I thought he was routinely one of Finland's most noticeable defensemen. His skating is excellent and he makes good, mature decisions with the puck. His size is going to be a concern during the draft season, particularly because he lacks strength, but there's so much else to like about the way he plays. He doesn't panic with the puck and makes good reads under duress. The hockey sense and smoothness in his game goes a long way.
Otto Salin, D (Los Angeles Kings): Salin was on one of Finland's power play units and has good two-way skill. His team didn't have the puck a whole lot, which challenged him to play tighter defense, which he is fully capable of. There wasn't any one stand-out moment for him, but Salin was routinely making solid plays for a defense that often had to play in their own zone.
Konsta Helenius, C (2024): Up front, Helenius is one of Finland's quickest forwards. He gets through the neutral zone well and makes plays near the net. His ability to get to the inside and create in difficult spaces is good, but like his fellow draft-eligible teammate, he needs to get a lot stronger. As Helenius builds strength, he's going to be a lot tougher to stand up.