2023 NHL Draft
Final 2023 NHL Draft Rankings Unveiled: Connor Bedard Tops List
Final 2023 NHL Draft Rankings Unveiled: Connor Bedard Tops List
Veteran NHL draft and prospects analyst Chris Peters reveals his final draft rankings for the 2023 NHL Draft.
Jun 1, 2023
by Chris Peters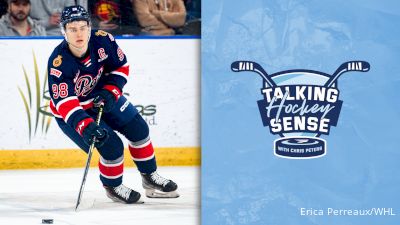 The 2023 NHL Draft has been among the most anticipated in recent memory and now we've reached the final stretch. In less than a month, teams will be heading to the stage in Nashville to make their selections that they hope make a significant difference in the future of their franchise.
With just a few short weeks remaining, it's time for FloHockey to unveil our own final player rankings for the 2023 NHL Draft featuring the top 100 players as ranked by Chris Peters, senior content creator for FloHockey and longtime NHL Draft and prospects analyst.
READ: 2023 NHL Draft Final Rankings -- Chris Peters' Top 100
Connor Bedard has consumed much of the oxygen surrounding this year's draft and rightfully so. He is a special player coming off of one of the most spectacular pre-draft seasons in recent memory. While Bedard is a special player and will likely change the long-term fortunes of the Chicago Blackhawks, who own the top pick in this year's draft, there is a wide array of players available for selection that will become impact prospects for their team.
Top players Adam Fantilli, Leo Carlsson and Matvei Michkov have often been mentioned in the same sentence as the next tier of player following Bedard, each of whom could become stars for their respective teams. Others like Will Smith, Ryan Leonard and David Reinbacher have also generated significant buzz over the course of the season.
Stay tuned for much, much more draft content on the way from your friends at FloHockey.