2023 NHL Draft
Connor Bedard, Leo Carlsson Top Central Scouting Mid-Term Draft Rankings
Connor Bedard, Leo Carlsson Top Central Scouting Mid-Term Draft Rankings
Connor Bedard and Leo Carlsson earn No. 1 rankings from NHL Central Scouting among North American and International skaters, respectively.
Jan 13, 2023
by Chris Peters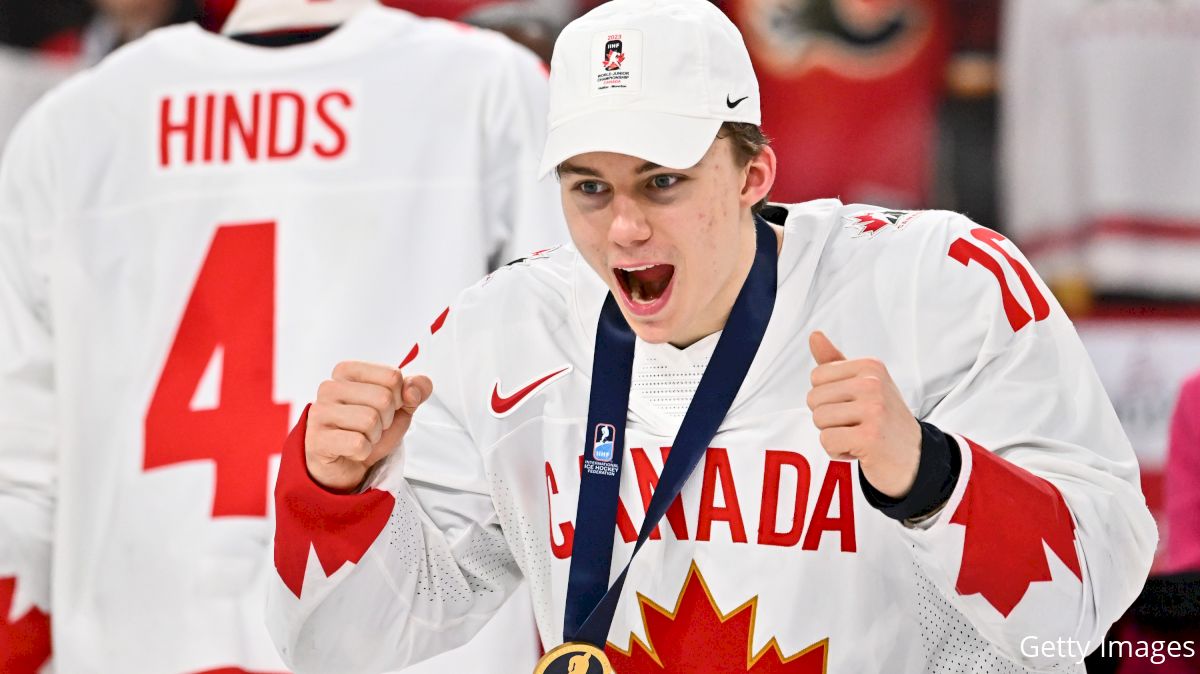 Connor Bedard is the top-ranked North American skater for the 2023 NHL Draft according to the NHL's Central Scouting Bureau in their mid-term rankings, released Friday. The WHL's leading scorer and reigning World Junior Championship MVP has built up a large consensus of his status as the top prospect for 2023.
Additionally, Central Scouting ranked Swedish forward Leo Carlsson No. 1 among International skaters, topping Russian scoring winger Matvei Michkov, who came in at No. 2. Carlsson recently starred for Sweden at the World Junior Championship and is the top U20 scorer in the Swedish Hockey League, the top professional league in the country.
💌Leo är tillbaka! pic.twitter.com/mSZMhRRcbT

— Örebro Hockey (@orebrohockey) January 12, 2023
Central scouting's mid-term rankings provide a good snapshot of the landscape at this stage of the draft season, with hundreds of players listed among their rankings. They are broken down into four different lists, North American skaters, International skaters, North American goaltenders and International goaltenders.
Coming in at No. 2 on the North American skaters list is University of Michigan freshman center Adam Fantilli. Most recently measured at 6-foot-2, 195 pounds, Fantilli also played for Canada and won gold at the World Juniors alongside Bedard, but prior to that had been among the NCAA scoring leaders. He'll return to NCAA action this weekend against Ohio State as Michigan celebrates the 100th anniversary of its men's hockey program.
FANTILLI GIVES CANADA THE LEAD 🚨

🇺🇸 2-3 🇨🇦#WorldJuniors pic.twitter.com/VjyN7IbO4l

— TSN (@TSN_Sports) January 5, 2023
A pair of U.S. National Team Development Program forwards follow Bedard and Fantilli. Will Smith, who has been scoring at a remarkably high pace all season at the NTDP, checked in at No. 3, while linemate Ryan Leonard was listed fourth. Moose Jaw Warriors forward Brayden Yager rounded out the top five in North America.
On the European side, Carlsson and Michkov were followed at No. 3 by Swedish defenseman Axel Sandin Pellikka, who is coming off of a strong World Junior Performance. As is No. 4 ranked forward Dalibor Dvorsky, who represented Slovakia at the top U20 event. Czech forward Eduard Sale, who won silver as a top-line player with Czechia at the WJC, rounds out the top five.
Carson Bjarnason of the WHL's Brandon Wheat Kings was the top-ranked North American goaltender and was followed by a quartet of USHL-connected netminders. Omaha Lancers goaltender Michael Hrabal, who is among the biggest goaltenders eligible for this draft, was listed second. NTDP goalies Trey Augustine and Carsen Musser were listed at third and fifth, respectively.
The Canadians are pressing on the power play, but Trey Augustine (#2023NHLDraft) makes a huge save on Shane Wright to preserve the one-goal lead.

🎥: @TSN_Sports pic.twitter.com/a2SjDQYDg1

— EP Rinkside (@EPRinkside) January 4, 2023
Among the big risers on this list for goaltenders is No. 4 Adam Gajan, who is currently on loan with the Green Bay Gamblers from the NAHL's Chippewa Steel. He was the breakout goalie of the World Juniors and won the tournament's directorate award as best goalie for his performance with Team Slovakia, which included a near-upset of Canada in the tournament's quarterfinals.
Top 10 North American Skaters
1. Connor Bedard, C, Regina (WHL)
2. Adam Fantilli, C, Michigan (NCAA)
3. Will Smith, C, U.S. National U18 Team (NTDP)
4. Ryan Leonard, RW, U.S. National U18 Team (NTDP)
5. Brayden Yager, C, Moose Jaw (WHL)
6. Oliver Moore, C, U.S. National Under-18 Team (NTDP)
7. Zach Benson, LW, Winnipeg (WHL)
8. Matthew Wood, RW, UConn (NCAA)
9. Samuel Honzek, LW, Vancouver (WHL)
10. Colby Barlow, LW, Owen Sound (OHL)
Top 10 European Skaters
1. Leo Carlsson, C/W, Orebro (SHL)
2. Matvei Michkov, RW, Sochi (KHL)
3. Axel Sandin Pellikka, D, Skelleftea (SHL)
4. Dalibor Dvorsky, C, AIK (Allsvenskan)
5. Eduard Sale, LW, Brno (Czechia)
6. Otto Stenberg, C, Frolunda (Sweden U20)
7. Lenni Hameenaho, RW, Assat (Liiga)
8. Mikhail Gulyaev, D, Omsk (KHL)
9. Kasper Halttunen, RW, HIFK (Liiga)
10. David Reinbacher, D, Kloten (NLA)