2023 IIHF World Junior Championship
2023 World Juniors: Canada Set To Meet United States In Semifinal
2023 World Juniors: Canada Set To Meet United States In Semifinal
A World Junior doesn't quite feel complete without a USA-Canada matchup and we'll get it in this year's semifinals.
Jan 3, 2023
by Chris Peters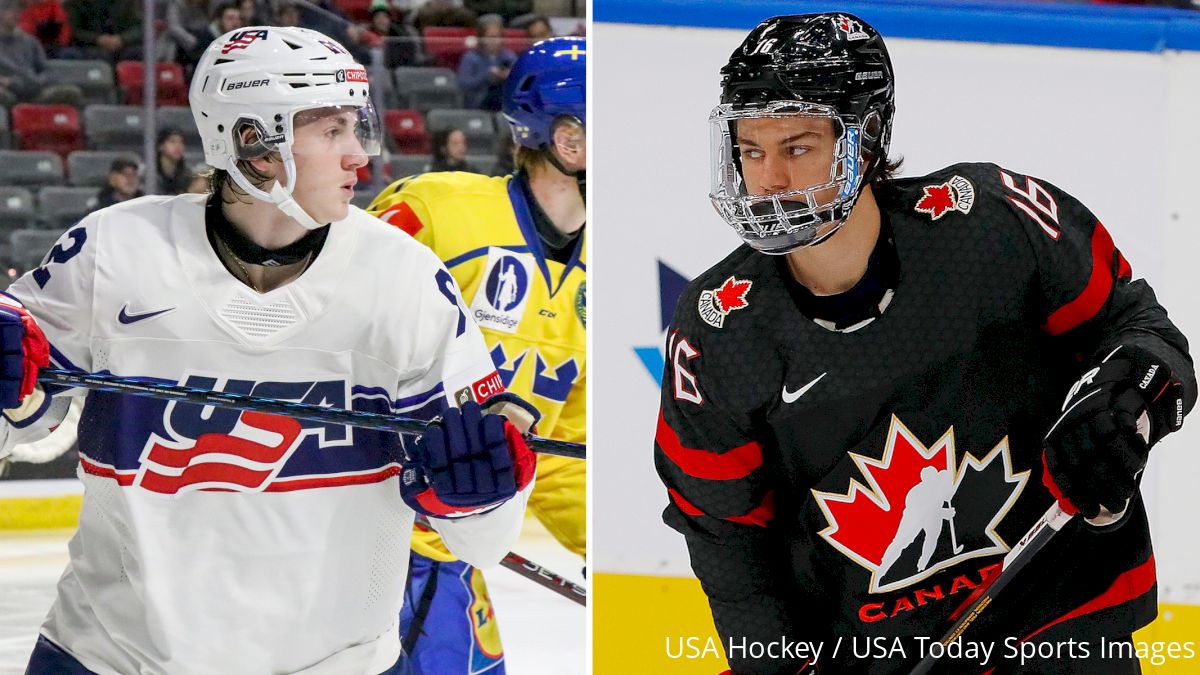 MONCTON, New Brunswick -- The United States took care of business against Germany Monday, while Canada earned a dramatic overtime win over Slovakia to set up the matchup many had hoped we'd see in this tournament. It will be USA vs. Canada in the second of two semifinals at the 2023 IIHF World Junior Championship Wednesday at 6:30 p.m. ET.
The natural rivals have been on similar journeys throughout the tournament, having to overcome an early-tournament upset to get themselves back on track. Canada lost their opener to Czechia, while the U.S. faltered against Slovakia in their second game of the tournament. Those were the only losses either team sustained to date.
Canada had their hands full with that same Slovakia team that beat the U.S. 6-3 in the prelims. After Canada jumped out to a 3-1 lead, Slovakia managed to even things up with the tournament hosts by midway through the third period. A hard-fought overtime ended with Connor Bedard, the tournament's leading scorer by a substantial margin, scoring the game-winning goal on a spectacular individual effort.
Now the U.S. and Canada will square off in a highly-anticipated semifinal that will be played in a raucous atmosphere in Halifax, Nova Scotia, the primary site for the tournament.
Team USA has spent all of their time in the secondary site of Moncton, but has dealt with large partisan crowds rooting against them in just about every game. That said, they won't have seen an anything quite like the display that's been showcased in Halifax throughout the tournament.
The U.S. and Canada have not met in the semifinals since 2013 when Team USA stormed to a 5-1 victory on their way to winning the gold medal in that tournament. Prior to that semifinal matchup, Canada had won the four previous meetings in the semis including the epic 2007 shootout where Jonathan Toews took over and won the game for Canada.
This will be the first WJC meeting in any round since the 2021 gold-medal game that the U.S. won 2-0 led by Trevor Zegras and Spencer Knight in Edmonton.
In the all-time series between the two teams at the World Juniors, Canada has won 33 of the 48 all-time meetings. There are also three ties in there. Despite the lopsided record, the U.S. has won six of the last nine meetings between the two teams at the World Junior Championship and each of the last three meetings in the playoff round.
Read the full preview for the game here.