ECHL Saves Of The Week | November 6, 2023 - November 12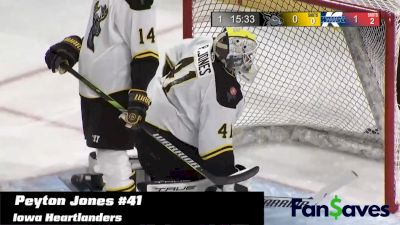 ECHL Saves of the Week:
1. Peyton Jones showcases exceptional goaltending with a series of crucial saves before freezing the puck, halting play for the Iowa Heatlanders.
2. Wichita Thunder goaltender Trevor Gorsuch dazzles with a highlight-reel glove save, stretching from east to west to deny the opposition.
3. Zach Driscoll ventures out of the net, accidentally connecting with the opposing team's tape. In a desperate flurry, Driscoll dives to make a spectacular save, ensuring the game remains closely contested for Indy Fuel.