USHL Goals Of The Week: Tory Pitner Rips A Shot, Kaden Shahan Pots League-Leading 15th Goal Of Season And More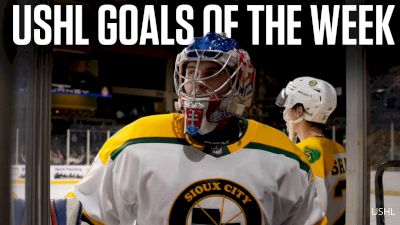 USHL Goals Of The Week:
1. Griffin Erdman flies past the defense and scores the second goal for Waterloo in a 28-second span.
2. First game, first goal for Madison's No. 1 overall pick in the 2023 USHL Futures Draft, Sam Kappell (2025), who buries the rebound in front of the goal crease.
3.Youngstown defenseman Tory Pitner (2024) skates into the offensive zone and rips a shot from the slot into the back of the net.
4. Green Bay's Jayson Shaugabay (TBL) wires a pass to the tape of Julian Lutz' (ARI) stick and in.
5. Sioux City's Kaden Shahan pots his league-leading 15th goal of the season, recording a shorthanded marker in transition.