ECHL Saves Of The Week | October 30 - November 5, 2023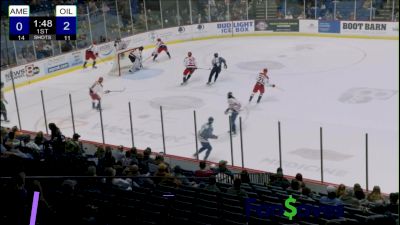 ECHL Saves Of The Week:
1. With lighting-fast reflexes, Chase Perry extends his pads to the max, delivering a sensational save for the Allen Americans.
2. Trevor Gorsuch showcases his remarkable agility and athleticism , executing a flawless split save to keep the puck out of the net.
3.Talyn Boyko steals the spotlight with a dazzling glove save.