ECHL Plays Of The Week | October 30 - November 5, 2023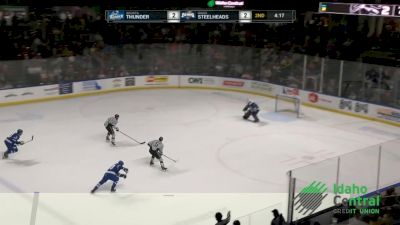 ECHL Plays Of The Week:
1. The Idaho Steelheads seize a golden opportunity with a 2-on-0, and Mark Rassell capitalizes flawlessly, propelling the team into the lead.
2. Amidst escalating physicality between the Heartlanders and Cyclones, Zack Andrusiak remains unfazed, skillfully maneuvering to deliver a sharp-angle shot that sails past the goaltender.
3. In a jaw-dropping moment, Michal Stinil mesmerizes the entire arena with his extraordinary finesse, effortlessly pulling off the Michigan to secure the game-tying goal for Witchita Thunder.