USHL Goals Of The Week: Trevor Connelly Buries The One-Timer, J.J. Wiebusch Goes Top Shelf And More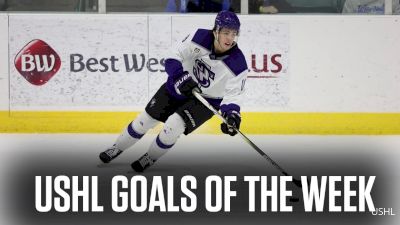 USHL Goals Of The Week:
1. Tri-City's Trevor Connelly (2024) buries the one-timer on the power play, his first goal since October 6.
2. J.J. Wiebusch goes top shelf for the shootout winner for Sioux Falls, the only goal scored in the extra session.
3. Cade Littler (CGY) forces the turnover and provides support on Cedar Rapids' rush the other way, batting the puck out of mid-air and into the net.
4. Ryan Botterill buries the overtime winner for Youngstown for his eighth goal of the season and fifth in his last five games.
5. Dubuque's Lucas St. Louis's one-time blast in overtime gives Fargo their first loss of the season.