USHL Goals Of The Week: Hagen Burrows Scores From Below Net, Banking Shot Off The Netminder And More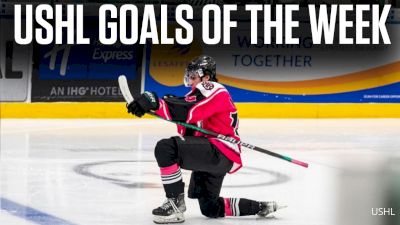 USHL Goals Of The Week
1. Cade Littler (CGY) re-directs Donovan Hamilton's shot from the point and into the back of the net during Cedar Rapids' win on Saturday.
2. Chris Romaine (COL) knifes through the defense, briefly losing control of the puck, before firing a shot and trickling into the net to give Green Bay the overtime winner.
3. Sioux City's Hagen Burrows (2024) scores from below the net, banking a shot off the netminder and into the cage.
4. Waterloo's John Mustard (2024) scores the first of two goals, receiving a centering pass and ripping a shot into the top left corner.
5. Brasen Boser buries the second-chance opportunity to give Fargo the overtime win and keep their record perfect.