Da Beauty League Goals Of The Week: Riley Tufte Undresses Defenceman And Goaltender To Score Highlight Reel Goal, Erik Haula, Brock Nelson And More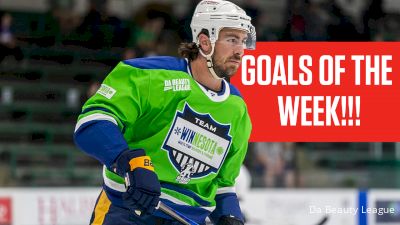 FloHockey is back with the top Da Beauty League goals of the week:
1. Riley Tufte undresses defenceman and goaltender to score highlight reel goal that was featured on ESPN SportsCenter Top 10.
2. Erik Haula uses his speed and quick hands to send a one-timer into the back of the net.
3. Brock Nelson finds Jake Guentzel for the one-timer.
4. Henry Bowlby goes backhand to forehand sending a bottle rocket into outer space.
5. Jack Becker snipes a dart top shelf.