Kelly Cup Playoffs: Tyler Irvine Scores Hat Trick On Birthday To Help Florida Everblades Eliminate Jacksonville Icemen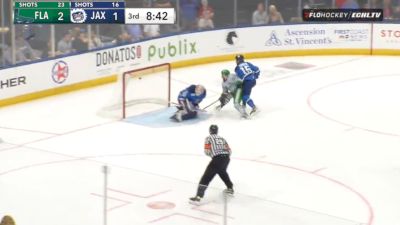 Tyler Irvine scored three of the Florida Everblades' five goals as the defending Kelly Cup champions eliminated the Jacksonville Icemen in a 5-2 win in Game 6.
In addition to netting the hat trick, it also happens to be Irvine's 27th birthday.
Now the defending champs are headed to the Eastern Conference Final where they'll meet the North Division champion Newfoundland Growlers.