USHL Clark Cup Final Game 1 Highlights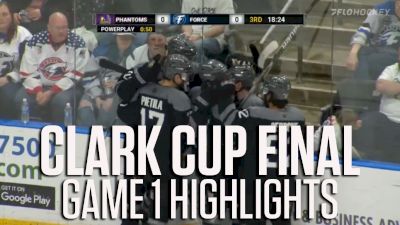 Watch every goal from Game 1 of the Clark Cup Final between the Youngstown Phantoms and Fargo Force.
The Phantoms came away with a 4-1 win to take a 1-0 lead in the best-of-five championship series.
After the first two periods went scoreless, the Youngstown Phantoms and Fargo Force combined for five goals in the third.
The Phantoms got two quick strikes from William Whitelaw and Miles Gunty to open the scoring and never looked back. A goal from Shane Lachance and an empty-netter from Whitelaw put the game out of reach, with Anthony Menghini scoring in garbage time to break up Jacob Fowler's shutout bid.