Talking Hockey Sense: CHL Top Prospects Game Preview; Hobey Baker Watch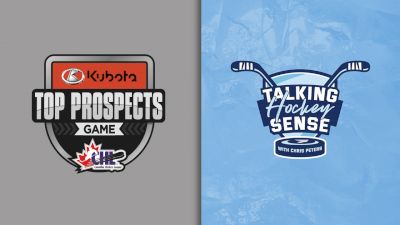 In this week's episode, Chris previews the upcoming CHL Top Prospects Game.
Of course it will be yet another showcase for Connor Bedard to continue widening the gap on his draft peers, but there are a number of high-end prospects that will be looking to prove themselves in Langley, B.C. Chris also looks at the value of prospect games in the scouting process and how teams use them.
Chris also digs in on the unique Hobey Baker race this season, including what complicating factors exist in selecting this year's winner. NHL Draft eligible Adam Fantilli is still in the mix, while Western Michigan teammates Ryan McAllister and Jason Polin continue strengthening their own cases.
Also this week, Chris talks about new USHL coverage at FloHockey and spends some time on the happenings around the league including the spectacular rookie season of 16-year-old sensation Macklin Celebrini.
Lastly, as always, Chris answers your questions about the prospect world.