Already have an account? Log In
The best hockey events.
Live or on-demand.


Cancel anytime.
Already have an account? Log In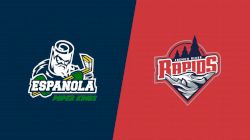 Oct 3
3:15 pm
Espanola vs French River
Oct 3
5:00 pm
Elliot Lake vs Iroquois Falls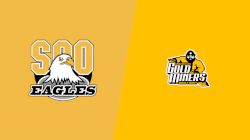 Oct 3
5:40 pm
Soo vs Kirkland Lake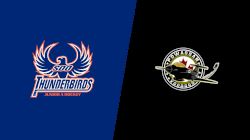 Oct 3
7:45 pm
Soo vs Powassan
2023 Blind River Beavers vs Hearst Lumberjacks
Oct 3 , 8:15 pm
Blind River vs Hearst
2023 Greater Sudbury Cubs vs Timmins Rock
Oct 3 , 10:45 pm
Greater Sudbury vs Timmins
2023 Ottawa West Golden Knights vs Carleton Place Jr Canadians
Oct 3 , 11:15 pm
Ottawa West vs Carleton Place
2023 Embrun Panthers vs Ottawa Jr Canadians
Oct 3 , 11:20 pm
Embrun vs Ottawa
2023 Virden Oil Capitals vs Dauphin Kings
Oct 3 , 12:30 am
Virden vs Dauphin
2023 Notre Dame Hounds vs Weyburn Red Wings
Oct 3 , 1:00 am
Notre Dame vs Weyburn
2023 La Ronge Ice Wolves vs Humboldt Broncos
Oct 3 , 1:00 am
La Ronge vs Humboldt
2023 Whitecourt Wolverines vs Camrose Kodiaks
Oct 3 , 1:00 am
Whitecourt vs Camrose
2023 Okotoks Oilers vs Drumheller Dragons
Oct 3 , 1:00 am
Okotoks vs Drumheller
2023 Bonnyville Pontiacs vs Blackfalds Bulldogs
Oct 3 , 1:00 am
Bonnyville vs Blackfalds
Watch anytime, on any device.
Watch on any web browser or the FloSports app — available on the following platforms.
Questions?
If you still need help after reading the FAQs, please contact us.
What is included with a subscription?
A PRO subscription unlocks the following:
Live events
Event replays
Event results
Breaking news
Limited ads on PRO videos
Which devices can I watch live events and videos on?
Web: Watch on any desktop, laptop, tablet, or mobile phone using the latest version of Chrome (recommended), Firefox, Safari, or Microsoft Edge.
Mobile & TV Apps: Watch on the FloSports app, available on the following platforms:
Can I watch multiple streams from a live event at the same time?
Yes, you can watch up to 12 streams in total on one or many devices connected to the same WiFi. For example, you can have one stream up on your iPhone, one on your Roku, and another on your laptop.
Can I access my account on multiple devices?
Yes, you can access your account and subscription from any of the supported devices listed above. If you want to stream from multiple devices (e.g., your iPhone and Roku) at the same time, just make sure they're on the same WiFi connection.
Can I change plans or cancel anytime?
Yes, you can cancel anytime from Account Settings.
If you would like to change plans, send our Customer Support team an email at support@flosports.tv and they'll handle that for you.