Already have an account? Log In
Stream PSU vs Davenport


Cancel anytime.
Already have an account? Log In
Stream events live or on-demand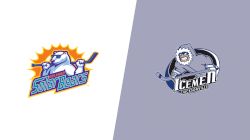 Dec 1 - Jan 3
12:00 am
Orlando vs Jacksonville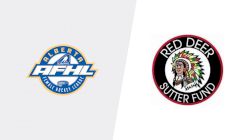 Dec 9
4:00 pm
SP Royals vs Chiefs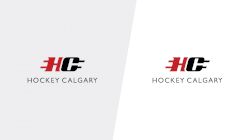 Dec 9
6:30 pm
Cal. Gold U13 vs Cal. Black U13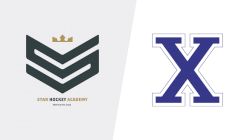 Dec 9
6:30 pm
STAR vs Xtreme
2023 North Central U15 vs Rocky Mountain U15
Dec 9 , 6:30 pm
Impact vs RM Raiders
2023 St. Albert U15 vs Airdrie U15 AA
Dec 9 , 6:30 pm
STA Chargers vs Airdrie Lightning
2023 Delta Hockey U15 vs Okanagan Hockey U15
Dec 9 , 7:00 pm
Delta vs Okanagan
2023 Edmon. CAC U15 vs Lloydminster U15
Dec 9 , 8:00 pm
Edmon. CAC vs Bobcats
2023 Coeur d'Alene Navy U17 Prep vs Delta Black U17 Prep
Dec 9 , 8:15 pm
CDA Navy vs Delta Black
2023 Northstars U18 vs Lethbridge U18
Dec 9 , 8:30 pm
Northstars vs Hurricanes
2023 Yale Lions U15 vs Notre Dame U15
Dec 9 , 9:00 pm
Yale vs Notre Dame
2023 Lloydminster U15 vs So. Express U15
Dec 9 , 9:00 pm
Steelers vs So. Express
2023 Peace Country U15 vs Fire Black U15 AA
Dec 9 , 9:00 pm
Storm vs Fire Black
2023 Wenatchee Wild U17 Prep vs Yale Lions U17 Prep
Dec 9 , 9:15 pm
Wenatchee vs Yale
Watch anytime, on any device.
Watch on any web browser or the FloSports app — available on the following platforms.
Questions?
If you still need help after reading the FAQs, please contact us.
What is included with a subscription?
A PRO subscription unlocks the following:
Live events
Event replays
Event results
Breaking news
Limited ads on PRO videos
Which devices can I watch live events and videos on?
Web: Watch on any desktop, laptop, tablet, or mobile phone using the latest version of Chrome (recommended), Firefox, Safari, or Microsoft Edge.
Mobile & TV Apps: Watch on the FloSports app, available on the following platforms:
Can I watch multiple streams from a live event at the same time?
Yes, you can watch up to 12 streams in total on one or many devices connected to the same WiFi. For example, you can have one stream up on your iPhone, one on your Roku, and another on your laptop.
Can I access my account on multiple devices?
Yes, you can access your account and subscription from any of the supported devices listed above. If you want to stream from multiple devices (e.g., your iPhone and Roku) at the same time, just make sure they're on the same WiFi connection.
Can I change plans or cancel anytime?
Yes, you can cancel anytime from Account Settings.
If you would like to change plans, send our Customer Support team an email at support@flosports.tv and they'll handle that for you.