Already have an account? Log In
Stream Chicago vs Muskegon


Cancel anytime.
Already have an account? Log In
Stream events live or on-demand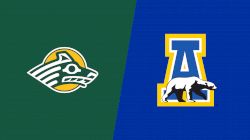 Dec 9
4:07 am
Alaska Anchorage vs Alaska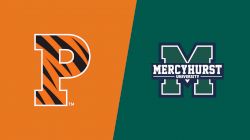 Dec 10
7:00 pm
Princeton vs Mercyhurst - Women's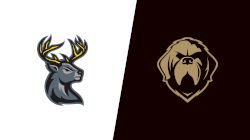 Dec 10
10:30 pm
Iowa vs Newfoundland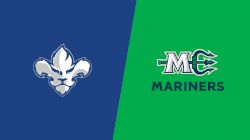 Dec 10
11:00 pm
Trois-Rivieres vs Maine
2022 Adirondack Thunder vs Norfolk Admirals
Dec 10 , 11:05 pm
Adirondack vs Norfolk
2022 Northern Michigan vs Ferris State - Men's
Dec 10 , 11:07 pm
Northern Michigan vs Ferris State
2022 Wheeling Nailers vs Kalamazoo Wings
Dec 10 , 12:00 am
Wheeling vs Kalamazoo
2022 Orlando Solar Bears vs Atlanta Gladiators
Dec 10 , 12:00 am
Orlando vs Atlanta
2022 Utah Grizzlies vs Jacksonville Icemen
Dec 10 , 12:00 am
Utah vs Jacksonville
2022 Dubuque Fighting Saints vs Des Moines Buccaneers
Dec 10 , 12:00 am
Dubuque vs Des Moines
2022 Idaho Steelheads vs Worcester Railers
Dec 10 , 12:05 am
Idaho vs Worcester
2022 South Carolina Stingrays vs Greenville Swamp Rabbits
Dec 10 , 12:05 am
South Carolina vs Greenville
2022 Army vs Mercyhurst - Men's
Dec 10 , 12:05 am
Army vs Mercyhurst
2022 Cedar Rapids RoughRiders vs Waterloo Black Hawks
Dec 10 , 12:05 am
Cedar Rapids vs Waterloo
Watch anytime, on any device.
Watch on any web browser or the FloSports app — available on the following platforms.
Questions?
If you still need help after reading the FAQs, please contact us.
What is included with a subscription?
A PRO subscription unlocks the following:
Live events
Event replays
Event results
Breaking news
Limited ads on PRO videos
Which devices can I watch live events and videos on?
Web: Watch on any desktop, laptop, tablet, or mobile phone using the latest version of Chrome (recommended), Firefox, Safari, or Microsoft Edge.
Mobile & TV Apps: Watch on the FloSports app, available on the following platforms:
Can I watch multiple streams from a live event at the same time?
Yes, you can watch up to 12 streams in total on one or many devices connected to the same WiFi. For example, you can have one stream up on your iPhone, one on your Roku, and another on your laptop.
Can I access my account on multiple devices?
Yes, you can access your account and subscription from any of the supported devices listed above. If you want to stream from multiple devices (e.g., your iPhone and Roku) at the same time, just make sure they're on the same WiFi connection.
Can I change plans or cancel anytime?
Yes, you can cancel anytime from Account Settings.
If you would like to change plans, send our Customer Support team an email at support@flosports.tv and they'll handle that for you.