Coastin' With Piv & Finer brings you interviews, analysis, and all the latest stories from the ECHL.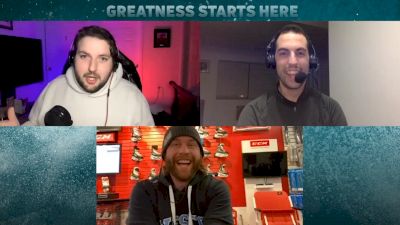 Long-Time ECHL & Professional Goalie Nick Niedert | Coastin' With Piv & Finer (Ep. 10)
Feb 11, 2021
One of the most well-known emergency back-up netminders in minor professional hockey history, Nick Niedert has played professional hockey since the 2004-05 season. He reflects on his storied career and his last ECHL game, a 2-1 win for Reading at Adirondack in Nov. 2018 in which he made a career-ECHL-best 38 saves, his first ECHL game in 1032 days.