Coastin' With Piv & Finer brings you interviews, analysis, and all the latest stories from the ECHL.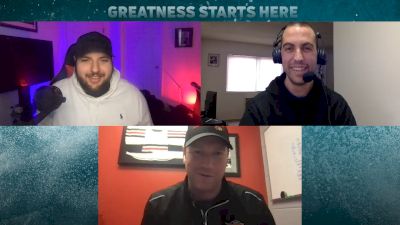 Nick Saracino & Doug Christiansen | Coastin' With Piv & Finer (Ep. 5)
Jan 7, 2021
The boys cover the latest ECHL news, relive the top moments of the last week, and dish on the announcements of the NHL and AHL returning to play.
Jacksonville forward Nick Saracino discusses his run to an NCAA championship at Providence College and Indy head coach Doug Christiansen relives his illustrious playing career and how it led up to him getting a professional head coaching job. Plus, what if hockey broadcasters tried baseball and what makes a good food trade at a diner/restaurant?