2022 Idaho Steelheads vs Rapid City Rush
'Shoresy' Star Terry Ryan Shares Tales From Life In Hockey, Acting
'Shoresy' Star Terry Ryan Shares Tales From Life In Hockey, Acting
Terry Ryan, a former first-round NHL draft pick turned actor, will be the guest of honor for the Rapid City Rush's 'Wheel, Snipe, Celly Night.'
Nov 12, 2022
by Mike Ashmore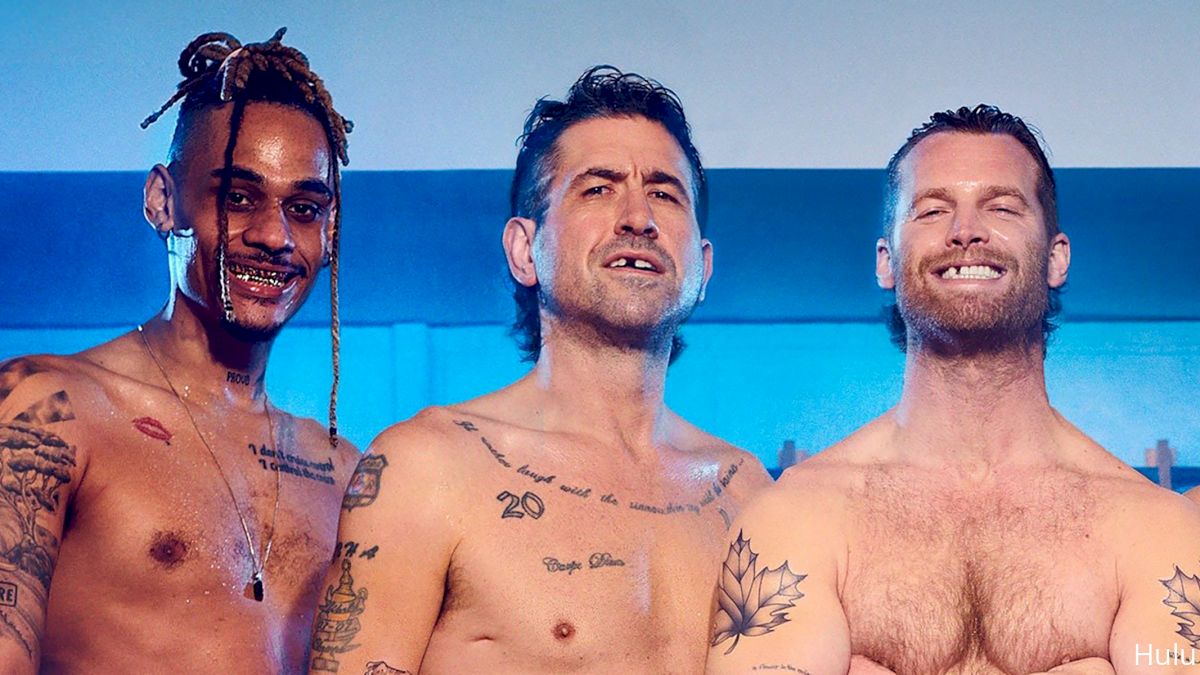 When the Rapid City Rush were putting together their promotional calendar for the season and "Wheel, Snipe, Celly Night" was born, they knew they'd need a guest who was more than just spare parts to make a strong impression "ferda" paying customers in South Dakota.
Terry Ryan, who plays Ted Hitchcock on the extremely quotable Hulu series "Shoresy," was the perfect fit.
The curiously-named character has given Ryan, a former first-round draft pick of the Montreal Canadiens, an extraordinary second act. His years as a professional hockey player has afforded "TR" an unending supply of content for a book, multiple guest spots on the popular Spittin' Chiclets podcast, his own podcast Tales with TR, and highly-anticipated appearances with other media outlets where his incredible stories have drawn rave reviews and hundreds of thousands of views.
On Saturday, as seen exclusively on FloHockey, Ryan will drop the puck before the Rush's game against once of his old teams, the Idaho Steelheads, and is excited to not only get to greet fans, but also to reunite with old teammate Scott Burt, who is now the head coach in Rapid City.
Even though Ryan's professional playing career ended nearly 20 years ago, it has been more recently that he's become a hockey folk hero of sorts.
Drafted eighth overall by Montreal in 1995 after a 110-point season with the Tri-City Americans in the Western Hockey League, his NHL career lasted only eight games over three seasons. Ryan ended up bouncing around various minor leagues before stepping away from the game after the 2002-03 season. Perhaps it didn't work out the way he wanted on the ice, but it gave him more than enough material to become one of the game's most colorful storytellers.
"It started when I played back in the day for the Montreal Canadiens, but my career got cut way short, and I ended up putting out a book, 'Tales of a First Round Nothing,'" Ryan told FloHockey via cell phone.
"That's when these appearances and things started, but with the last couple years with the additions of Shoresy, and I'm on Spittin' Chiclets here and there. That kind of came out of left field, but the book came out and they knew I was a bit of a storyteller, and that's what they wanted on their show. But, since then, a lot of these things happen more often."
🚨 BLACK HILLS - are you READY for SATURDAY?! 🚨@terryryan20 - former NHLer & now actor on the @hulu hit show "Shoresy" - is heading to Rapid City THIS WEEKEND!! Grab tickets for our Meet & Greet to ask him anything!
🎟️ https://t.co/zByvZZ5k8F pic.twitter.com/jBYhdesxub

— Rapid City Rush (@RapidCityRush) November 8, 2022
The reunion with Burt is one of the things Ryan is most excited about with making his appearance in Rapid City Saturday. The two were teammates on three different occasions including with Idaho when that current ECHL franchise was in the West Coast Hockey League. Ryan says Burt became one of his very best friends in hockey.
Once Burt and Jared Reid, chief ticket officer for Spire Sports and Entertainment, became aware that Ryan was available for appearances, they reached out to bring him in. It's paid off in becoming one of the hottest tickets in recent memory for the Rush.
Although many of Ryan's stories aren't repeatable in this space, he joked he'll have some "mid-level" ones ready to go for a more family-friendly audience, tales that might perhaps include living with Burt back in their days as teammates in the Western Hockey League with the Red Deer Rebels will be included.
"We were 18 or 19, and I remember being with Burty, I'd just been sent down from Montreal back to juniors. I really felt young in Montreal and this was 1996-97, so the other guys were going out and there was a bar culture at the time with scotch and sodas, it was a different world. I was still playing Nintendo. So, going back to Red Deer, I felt at the time, even with a half-year in the NHL, I welcomed it with open arms. When I got there, I realized Burty was on the team with a few of my friends, so I requested to be his roommate. We went to the store and bought a pack of hockey cards, and he was with me when I opened and saw my first hockey card.
"I remember that day, we went back to our billets and I remember having my hockey card and being so excited, and I got home to show them, and they were like, 'No, we need your help right away.' We went outside, and one of the cows was birthing a calf. It was wild."
Ryan has learned a lot in his years around the game – and not just how to deliver a calf. Perhaps most importantly, he's learned how to appreciate his journey which saw him reach his NHL goal, but included many additional stops in various minor leagues including current ECHL markets like Boise and Salt Lake City, and even a 12-game stint in the ECHL with the Cincinnati Cyclones.
"In Canada, a lot of people set off on their hockey journey, and it's defined by whether they make the NHL, which is so silly. Hockey can present so many opportunities. Burty is a coach right now. If you told us that when we were under 18, I would have never believed you. It can lead to a free education, not only schooling, but traveling the world and meeting people and getting out there."
Ryan's education is continuing in a different way now through his experiences in television and film, a run that's erased some of the regrets he has about the way his playing career ultimately came to an end.
"So, there's a lot of different layers to that," Ryan said.
"After things went kind of south in my hockey career – I didn't go back to camp, I treated it with a bad attitude and I should have gone back, shook the hands of the coach and the GM and tried to work it out, but I was just a bit of a hothead. I'd go home, and people, it was almost like they had pity. They'd be like, 'Oh Terry, what happened,' and for a while I was entertaining every conversation. After a couple years, if you remove the expectations from my draft year, if you told me any other year before that that I would play even one game in the NHL for the mighty Montreal Canadiens, I would have taken that in a heartbeat. I would have, honestly, taken 30 years off my life, to play one shift with the Montreal Canadiens when I was 14."
With a clearer perspective, Ryan looked back at his journals from his playing days and found all the positives of his career. He managed to turn those stories into his first book.
Now those experiences come into play in his acting career as part of the cast of Shoresy, a Letterkenny spinoff comedy that follows the eponymous character and his teammates on a quest to never lose again in the Northern Ontario Senior Hockey Organization, better known as the "NOSHO."
"So now, it's one thing to get into acting, and that's a whole other fluke where it was sort of survival of the fittest where I started working on the crew," Ryan said of how he got his start in the movie and TV business. "It was four, five years of that. I had to swallow my pride."
Ryan worked as a production assistant included the jobs no one else wanted to do like cleaning up garbage and the bathrooms, then he moved on to being a locations staffer doing more menial jobs on sets.
"This didn't happen overnight," he said of his foray into acting. "I talked my way into some stunts, and then I met [Aquaman star] Jason Momoa who helped me out here and there, and I found myself on Letterkenny for one scene, and then Shoresy. So, this is overwhelming."
Though Ryan has a number of credits to his name now, his Ted Hitchcock character is almost autobiographical.
"He is a Newfoundland hockey player that has no tooth, that used to play pro somewhere, and we'll find out more about that as we progress," Ryan said.
Pitter Patter...#Hitch #Shoresy

May 13 - Crave 🇨🇦
May 27 - Hulu 🇺🇸

👊 🏒 pic.twitter.com/JY5s9EkpsY

— Terry Ryan (@terryryan20) May 10, 2022
The hockey player turned actor feels a certain level of pride about how his second act has changed the perception about him and how fans see more of themselves in both him and the character he portrays.
"The people I run into now at home, or the listeners and supporters and followers, they know who I'm all about and they feel they are Ted Hitchcock," Ryan said.
"I do have a bit of a say in how I present this character, so now when I go and talk to people, especially at home, the magnifying glass has turned into a rose-colored one. I didn't plan on that, I didn't need it per se, but that whole hockey thing that didn't really work out the way I wanted it to is decades ago. I feel like this is more of a journey and celebration of my heritage and where I'm from as a hockey player, but also as a person."
Now, Ryan's own story is more complete, and provides even more material that he can pull from when making appearances like the one he's set for in South Dakota on Saturday night.
"Things like this weekend turn into kind of a celebration of hockey," Ryan said. "Had I played 15 years in the NHL and had I lived up to expectations, it wouldn't be as interesting of a story."