Atlantic Hockey
Coast To Coast: Early-Season Milestones
Coast To Coast: Early-Season Milestones
The 2022-2023 hockey season is young, but the milestones are plenty, as coaches, players and programs have set records early on.
Nov 10, 2022
by Jacob Messing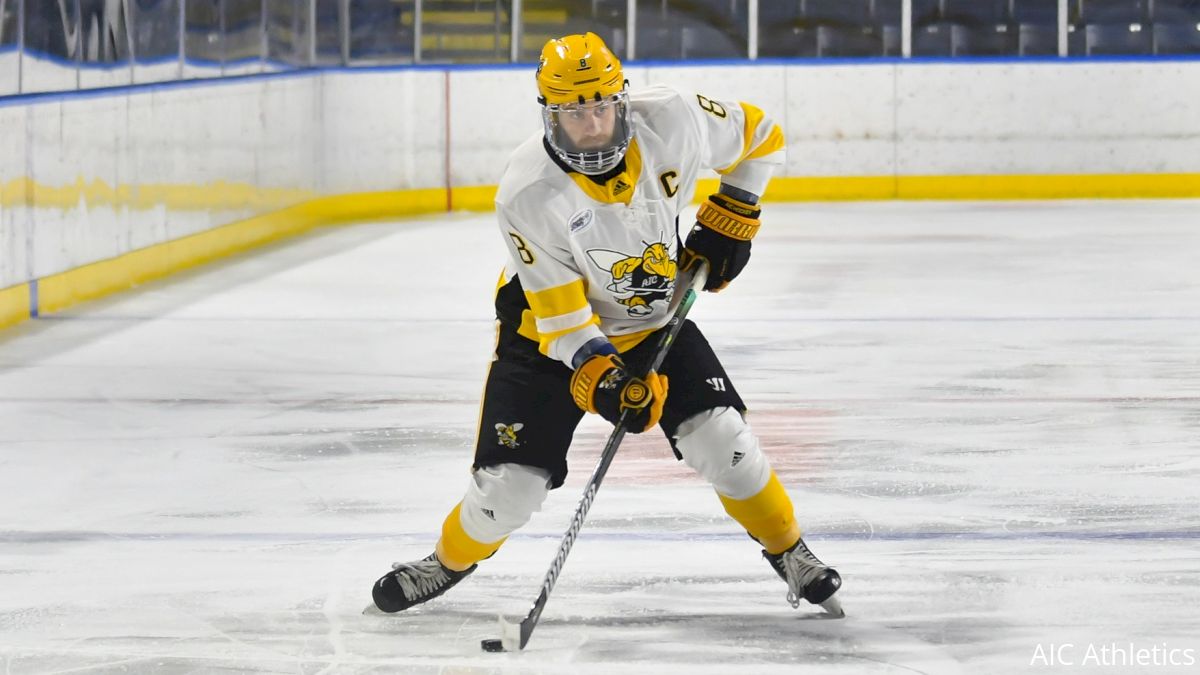 Coast To Coast is FloHockey's monthly, cohesive news on North American hockey and livestreaming partnerships.
The season is young, but the milestones are plenty, as coaches, players and programs set records in the 2022-2023 season.
Don't miss other milestones this season, and catch all CCHA, Atlantic Hockey, ECHL and USHL action live, right here on FloHockey.
Atlantic Hockey Accolades
Atlantic Hockey enters its 20th season, and landmarks are being hit, beginning with AIC, which has won four straight conference championships, honoring the first Player of the Year in team history, Brennan Kapcheck.
#AHA20 | #AICommitted pic.twitter.com/poHdsuXvn3

— Atlantic Hockey (@Atlantic_Hockey) November 8, 2022
Frank Serratore recorded his 300th win in Atlantic Hockey with a 5-3 victory over Alaska Anchorage. Serratore is nine wins away from 450 all-time wins with Air Force. His Falcons sit sixth in Atlantic Hockey with just two conference games played this season.
RIT coach Wayne Wilson has claimed eight wins on the season and is just five victories from his own 300th win in Atlantic Hockey. The Tigers hold first-place with 20 points in eight conference games, courtesy of a 6-1-1 AHA record.
CCHA Centennials
Northern Michigan head coach Grant Potulny recorded his 100th win with the Wildcats. The Wildcats are on a three-game winning streak, pulling themselves to a 3-1 conference mark and 7-5 record on the season. A tough trio of series are on the docket – Bemidji State, No. 6 Minnesota State and Michigan Tech.
Michigan Tech head coach Joe Shawhan earned his 100th win with the Huskies, a 3-2 decision over Bowling Green. Shawhan has been at the helm of the Huskies since 2017 and has led the program to two national tournaments.
That's win #𝟏𝟎𝟎 for Coach Shawhan. 𝘾𝙤𝙣𝙜𝙧𝙖𝙩𝙨 𝙅𝙤𝙚! #mtuhky #FollowTheHuskies pic.twitter.com/bqncuI5Ll2

— Michigan Tech Hockey (@mtuhky) November 5, 2022
In its inaugural season (2021-2022), St. Thomas claimed its second win Jan. 15. This season, the Tommies claimed their second win Oct. 29. The Tommies have split each series against unranked opponents this season. Should that trend continue, it will be good news for the season-ending standings.
ECHL Endorsements
The ECHL entered its 35th season this year, and it remains a staple of professional hockey, player development and of the communities it serves across the United States.
The long wait is almost over! Season 35 of the #ECHL faces off on Friday.https://t.co/jaJZ0Ftdi0

— ECHL (@ECHL) October 17, 2022
The Savannah Ghost Pirates earned their first win in their inaugural season as the affiliate with the AHL's Henderson Silver Knights and NHL's Vegas Golden Knights. The Pirates already have claimed their fifth franchise win and hold a 5-1 record.
Tulsa Oilers coach Rob Murray claimed his 400th ECHL win this season, becoming the 10th ECHL coach all-time to reach the milestone.
NHL Numbers
Connor McDavid skated in his 500th NHL game, earning a multi-point effort with a goal and an assist.
The 25-year-old holds 253 goals and 726 points in his career. Add in four Art Ross Trophies, two Hart Trophies and three Ted Lindsay Awards, and McDavid is on pace to be an all-time great.
Speaking of all-time greats, Alex Ovechkin is close to surpassing Gordie Howe for the most goals with a single franchise.
The 37-year-old remains unstoppable. He has tallied eight goals and 13 points in 14 games. With 788 goals to his name, Ovechkin sits 13 goals back from second place, held by Howe with 801.
NO PLAYER HAS SCORED MORE GOALS WITH ONE FRANCHISE IN NHL HISTORY THAN ALEX OVECHKIN#ALLCAPS | @LeidosInc pic.twitter.com/rRfA2u0NZV

— Washington Capitals (@Capitals) November 6, 2022
Wayne Gretzky sits atop the all-time list with 894, just 106 up on Ovechkin. The Russian is in serious contention of breaking the record, despite lockouts, shortened seasons, injuries and suspensions.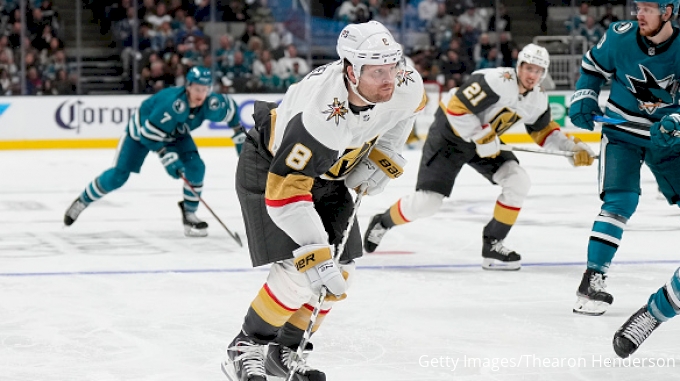 Phil Kessel skated in his 990th consecutive game this season, setting the new NHL "iron-man" record for consecutive games played. Now with 996, the oft-criticized, yet two-time Stanley Cup champion is poised to play 1,000 straight games, and counting.
---
Have a question or a comment for Jacob Messing? You can find him on Twitter @Jacob_Messing.