2022 Sioux City Musketeers vs Fargo Force
Fargo's Cole Knuble Takes Fond Memories, Key Lessons From NHL Upbrining
Fargo's Cole Knuble Takes Fond Memories, Key Lessons From NHL Upbrining
Cole Knuble's time around dad Mike's NHL teams helped grow his own passion for the game, which is translating to on-ice success.
Oct 24, 2022
by Jordan McAlpine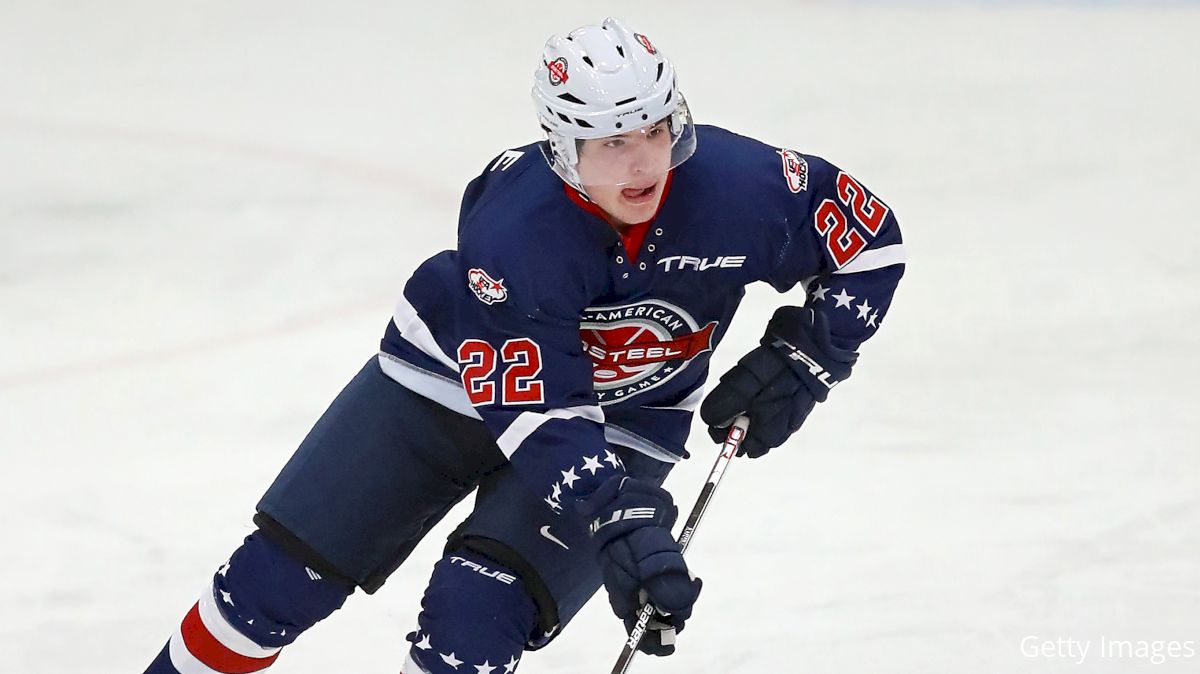 Cole Knuble practically grew up at the rink. Between his father Mike's 16-year NHL career and his older brother Cam, Knuble was the quintessential rink rat in every sense of the imagination.
"My dad and my brother played, and honestly I just wanted to be like them," Cole Knuble said.
It sounds simple, but that's exactly what sparked his passion for the game. A passion that still exists as Knuble is currently one of the USHL's top young prospects with the Fargo Force.
The youngest of three kids, alongside Cam and his sister Anna, Knuble grew up in quite the hockey family. He started skating when he was three and his dad was still playing in the NHL until he was nine.
"Fortunately or unfortunately, hockey was always rammed down his throat a little bit just from spending so much time at the rink and being around the game," said Mike Knuble. "He grew up playing knee hockey in the basement from the time he could walk and trying to keep up with his older brother and his friends. I think it all just sparked his interest from a young age."
Mike played in 1,068 games in his NHL career - most of which with Philadelphia. He was with the Flyers from 2005-09, and again for the lockout-shortened 2012-13 season. He also played three seasons with the Washington Capitals in between.
While Mike was busy on the ice, his sons were preoccupied elsewhere in the arena creating lasting memories
"For at least one of the periods, Cam and I would stay in the family lounge and play mini sticks," Cole said. "And one night all these security guards came walking by and I recognized Wayne Gretzky in the middle of them. So I yelled at him whatever young me would say - something about playing with my dad.
"So he stopped and started talking to us and he said 'I would've had another point if you're dad didn't miss an empty net.' So that was funny and I remember I was mad at my dad after the game and the first thing I said was 'you cost Wayne Gretzky a point.'"
2-0 FORCE.

Cole Knuble with a SNIPE. #ForceNation⚡️ | #FGOSXF pic.twitter.com/deEHp7JCjj

— Fargo Force (@FargoForce) October 9, 2022
Mike remembers that postgame conversation with his sons and still laughs about it to this day. However, it's those types of moments that give Cole an upbringing that most youth hockey players don't have.
Born in 2004, Cole practically grew up at the Capitals' practice facility and around an NHL locker room. He moved back to Grand Rapids - where he was born - when his father retired. But he remained around the pro game as Mike began coaching with the Grand Rapids Griffins, AHL affiliate of the Detroit Red Wings.
"It was certainly a unique lifestyle, but it's also something special and I think it's really helped him become the player he is today," Mike said. "He got to know a lot of players really well and be around them, and just see how things work.
"And you remember the little things like [Cole and Cam] knowing where the gum and candy were in the corner and where to find the Gatorade in the Caps locker room. It was really just a lot of fun to have them around and expose them to that environment."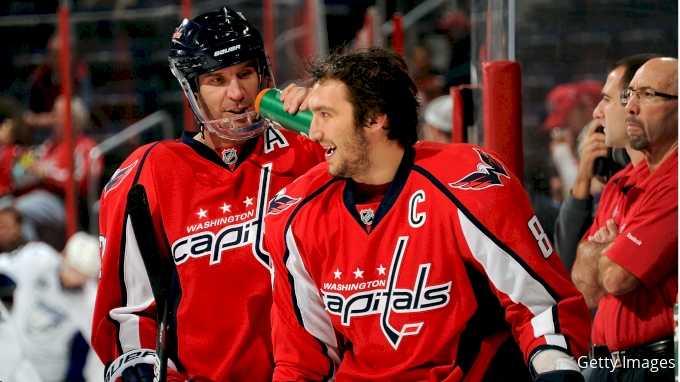 Cole's time around the Capitals also proved quite fruitful in another way.
"He and his brother would literally count how many times [Ovechkin] broke a stick and they knew right where the equipment guys would trash the broken sticks. Cole would be right in there head-first trying to get Ovi sticks," Mike said.
"So needless to say, when we moved back (to Michigan) from Washington we had a bunch of knee-high taped-up Ovechkin sticks. I think one of about every model he used is sitting in our house somewhere and when you see them you just look and smile because you know [Cole's] passion for the sport has always been there."
All of those hours around top professionals has certainly served Cole well as he charts his own course in hockey. Along with his commitment to the University of Notre Dame, one of the country's top college programs, Knuble could yet hear his name called at the 2023 NHL Draft after he was surprisingly passed over last year. His brother Cam spent three years in the USHL himself and currently plays at Western Michigan.
Sure, the Knuble boys may be known by some better for the name on the back of their jerseys at this point in their young careers, but those bloodlines are something Cole is extremely thankful for.
"Especially this last year, I've really realized how valuable it was to have my dad in my corner," Cole said. "I can call him any time and get great advice that other kids really can't get. He's been through it all and it's great to know that whatever I need he's got my back.
"He's really good about not forcing me to do anything and letting me make my own decisions. Some of the best advice he's given me is just to learn as I go, but I also know he's always right there if I need it."
Mike has wanted his son to write his own story along the way too.
"I came out of nowhere as a 17-year-old and that's not possible in today's game," he said. "There was no internet or scouting like there is today. So it's pretty amazing now how long these guys are tracked and the quality of games and the amount of games kids play now. Plus all of the USA Hockey camps and stuff he did. So his path was very different than mine.
"I've tried to give him advice where I can. But now that he's getting older he's making his own decisions more and I think he's a little wiser hockey-wise than I was at his age."
Still just 18 years old, Knuble is seven games into his second year in the USHL. He finished his rookie season with 20 goals and 49 points, leading Fargo to the playoffs. Despite the strong regular-season showing, the Force were knocked out by Omaha in the first round - something that has motivated Knuble and his teammates coming into this season.
Individually, Knuble has picked up where he left off. Through seven games Knuble leads the Force with four goals.
"Last year was great for my development and I really got a taste of how hard the game is going to be going forward," he said. "You realize how fast and how strong guys are, so that's what I really tried to focus on this summer. This year we're just getting started, but I'm so excited for this year.
"We have a bunch of guys back, a great new staff and I know we have a great group of guys that can do a lot."
His success hasn't gone unnoticed back home in Grand Rapids.
"We're super proud of him and I think he's aware that when you reach one level, you've got to keep accelerating and keep working towards the next level and I think he's doing that," Mike said. "He's a competitor and everything at this stage of his career is a dogfight.
"He's never been satisfied losing anything and I think that's also really helped him get to this point. So he's off to a good start [this season] and I know he's going to continue working hard."