CHA
FloHockey To Serve As College Hockey America Streaming Partner In 2022-23
FloHockey To Serve As College Hockey America Streaming Partner In 2022-23
CHA regular season and postseason contests will stream live and on-demand this season on FloHockey.
Sep 1, 2022
by FloHockey Staff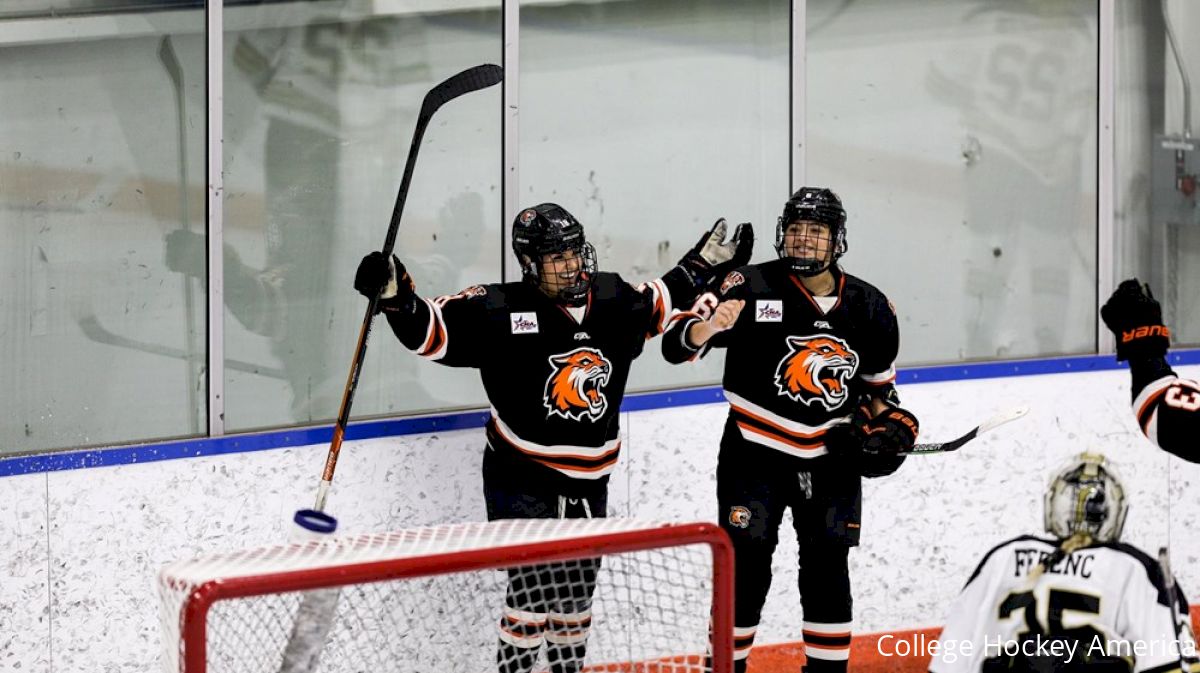 College Hockey America and FloSports announced a one-year partnership to stream CHA regular season and postseason contests on FloHockey during the 2022-23 season.
Beginning Sept. 30, 2022, every home conference and non-conference game played by CHA members Lindenwood, Mercyhurst and RIT – along with every game of the 2023 CHA Postseason – will be exclusively streamed live and on-demand on FloHockey, FloSports' dedicated hockey platform, which can be viewed by logging into FloSports on your iOS or Android device with the FloSports app, Apple TV, Roku, Amazon Fire TV, Chromecast or desktop.
CHA fans can choose between a monthly package at $29.99 per month or a yearly subscription at $150. Along with all the CHA action, a subscription will give fans access to Atlantic Hockey, Central Collegiate Hockey Association (CCHA), USHL, ECHL, and more hockey contests on FloHockey.
FloSports also acquired HockeyTech in 2021, a live and on-demand hockey streaming platform and sports data provider to teams, leagues, and national organizations. The acquisition represented a significant programming commitment and technology investment into an underserved segment of one of the world's most popular sports. Combined with FloSports' offering on its FloHockey platform, the company and its HockeyTech subsidiary will broadcast nearly 40,000 hockey games annually and deliver an enhanced live sports viewing experience driven by HockeyTech's sports data. FloSports continues to bolster its hockey editorial and content offering and recently hired veteran hockey reporter, Chris Peters, who previously covered hockey for ESPN and CBS Sports.
In addition to action on the ice, subscribers can also view the entire FloSports network, which covers hundreds of thousands of competition events across 25+ vertical sports categories in the US and abroad.
College Hockey America will mark its 21st season of competition in 2022-23. The five-team NCAA Division I conference consists of Lindenwood University (Lions), Mercyhurst University (Lakers), Pennsylvania State University (Nittany Lions), Rochester Institute of Technology (Tigers) and Syracuse University (Orange). The CHA will grow to six teams with the return of Robert Morris University (Colonials) for the 2023-24 season. For more information, visit chawomenshockey.com.