2022 Toledo Walleye vs Florida Everblades
Kelly Cup Finals Heat Up As Toledo Takes Game 3 In Florida
Kelly Cup Finals Heat Up As Toledo Takes Game 3 In Florida
Toledo Walleye made it a series with a strong 4-1 win over the Florida Everblades in Estero. The series sits at 2-1 in favor of Florida.
Jun 9, 2022
by Mike Ashmore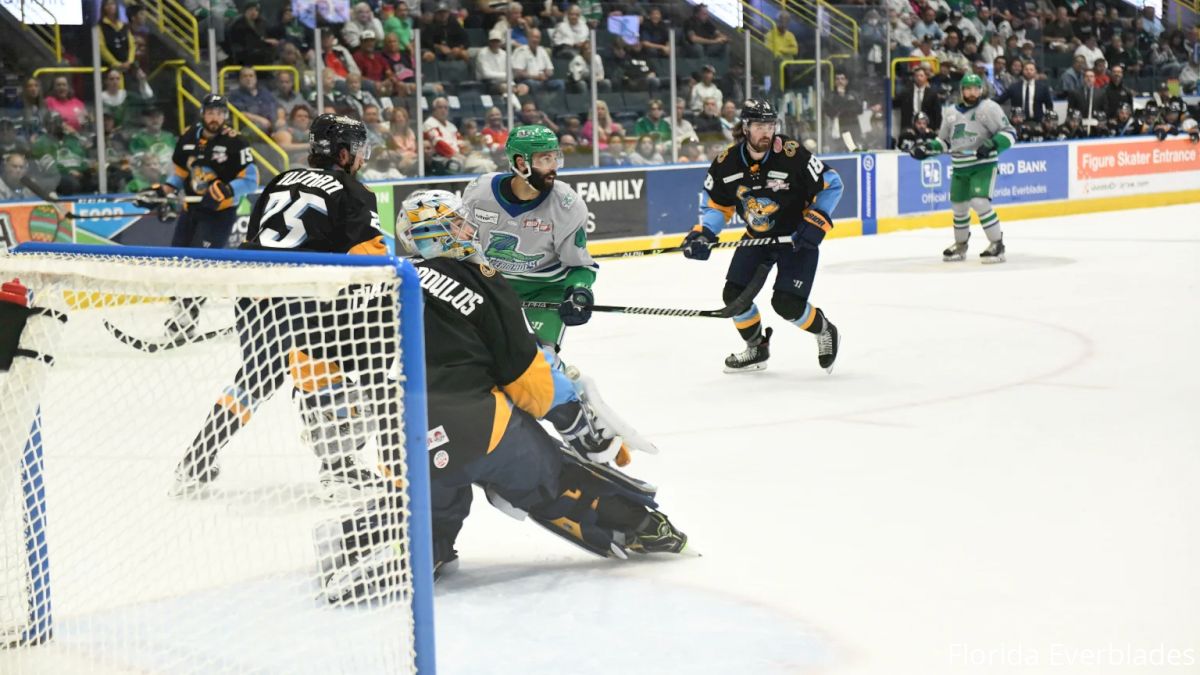 Not so fast, Florida.
Facing what was a must-win situation, the Toledo Walleye came out firing on all cylinders on Wednesday night, winning Game 3 of the ECHL's Kelly Cup Final, 4-1. In doing so, they cut their deficit with the Everblades to 2-1 in the best-of-seven series to determine who gets to hoist the league's biggest prize.
After dropping both games at home, the Walleye continued the trend of road teams winning this series, getting out to an early two-goal advantage in the first period. Toledo's best players showed out as former NHL'er John Albert solved Florida goaltender Cam Johnson on the power play at the 11-minute mark of the opening frame, while Brandon Hawkins, now tied for the leading scorer in the postseason, scored just two minutes and 25 seconds later, on a broken play of sorts from the slot.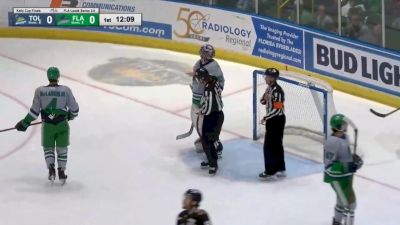 The Everblades kept themselves in the game for most of the second period, but couldn't solve Billy Christopolous, who made several key saves to maintain the two-goal advantage.
Florida suffered a backbreaking letdown late in the middle stanza when Josh Dickinson outworked two Florida players at the right point on the penalty kill, and threaded a perfect pass to a rushing Marcus Vela. Vela beat Johnson for a shorthanded goal with 1:52 left to go in the second to make it a 3-0 game.
Hawkins tacked on a late empty netter, his 15th goal of the Kelly Cup Playoffs, to give Toledo a 4-0 lead, but their shutout bid was spoiled shortly thereafter when Levko Koper beat Christopolous with the Florida net empty to cut it to a 4-1 game.
Christopolous finished with 32 saves on the night, while Johnson stopped 25 of the 28 shots he faced.
Game 4 is set for Hertz Arena in Estero, Florida at 7:30 PM on Friday, June 10, followed by Game 5 the next night, June 11, at 7 PM, both exclusively set to be broadcast on FloHockey.