2022 Florida Everblades vs Toledo Walleye
Florida Everblades Take 2-0 Lead In Kelly Cup Finals
Florida Everblades Take 2-0 Lead In Kelly Cup Finals
The Florida Everblades are now just two wins away from capturing the most coveted prize in ECHL hockey.
Jun 5, 2022
by Mike Ashmore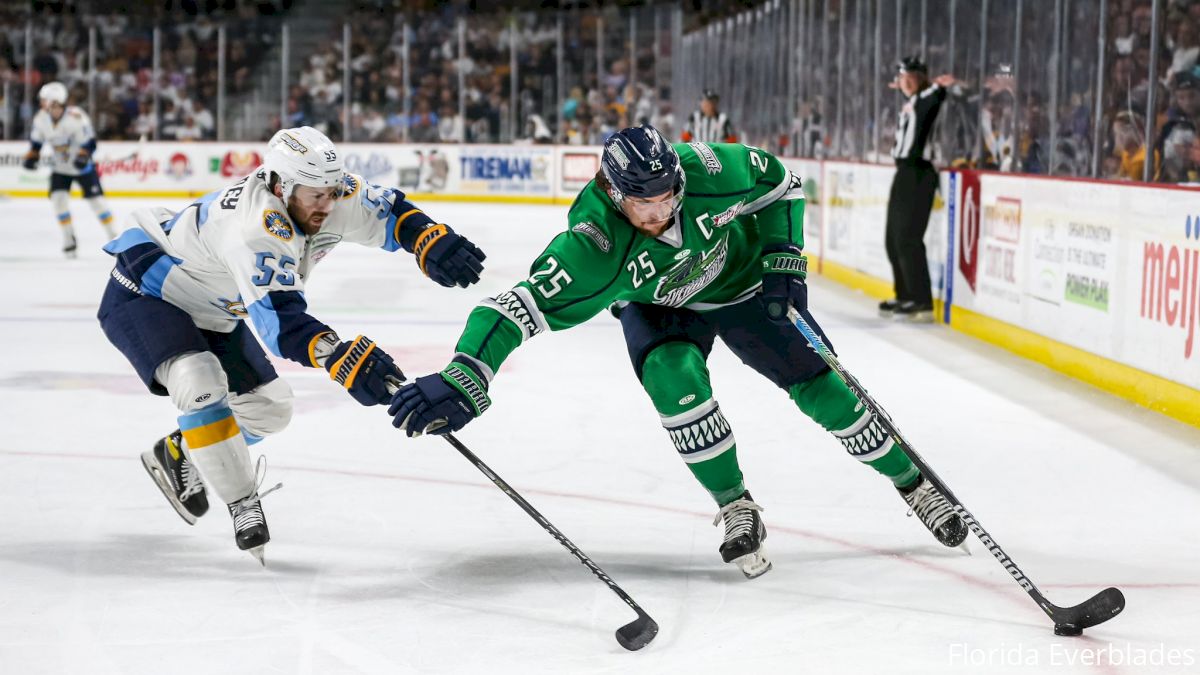 The Florida Everblades are two wins away from their first Kelly Cup championship in a decade.
And they may get a chance to win it at home.
Florida has taken a commanding two-games-to-none series lead over the Toledo Walleye with a 3-1 win in Game 2 at the Huntington Center on Saturday night. Florida won both away games, shocking the winners of the Brabham Cup, earned by being the ECHL's best regular season team.
Playoff hockey had been somewhat smooth sailing for the Walleye of late–they needed just nine games to get through the last two rounds–but they seem to have run into a hungry juggernaut in the Everblades, who retain a battle-hardened group with postseason experience.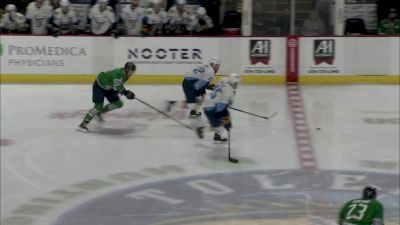 Ironically enough, with much of the focus on the core group from the past several years of coming up short in the playoffs, it was a first-year Florida player, Dylan Vander Esch, who made the biggest impact in Game 2.
A SUNY-Potsdam grad who was fighting for his career in the A-level Southern Professional Hockey League in his most recent professional season, the 27-year-old San Jose-native led the way with an assist and a goal, including the eventual short-handed game-winner at the 12:19 mark of the first period.
Levko Koper, whose breakout pass sprung Alex Aleardi for the game-winning goal on Friday, opened the scoring for Florida, and was followed by Vander Esch lighting the lamp to make it a 2-0 game. Zach Solow upped Florida's advantage to 3-0, beating Walleye netminder Billy Christopolous on the power play with 4:08 remaining in the second period to take an insurmountable lead.
Ultimately, it was. Marcus Vela snapped Cam Johnson's shutout streak of over 90 minutes when he got Toledo to within 3-1 at the 8:55 mark of the final frame, but the result was never truly in doubt. With Christopolous on the bench late for an extra attacker, the Walleye never managed to get a shot on goal on Johnson, who finished with 29 saves on the night.
The Everblades now hold a 2-0 lead in the best-of-seven series, which shifts to Hertz Arena in Estero, Florida, for the next three games. Game 3 will be played on Wednesday, June 8 at 7:30 p.m. ET, while Game 4 and Game 5 will go back-to-back on Friday, June 10 at 7:30 p.m. and Saturday, June 11 at 7:00 p.m.
Florida would need to win just two of those games to win their second Kelly Cup, and first since 2012, which they captured at home with a dramatic Game 5 victory in overtime over the now-defunct Las Vegas Wranglers, finishing up that run with a perfect 11-0 record in Estero.