NCHC
Minnesota State Falls Short In NCAA Hockey Final
Minnesota State Falls Short In NCAA Hockey Final
Although the program didn't reach its ultimate goal, the past two seasons have changed the reputation of coach Mike Hastings and his Mavericks.
Apr 11, 2022
by Tim Rappleye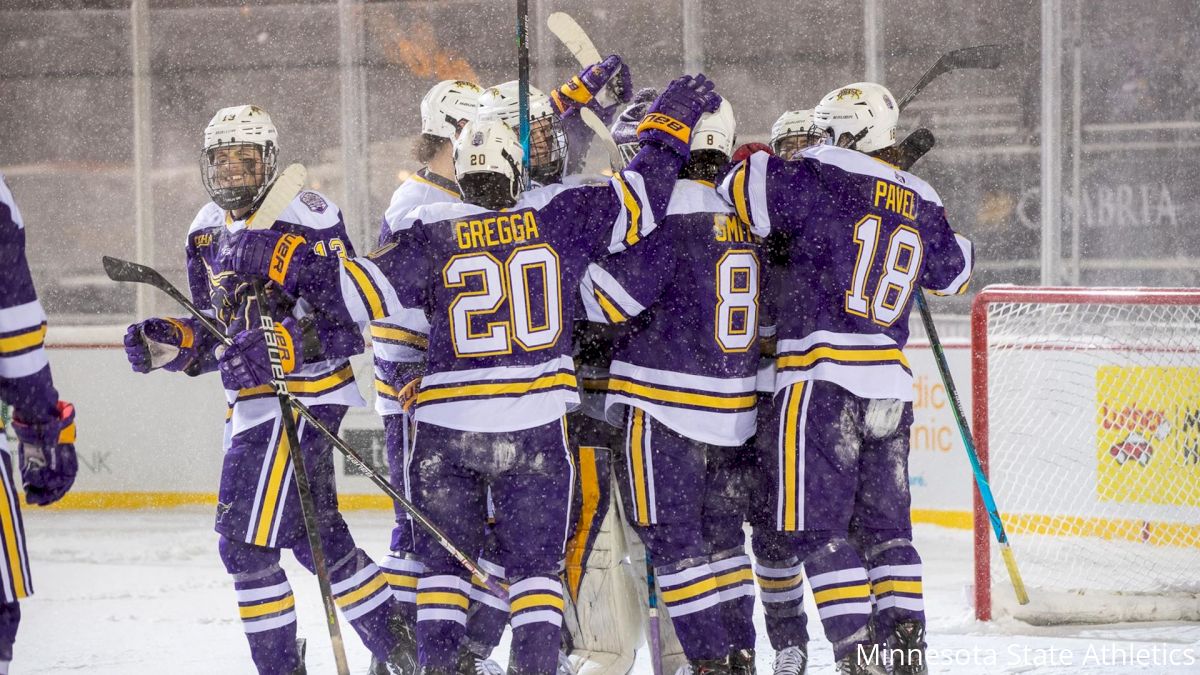 After a season of unprecedented team and individual success, one that brought the Minnesota State Mavericks within 20 minutes of their first national title, the bubble burst Saturday night in Boston. The Denver Pioneers won their 9th NCAA title Saturday night by scoring five unanswered goals in a stunning 5-1 comeback victory.
For only the second time in their 37-win season, the Mavericks blew a lead, as the Pioneers punctured goaltender Dryden McKay's aura of invincibility with three goals, sending the Hobey Baker Award winner home to Mankato with his fifth loss of the season.
"I gave up a bad rebound on the first one, and they capitalized," said McKay, a senior who has not announced if he will take advantage of his final year of NCAA eligibility. "It would have been nice to make a few more saves to keep it at one or two, but it just didn't happen."
MSU Coach Mike Hastings congratulated Denver on their title, and lamented that his club could not play a full 60 minutes.
"We chased the game a bit in the third period," said the national coach of the year.
Thus a season that brought so much pride to southern Minnesota, one that saw the Mavericks capture a league regular season and playoff title, and an NCAA regional championship, ended in sadness around midnight Saturday in Boston. It was too early to reflect on their magnificent campaign, as players with wet hair and red eyes hauled their gear out of the biggest stage in their sport. Their glorious campaign had ended in the most painful way possible--a period shy of immortality.
The program will lose a half-dozen seniors, and there are indications that underclassmen Nathan Smith and Jake Livingstone, their best forward and defenseman, will sign pro contracts. It will be a mountain of a job for assistants Todd Knott and Paul Kirtland to fill those gaping holes. A speedy return to the mountaintop is hardly guaranteed.
But regardless of their immediate future, the past two seasons have changed the reputation of Hastings and his Mavericks: from post-season chokers to NCAA tournament monsters. They enjoyed back-to back trips to the Frozen Fours, while amassing five tournament wins, the most of any school over that span.
For a fledgling league eager to leave its mark on the sport, the CCHA will always remember this season as the Year of the Maverick.