ECHL
ECHL Awards Primer: Bennett, Graber Lead Wide Open MVP Race
ECHL Awards Primer: Bennett, Graber Lead Wide Open MVP Race
The MVP award is likely Will Graber's to lose, but almost every other individual award will be decided in the final weeks of the regular season.
Mar 31, 2022
by Mike Ashmore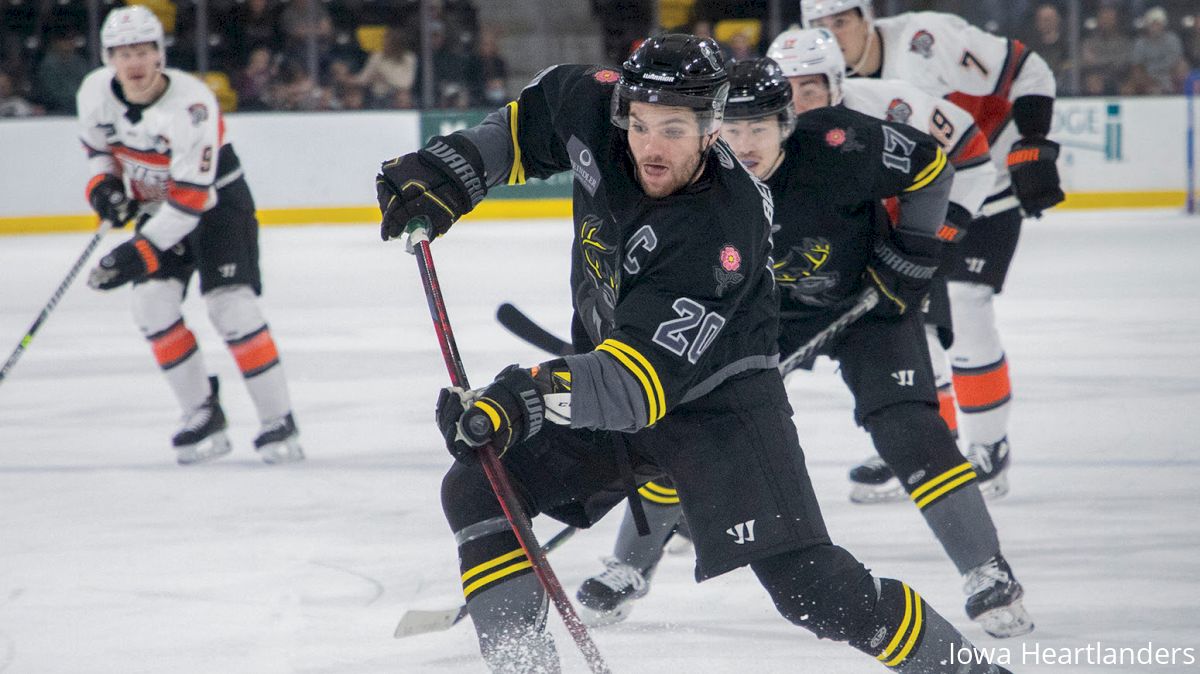 The ECHL's regular season is set to come to a close in the next few weeks, setting the stage for what's set to be one of the most exciting installments of the Kelly Cup Playoffs in a long, long time.
However, it's also been an incredibly entertaining regular season as well, with the league's full slate of teams set to play through for the first time since the 2018-19 campaign. With that said, the annual year-end awards will be as anticipated as ever, so let's take a quick look at how those might shape out when the last games are played on April 17.
Most Valuable Player
Potential Finalists:
Kris Bennett (Iowa)
Patrick Watling (Wheeling)
Will Graber (Fort Wayne)
T.J. Hensick (Toledo)
Charles-Edouard D'Astous (Utah)
While there are some other outside candidates, this is likely the list MVP honors will be chosen from, with each player making a case for the award. Graber is the favorite as he's already all but secured the ECHL's Leading Scorer Award with 77 points in just 50 games. That gives him an eight-point cushion over Hensick, perhaps a sentimental pick who has put together a nice year with 69 points in his first 57 contests—in what he says will be his last professional season.
Bennett, a first-year pro, makes a very interesting case for the award—as does teammate Ryan Kuffner—given what he's done in a shorter time frame. Bennett has posted an incredible 33-31—64 line in just 41 games, with a 1.56 points per game mark second only to Kuffner among players with 12 or more games played this year. That case is likely contingent on the Heartlanders rallying for a playoff spot. The same scenario in which Patrick Watling would be considered.
Wheeling forward Watling, the league's second-leading scorer, has scored 70 points in just 47 games this year after missing time due to several AHL call-ups—the first of his career since the 2014-15 season. As for D'Astous, he's all but locked up the league's Defenseman of the Year honors. Even with 24 goals in 48 games played from the back end, he's unlikely to receive serious consideration unless the glut of forwards at the top essentially cancel each other out in voting.
John Brophy Award (Coach of the Year)
Potential Finalists:
Dan Watson (Toledo)
Kirk MacDonald (Reading)
Jeff Pyle (Atlanta)
Kyle Wellwood (Newfoundland)
Gerry Fleming (Iowa)
Ben Boudreau (Fort Wayne)
Coach of the year awards can be a bit of a crapshoot. While the majority of the candidates here are leading the league's top teams in the standings, the honors can often tend to go to a team more towards the middle of the pack with unique circumstances that have still done an exemplary job despite not having a playoff spot locked down.
Heartlanders bench boss Gerry Fleming is a perfect candidate in that category—after expected early season struggles with an expansion team, he got things turned around towards the second half of the year. Now, the franchise is making a late push to earn a berth in the Kelly Cup Playoffs in their inaugural campaign.
As for the others? You'd have to imagine Watson would be the leader in the clubhouse, having been at the helm of the team that has been on top of the league standings and was the first to secure their postseason spot this season.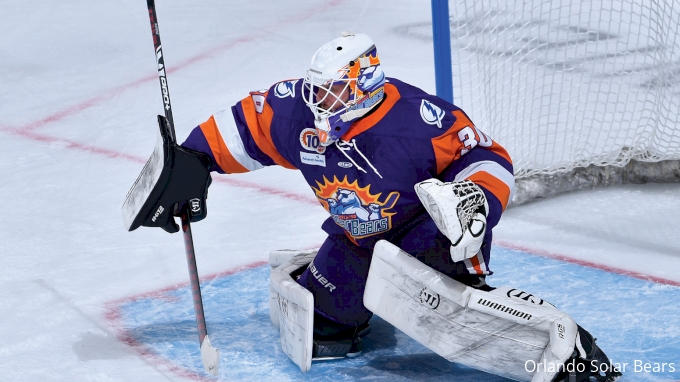 Goaltender Of The Year
Potential Finalists:
Brad Barone (Orlando)
Tyler Parks (Atlanta)
Keith Petruzzelli (Newfoundland)
Francois Brassard (Jacksonville)
Trent Miner (Utah)
This is another award that isn't as cut and dry as league officials may like, as there's no single netminder that has run away with the award this year.
Barone is the favorite, perhaps, and makes for a good story as well. A journeyman netminder, he's taken the reins over multiple AHL/NHL contracted goalies throughout the year and is third in the league with a .921 save percentage despite having played 44 games. He's second in the league with 22 wins, and has Orlando clinging to the fourth and final playoff spot in the South.
Making the case more challenging for the rest of the pack is that none of them have played over 25 games in net this year. For example, Parks has a .931 save percentage in 23 games, while Petruzzelli has a .924 over 24 contests. The league may elect to put the crown on one of its younger players.
Parks, who's had a similarly circuitous path to the Gladiators net, would also be a good story if he should win. Given the significantly larger sample size, Barone will likely edge him out.
Rookie Of The Year
Potential Finalists:
Kris Bennett (Iowa)
Jack Doremus (Tulsa)
Keith Petruzzelli (Newfoundland)
Orrin Centazzo (Newfoundland)
Logan Lambdin (Kalamazoo)
It will almost surely be Bennett, who is tied for eighth in overall league-scoring and is first in goals despite being a first-year pro out of the University level. Petruzzelli will probably make a run at it as well, but with the smaller sample size in his season, it would be surprising to see anyone other than the Iowa standout bring the trophy home.
Defenseman Of The Year
Potential Finalists:
Charles-Edouard D'Astous (Utah)
Connor Corcoran (Fort Wayne)
Josh Maniscalco (Wheeling)
Ben Finkelstein (Newfoundland)
Marcus Crawford (Kansas City)
Dominic Cormier (Reading)
Currently on an AHL call-up with the Colorado Eagles, D'Astous is nearly a shoo-in for the award with the season he's put up. He joins Newfoundland's Finkelstein as one of the just two blueliners to average over a point-per-game with more than 25 contests under their belts.
While Finkelstein will earn consideration with a stunning 10-37—47 line in just 28 games, D'Astous leads all ECHL defensemen with 24 goals—just as impressive, 15 of them have come at even-strength. D'Astous is also tied for eighth with a +19 plus/minus rating, numbers which have separated him from the rest of the pack this year.