2022 Tulsa Oilers vs Allen Americans
ECHL Playoff Primer: Toledo Clinches, Contenders Fight On
ECHL Playoff Primer: Toledo Clinches, Contenders Fight On
Toledo is the only ECHL team to have secured a playoff spot, which leaves a lot of important hockey left to play.
Mar 29, 2022
by Mike Ashmore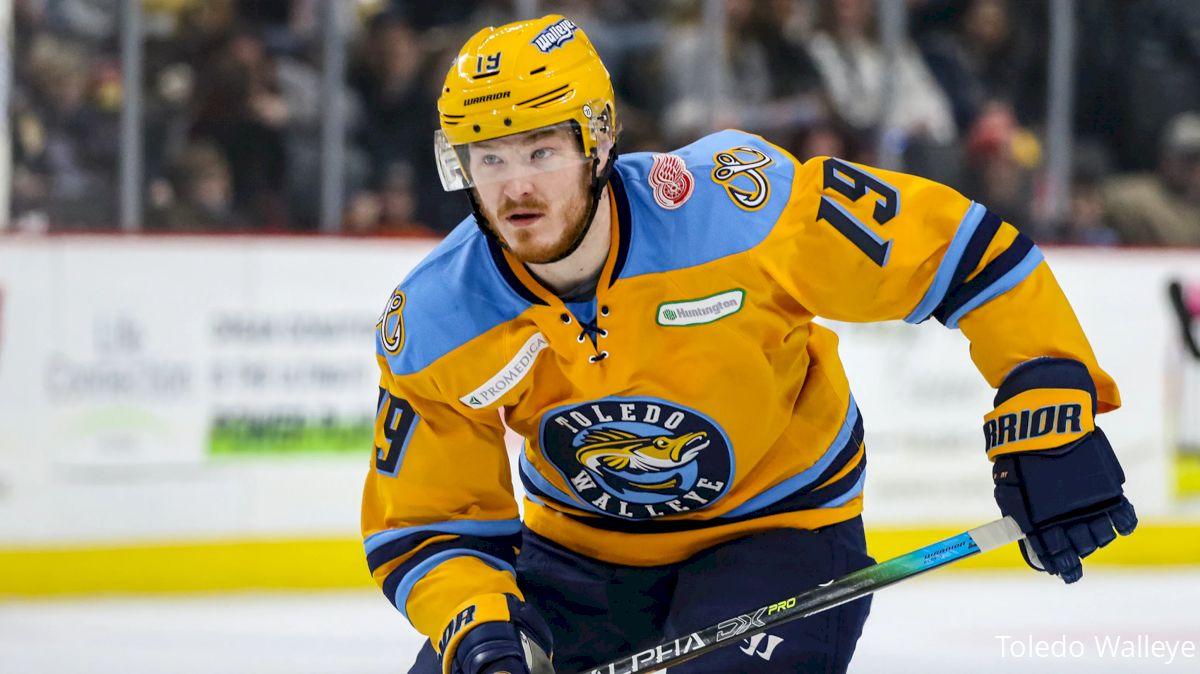 FloHockey's weekly ECHL playoff primer continues, keeping track of all the key races in each of the four divisions. Getting you ready for the games ahead this upcoming week—as seen exclusively on FloHockey—that will affect the race to get into the Kelly Cup Playoffs.
A reminder that after the league's late-January announcement, standings for advancement to the postseason are determined by points percentage.
Only one team, the Toledo Walleye, has officially claimed a playoff berth. The regular season ends on April 17.
EASTERN CONFERENCE
NORTH DIVISION
Currently In:
Reading (.672)
Newfoundland (.647)
Worcester (.525)
Maine (.508)
Currently Out:
Trois-Rivieres (.500)
Adirondack (.434)
Quick Take:
The only change in any of the divisions in's and out's from last week to this is in the North, where Maine has now claimed the fourth playoff spot, while Trois-Rivieres is on the outside looking in. Reading and Newfoundland have all but claimed their spots, so the race is really on for the final two. Trois-Rivieres may be the team to keep an eye on, as they've got four games in hand on the teams around them.
Key Games:
The Lions five-game homestand this week from March 29-April 3. Trois-Rivieres has a very compact schedule to make up some of the games that got rescheduled earlier this season, and now has a huge advantage with a big stretch on home ice down the stretch. They host division opponents, with Maine and Adirondack once each and Reading visiting for three, with this week likely dictating whether they make it or not.
SOUTH DIVISION
Currently In:
Atlanta (.656)
Florida (.635)
Jacksonville (.615)
Orlando (.532)
Currently Out:
Greenville (.516)
Norfolk (.402)
South Carolina (.391)
Quick Take:
Much like the North, the top spots in the South are all but decided, although it's the top three in this instance. Orlando and Greenville will battle it out over the last three weeks for the fourth and final spot, with the Swamp Rabbits having two games in hand over Orlando to accumulate more points.
Key Games:
Greenville's 3-in-3 with Atlanta from April 1-3. While Orlando has a lighter schedule against cellar-dwelling South Carolina, the Swamp Rabbits have a much more difficult task of playing three games in three nights against the likely South Division champs. The first two games are at home, while the finale takes place in Atlanta on Sunday afternoon.
WESTERN CONFERENCE
CENTRAL DIVISION
Currently In:
x – Toledo (.702)
Fort Wayne (.621)
Cincinnati (.548)
Wheeling (.540)
Currently Out:
Kalamazoo (.524)
Iowa (.500)
Indy (.476)
Quick Take:
The Walleye became the first ECHL team to clinch a playoff spot this past week, and are likely on their way to a Central Division title. With the Komets firmly in second place, the playoff race is likely between four teams for the final two spots, with the Cyclones and Nailers currently holding them. Every team in the division has played 62 games, with the exception of Cincinnati, who's currently at 63, meaning the rest of the schedule for each contending team is more of a factor than anything else.
Key Games:
Iowa's road between March 30-April 3. The Heartlanders again have a critical opportunity to dictate their fate; they play division opponents four times this week, including three teams that are ahead of them (Kalamazoo, Cincinnati 2x) in the first three, providing them with an opportunity to not only gain points percentage, but take it away from the teams they're chasing.
MOUNTAIN DIVISION
Currently In:
Utah (.602)
Rapid City (.587)
Idaho (.555)
Allen (.525)
Currently Out:
Tulsa (.523)
Kansas City (.492)
Wichita (.452)
Quick Take:
This is the most "up for grabs" division in the league when it comes down to playoff spots, as any of the seven teams could still find themselves in or out when the regular season comes to a close. Wichita would need to put together an incredible run to get it done, and Utah would need to completely fall apart to not get in, but…stranger things have happened.
Key Games:
Tulsa @ Allen, April 3. Each team's got a few games between now and then, but…looking at the standings right now, that's simply a huge game in determining who gets that fourth and final spot in the Mountain.