2022 Iowa Heartlanders vs Kalamazoo Wings
ECHL Playoff Primer: Americans, Heartlanders Fight For Playoffs
ECHL Playoff Primer: Americans, Heartlanders Fight For Playoffs
As the ECHL season comes to a close, only a handful of teams have solidified the top playoff spots and many more are are still fighting for the postseason.
Mar 16, 2022
by Mike Ashmore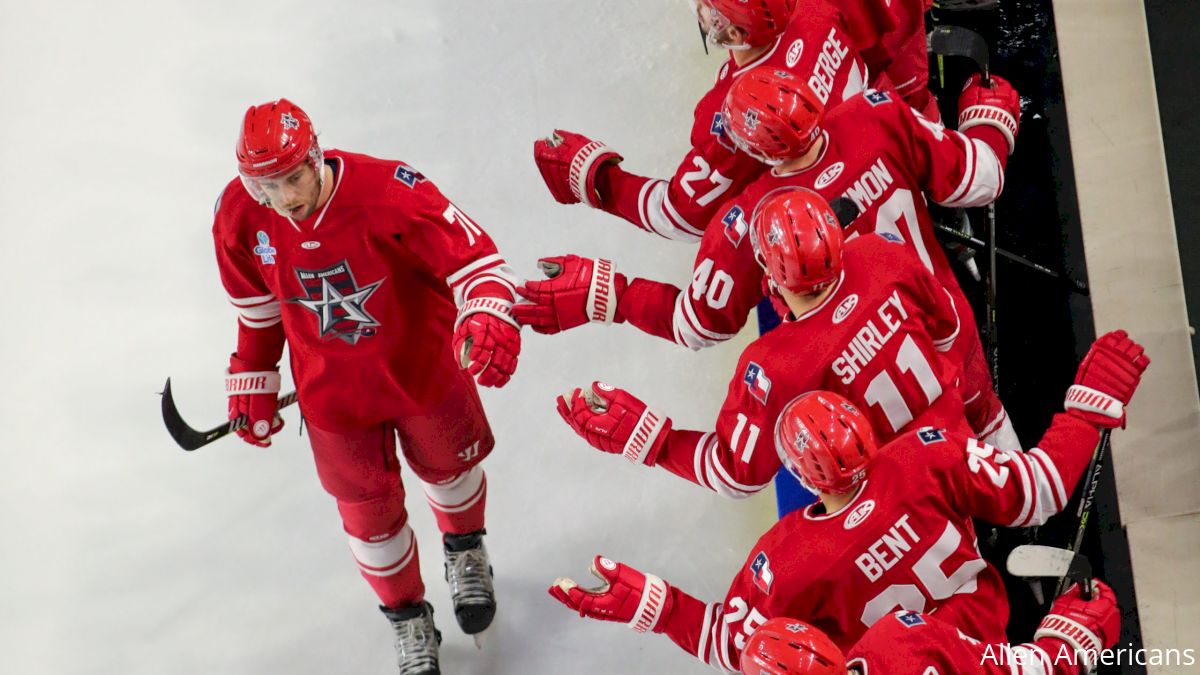 Introducing a new, weekly feature as part of FloHockey's coverage of the ECHL, we're bringing you a playoff primer to help you better understand the postseason races in each division as the regular season winds down.
That's a regular season that you can see exclusively on the FloHockey streaming platform, of course.
First, understanding the format for the Kelly Cup Playoffs is important. Back in January, the ECHL announced that playoff spots will be based on points percentage at the conclusion of the regular season in the event teams do not complete all regularly scheduled games.
Even with the league likely past the string of COVID-related postponements that plagued it earlier this year, not all teams will play their full allotment of games. Western Conference teams are likely to play all 72, but some in the Eastern Conference will not, leading to the necessary points percentage formula.
Based on final points percentage, the division semifinals in each division will see the first-place team meet the fourth-place finisher and the second-place team take on the third-place team. The two winners in each division will meet in the division finals, with those winners advancing to the conference finals. Then the Eastern Conference champion will meet the Western Conference champion in the 2022 Kelly Cup Finals.
Got it? Good.
Now let's take a look at each division's respective playoff situations, as well as look ahead to which games to watch on FloHockey that will affect those races this upcoming week.
EASTERN CONFERENCE
NORTH DIVISION
Currently In:
Reading Royals (.692 points percentage)
Newfoundland Growlers (.657)
Trois-Rivieres Lions (.520)
Worcester Railers (.519)
Currently Out:
Maine Mariners (.500)
Adirondack Thunder (.444)
Quick Take:
The North Division is one worth watching, with every team still realistically in the playoff hunt. Both the Royals and Growlers have, for all intents and purposes, locked up berths in the Kelly Cup Playoffs, so the real intrigue lies in spots three through six. Were this done fully by points, the Lions would be in fifth place in the division and currently out of the playoffs.
Key Games:
Worcester at Trois-Rivieres on March 16
Maine at Trois Rivieres on March 18
Of the nine intra-division games to be played this upcoming week, the Lions games against Worcester and Maine on Wednesday and Friday, respectively, are likely the most intriguing when it comes to the final two playoff berths. Trois-Rivieres is just 5-9 against the Mariners this year, while they've split their four contests against the Railers.
SOUTH DIVISION
Currently In:
Atlanta Gladiators (.649)
Florida Everblades (.632)
Jacksonville Icemen (.618)
Orlando Solar Bears (.544)
Currently Out:
Greenville Swamp Rabbits (.491)
Norfolk Admirals (.409)
South Carolina Stingrays (.368)
Quick Take:
There's been a bit more separation between the haves and have-nots in the South Division, with the top four teams having established themselves for quite some time. That's not to say there isn't still some intrigue here. Greenville is 7-3-0-0 in their last ten games, pushing the Swamp Rabbits to within just nine points of fourth-place Orlando with a month left to play.
Key Games:
Greenville's entire upcoming four-game road trip: @ South Carolina on March 16, @ Norfolk from March 18-20.
The Swamp Rabbits have a significant opportunity to make up even more ground with a four-game stretch against both of the perennial cellar-dwellers in the division. That's eight points available for the taking, while the Solar Bears have a very difficult stretch on the road as well against Atlanta for one game and Florida for two.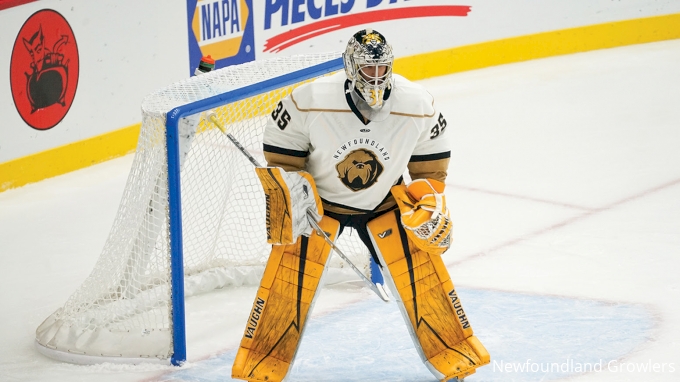 WESTERN CONFERENCE
CENTRAL DIVISION
Currently In:
Toledo Walleye (.700)
Fort Wayne Komets (.589)
Cincinnati Cyclones (.563)
Wheeling Nailers (.555)
Currently Out:
Iowa Heartlanders (.518)
Kalamazoo Wings (.500)
Indy Fuel (.464)
Quick Take:
Another division where, even with just four weeks left to play, every team realistically has a chance to get into the Kelly Cup Playoffs. The path for some is easier than others, of course. Toledo has been the class of the Central, and all but locked up the one seed, while things are a bit more murky below them. The Heartlanders have the best chance to knock out either the Komets, Cyclones or Nailers, using an incredible 9-1-1-0 run in their last ten games to get them to within just two points of Wheeling.
Key Games:
Iowa's two game road-trip to Kalamazoo on March 18-19
The expansion Heartlanders will have a good chance to climb into the fourth spot this week if they're able to come out with at least three points in their back-to-back slate of games against the K-Wings on Friday and Saturday night. Wheeling has two games in hand on them, and Iowa will need every possible point down the stretch to, at minimum, stay even.
MOUNTAIN DIVISION
Currently In:
Utah Grizzlies (.619)
Rapid City Rush (.579)
Idaho Steelheads (.534)
Tulsa Oilers (.518)
Currently Out:
Wichita Thunder (.500)
Allen Americans (.509)
Kansas City Mavericks (.483)
Quick Take:
Well, won't this be fun for the next month? Only the Utah Grizzlies have pretty much locked up a playoff spot, leaving the other six Mountain Division teams to fight it out for the remaining three between now and April 16. By points percentage, Tulsa currently holds the last spot, although by points, they're tied with the Mavericks for the fourth and final playoff berth.
Key Games:
Wichita at Allen on March 16
Tulsa at Allen on March 17
The Americans might be in the best spot to make a move, with a division-low 54 games played this season, they'll have the most opportunities to gain the points they so desperately need. Allen plays 10 of their final 18 games at home, including six of their last eight, and may very well be the team to watch.