ECHL
In Tumultuous Year, ECHL To NHL Pipeline Strong As Ever
In Tumultuous Year, ECHL To NHL Pipeline Strong As Ever
Over 700 ECHL alumni have made their way to the NHL, and that includes 20 debuts so far this season.
Jan 10, 2022
by Mike Ashmore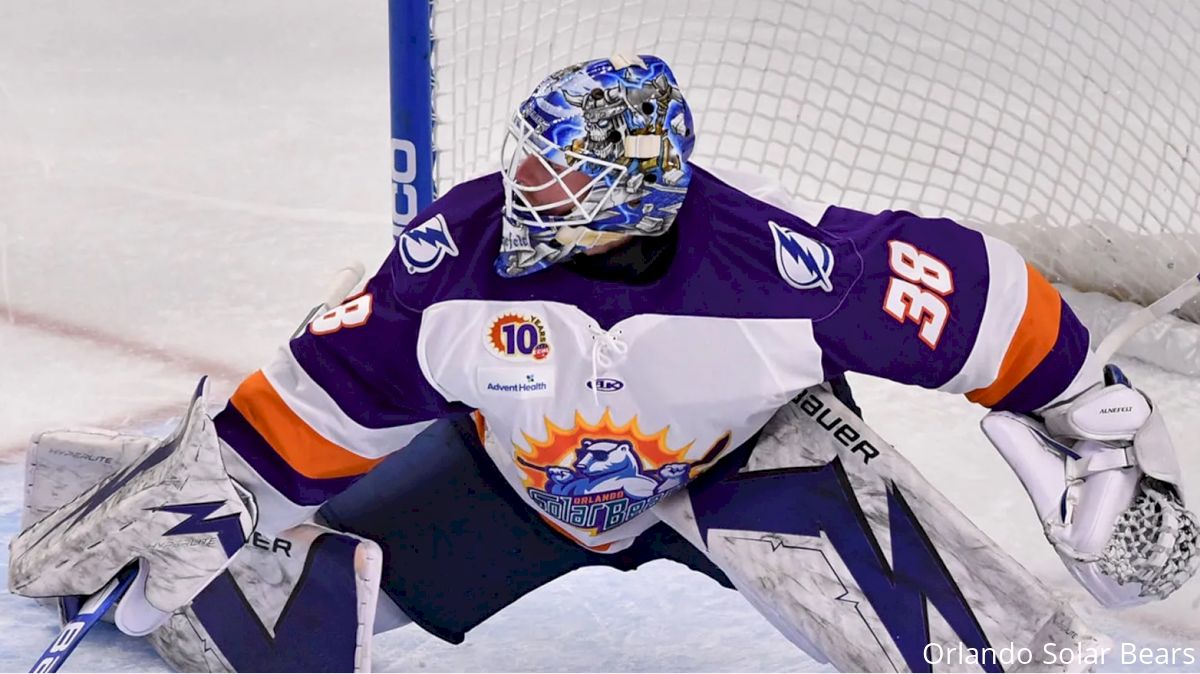 Since its inception in 1988, the ECHL has served as a big part of the pipeline to get players to the next level.
And beyond.
While countless players have gone from the ECHL to the American Hockey League, one of the true legacies of "the Coast" is the over 700-plus alumni they've helped send to the National Hockey League, including over 525 since they changed their focus to become the NHL and AHL's primary development league back in 2002-03.
Given the unique circumstances at both of the game's top levels this year, those debuts have been coming fast and furious lately. Twenty former ECHL players have debuted in the NHL so far this season, as well as a whopping eight since December 28. This includes two players, Cameron Hillis and Hugo Alnefelt, who played in the league earlier this season, meaning you were able to watch them exclusively on FloHockey prior to them hitting the big time.
"We pride ourselves in being a developmental league, and it's really being showcased right now," ECHL commissioner Ryan Crelin told FloHockey in a story that ran earlier this week.
"Again, I'm not certain this is the way we would have scripted it, but it's really come to the forefront here. That's who we are in hockey's development landscape."
Here's a quick look at each of those players who've come through the ECHL to reach the National Hockey League thus far this season.
Max Willman
NHL Debut: October 15, Philadelphia Flyers
ECHL Stats: 2019-20 Reading Royals; 20 games played, 9 goals-16 assists—25 points
Mason Geertsen
NHL Debut: October 19, New Jersey Devils
ECHL Stats: 2015-16 Fort Wayne Komets, 2016-17 Colorado Eagles; 30 GP, 1 G-8 A—9 PTS
Tommy Novak
NHL Debut: October 19, Nashville Predators
ECHL Stats: 2020-21 Florida Everblades; 3 GP, 1 G-2 A—3 PTS
Dysin Mayo
NHL Debut: October 21, Arizona Coyotes
ECHL Stats: 2016-17 Rapid City Rush; 25 GP, 1 G-15 A—16 GPTS
Connor Ingram
NHL Debut: October 24, Nashville Predators
ECHL Stats: 2017-18 Adirondack Thunder, 2018-19 Orlando Solar Bears; 16 games played, 10 wins-2 losses-1 overtime losses
Daniil Miromanov
NHL Debut: October 24, Vegas Golden Knights
ECHL Stats: 2018-19 Manchester Monarchs; 49 GP, 13 G-27 A—40 PTS
Michael Pezzetta
NHL Debut: November 2, Montreal Canadiens
ECHL Stats: 2018-19 Maine Mariners; 3 GP, 0 G-0 A—0 PTS
Zach Fucale
NHL Debut: November 11, Washington Capitals
ECHL Stats: 2016-17 and 2017-18 Brampton Beast, 2018-19 Fort Wayne Komets, 2019-20 Orlando Solar Bears, 2020-21 South Carolina Stingrays; 116 GP, 61W-33L-11OTL
Justin Danforth
NHL Debut: November 15, Columbus Blue Jackets
ECHL Stats: 2016-17 Reading Royals, 2017-18 Cincinnati Cyclones; 47 GP, 29 G-33 A—62 PTS
Ben Jones
NHL Debut: November 20, Vegas Golden Knights
ECHL Stats: 2019-20 Fort Wayne Komets; 8 GP, 1 G-4 A —5 PTS
Kristians Rubins
NHL Debut: December 7, Toronto Maple Leafs
ECHL Stats: 2018-19 Newfoundland Growlers; 56 GP, 2 G-16 A—18 PTS
Adam Huska
NHL Debut: December 8, New York Rangers
ECHL Stats: 2019-20 Maine Mariners; 3 GP, 1W-2L-0OTL
Sean Day
NHL Debut: December 28, Tampa Bay Lightning
ECHL Stats: 2018-19 and 2019-20 Maine Mariners; 55 GP, 9 G-26A—35 PTS
Ethan Prow
NHL Debut: December 29, Buffalo Sabres
ECHL Stats: 2016-17 and 2017-18 Wheeling Nailers; 4 GP, 0 G-2 A—2 PTS
Brandon Baddock
NHL Debut: December 30, Montreal Canadiens
ECHL Stats: 2016-17 Adirondack Thunder; 21 GP, 0 G-4 A—4 PTS
Hugo Alnefelt
NHL Debut: December 30, Tampa Bay Lightning
ECHL Stats: 2021-22 Orlando Solar Bears; 2 GP, 0W-2L-0OTL
Felix Sandstrom
NHL Debut: December 30, Philadelphia Flyers
ECHL Stats: 2019-20 Reading Royals; 25 GP, 13W-11L-1OTL
Cameron Hillis
NHL Debut: January 1, Montreal Canadiens
ECHL Stats: 2021-22 Trois Rivieres Lions; 6 GP, 0 G-3 A—3 PTS
Zach Sawchenko
NHL Debut: January 2, San Jose Sharks
ECHL Stats: 2019-20 and 2020-21 Allen Americans; 20 GP, 14W-3L-3OTL
Bryce Kindopp
NHL Debut: January 5, Anaheim Ducks
ECHL Stats: 2020-21 Tulsa Oilers; 14 GP, 2 G-2 A—4 PTS