2021 Kelly Cup Finals
Komets Look To Close Out The 2021 Kelly Cup Finals
Komets Look To Close Out The 2021 Kelly Cup Finals
It has been a back-and-forth series, shortened to five games because of COVID-19.
Jul 2, 2021
by Jason Guarente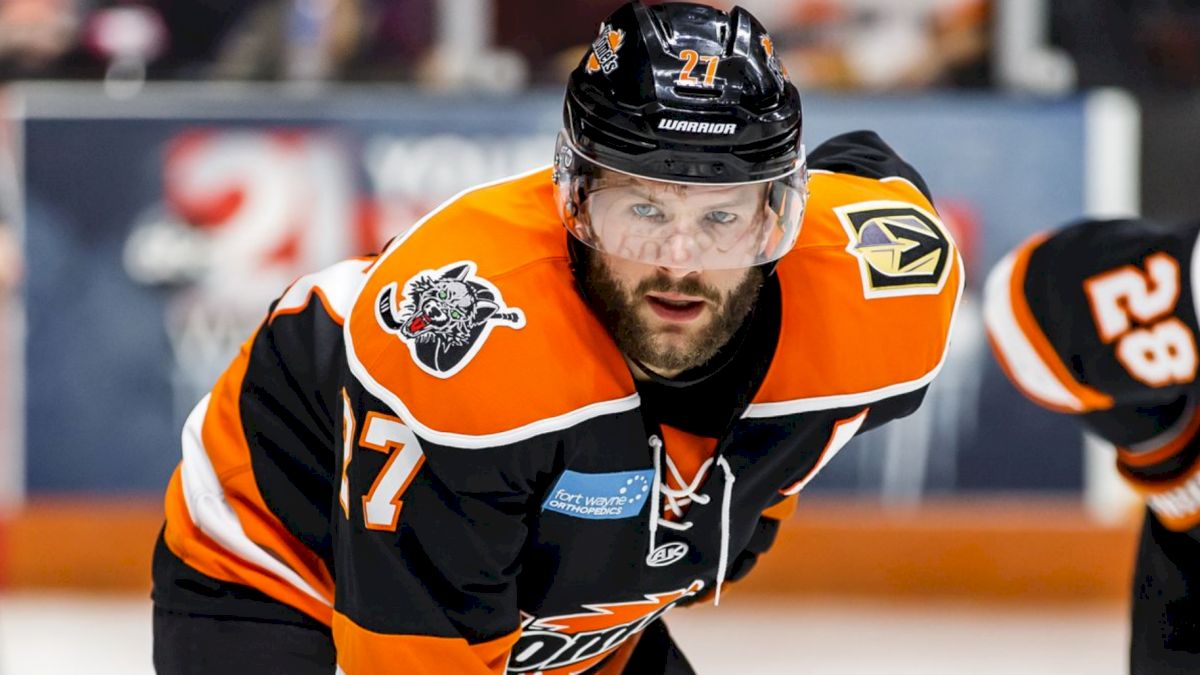 A season that almost never happened, that started two months later than everyone else, has Fort Wayne Komets on the brink of winning the 2021 ECHL Kelly Cup. The Komets, one of the most storied franchises in minor league hockey, can clinch their first ECHL championship tonight with another win, as they lead the South Carolina Stingrays 2-1 in the best-of-5 series.
It has been a back-and-forth series, shortened to five games because of COVID-19. Fort Wayne opened by knocking off South Carolina 7-2 on the road last Friday. Brandon Hawkins put on a show, scoring a hat trick by the time Game 1 had concluded. Fort Wayne showed they came ready to play, extended the score to 7-1 before a final response goal from the Stingrays' Gottlieb in the third period.
The Stingrays responded two nights later by putting home four goals in the second period of a 4-2 victory. Max Novak and Cole Ully each had a goal and two assists. The three goals in a span of 56 seconds set a Kelly Cup Finals record for the quickest three goals by both teams. Six combined goals in the second period are tied for the third-most in a single period in Finals history.
Both teams came ready to play again on Wednesday, but Shawn Szydlowski helping to put Fort Wayne ahead by tallying two goals and an assist in their 6-4 Game 3 victory. They were the first two goals of the postseason for the forward, who has played eight seasons with the Komets. Dylan Ferguson made another impressive showing with 45 saves, including all 20 shots South Carolina put on the net in the second period of Game 3.
If South Carolina can fight off elimination, a decisive Game 5 will be played at Memorial Coliseum on Saturday. The Stingrays have won three Kelly Cups with the most recent coming in 2009. Interestingly, Fort Wayne was not one of the thirteen teams that began play on Dec. 11, 2020, with roughly half the league choosing to opt-out because of the pandemic. The Komets were the only team to opt-in and begin their season late. They played their opener in February and squeezed 51 games into a condensed schedule and went on to place third in the Western Conference. Fort Wayne has been chasing this title since it joined the ECHL in 2012-13. Fort Wayne will look to claim the 2021 Kelly Cup title in Game 4 of the series on Friday at 8:00 p.m. ET at the Memorial Coliseum in Fort Wayne, IN.