ECHL
Philip Beaulieu's Return Fills Americans' Defensive Depth In ECHL Finals
Philip Beaulieu's Return Fills Americans' Defensive Depth In ECHL Finals
The recent return of defenseman Philip Beaulieu gives the Americans an extra advantage as the series continues.
Jun 22, 2021
by Jacob Messing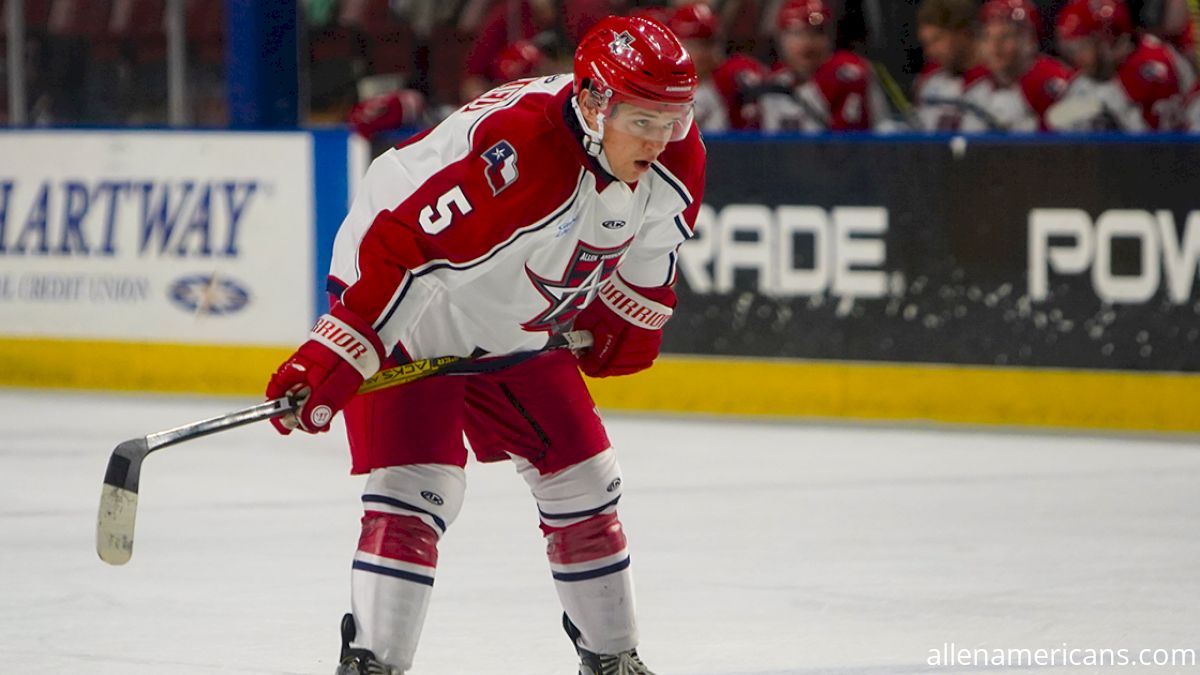 The No. 1-seeded Allen Americans and No. 3-seeded Fort Wayne Komets are tied one game apiece in the ECHL's Western Conference Finals, but the recent return of defenseman Philip Beaulieu gives the Americans an extra advantage as the series continues.
Beaulieu, 25, spent four seasons with the WCHA's Northern Michigan Wildcats, honing his all-around play while establishing himself as one of the NCAA's top offensive defensemen. He led all defensemen with 42 points as a sophomore and continued to push the offense, finishing his collegiate career with 26 goals and 118 points in 157 games.
His NCAA showing earned him a contract with the AHL's Iowa Wild for the 2020-21 season, just one step from the NHL. But the ongoing coronavirus pandemic continued to push back the tentative start date for the AHL, leaving players including Beaulieu in limbo for the 2020-21 season.
The Wild made the choice to send Beaulieu to the ECHL, giving him the opportunity to skate regularly and even add some more confidence before making the jump to the next level.
A promising season, coupled with injuries, saw the Wild make the difficult choice to leave Beaulieu in the ECHL even when the Wild's AHL season kicked off.
Despite his aforementioned injuries that limited him to just 41 games, Beaulieu continued to impress. In those 41 games, he tallied five goals and 23 points. His offensive tenacity saw him still earn a spot in the top-25 in defensive scoring while playing in up to 30 fewer games than some of his counterparts.
Activated from injured reserve two weeks ago, Beaulieu was able to draw back into the lineup in time for the Americans' conference finals series with Fort Wayne.
In his two games since his return, Beaulieu has yet to reach the scoresheet, but he's brought a stabling presence to the backend and provides the team the chance to re-sort its defensive depth and prepare its pairings to coach Steve Martinson's liking.
Defensive depth is what has carried the Americans through back-to-back contending seasons after a last-place finish in 2018-19.
Teammates Les Lancaster and Matt Register finished first and second in ECHL defensive scoring this season, respectively. An unmatched ability to push the play from the blue line while simultaneously playing reserved defensive hockey is what helped the Americans finish with the most wins in the league this season.
live, right here on FloHockey.
---
Have a question or a comment for Jacob Messing? You can find him on Twitter @Jacob_Messing.