ECHL
Coast To Coast: Expansion Across The ECHL, AHL & NHL
Coast To Coast: Expansion Across The ECHL, AHL & NHL
Despite a difficult year because of the COVID-19 pandemic, professional hockey continues to expand in the U.S. in the ECHL, AHL, and NHL.
Jun 3, 2021
by Jacob Messing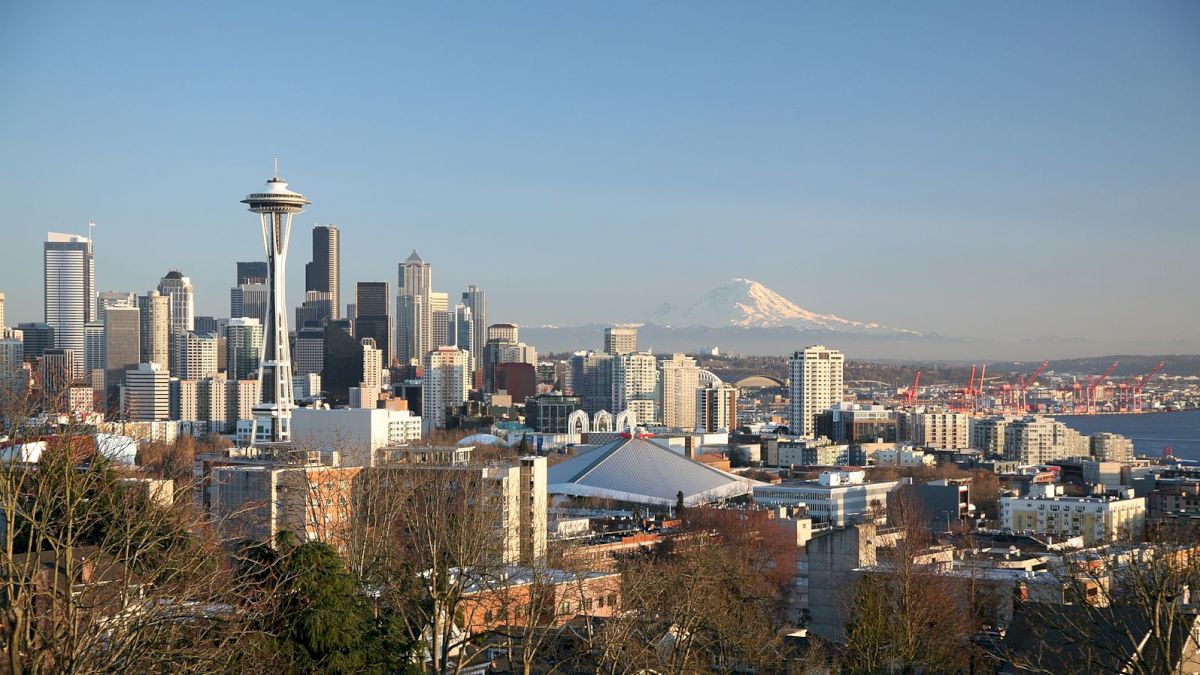 Coast To Coast is FloHockey's monthly, cohesive news on North American hockey and live-streaming partnerships.
Professional hockey has not been protected from pandemic-based cutbacks, stalemates, or modifications, but it has methodically powered on across the ECHL, AHL, and NHL with new franchises to show for it.
Franchise relocation is a bit more commonplace in the ECHL and AHL relative to its parent league, which last saw such a change occur a decade ago with the Atlanta Thrashers relocating to Canada to recreate the former Winnipeg Jets.
But expansion is a different animal. Starting from the ground up requires investors, an audience, a city, players, and much more.
Still, the strength and interest in professional hockey have been evident across all three professional North American leagues and are causing a wave of growth.
ECHL Enhancement
In 1988, the East Coast Hockey League was formed from five teams coming out of the defunct Atlantic Coast Hockey League and All-American Hockey League. Fast-forward to 2020-21 and the long-form of the acronym was dropped due to growth beyond the East Coast, making way for the ECHL that exists today.
Despite voluntary suspensions in 2020-21 for 12 teams due to pandemic concerns, the league should return to normalcy in 2021-22 — plus the addition of Coralville and Trois-Rivières of Iowa and Quebec, respectively.
Coralville's team recently announced themselves as the Iowa Heartlanders and is expected to formally announce its affiliations until July. The Iowa Wild of the AHL already hold an affiliation with the NHL's Minnesota Wild, add in the locale and recent relocations to make shorter trips for call-ups between the three leagues and evidence leans toward Minnesota.
The Heartland is our home, and we are its people. The name evokes what we are all about, redefining what it means to lead with heart in the rink and community.

Iowa Heartlanders.https://t.co/sLAZE0wp2P

🎤⬇️ pic.twitter.com/NMreucGINx

— Iowa Heartlanders (@GoHeartlanders) May 20, 2021
Across the border, Trois-Rivières of Quebec, Canada, will also join the ECHL this fall. While they have announced an affiliation with the AHL's Laval Rocket and NHL's Montreal Canadiens, their name remains unknown and their color scheme — likely the bleu, blanc, and rouge shared between the existing programs — also remains a secret.
Should pandemic concerns dwindle, the ECHL is set for a 27-team league in 2021-22. But expansion won't stop there. Savannah, Georgia, is already planning its inaugural season after a confirmed expansion bid to start play in 2022-23.
AHL Allocation
In keeping with the even flow of feeding teams, there is hope of equal balance among the three leagues; cue Palm Springs. With the NHL's 32nd team, the Seattle Kraken, set for its expansion draft this summer to join the NHL in 2021-22, Palm Springs was announced as the 31st AHL program.
The newest AHL team of Palm Springs, California, is set to officially join the league in 2022-23 and will be the affiliate for Seattle.
When the puck drops in 2022-23 the AHL will be a 32-team league equal to the NHL with the expectation of 32 affiliation agreements allowing the NHL and AHL to feed each other prospects and conditioning stints.
The 2020-21 AHL regular season is in the books and with the league's prior decision of leaving any 2021 postseason play up to individual divisions, only the Pacific Division opted for a playoff format.
The division's bottom four teams faced off in a single-elimination play-in series format, followed by two best-of-three series. The format eventually saw the Bakersfield Condors crowned as the 2021 champions, defeating the Henderson Silver Knights in their inaugural season.
The Silver Knights, aptly affiliated with the NHL's Vegas Golden Knights, went 25-13-0-1 in their inaugural season as the Pacific Division regular-season champions.
Both Knights teams have rewritten what it means to be an expansion team in professional hockey. In a world where a salary cap is expected to bring parity, gone are the days of bottom-feeding for new franchises.
This parity will be put to the test when the NHL's Seattle Kraken have their expansion draft this summer.
NHL Newbie
On Wednesday night, the Seattle Kraken saw the NHL's Draft Lottery land in their favor, when they won the No. 2 overall selection in this summer's coming entry draft. Seattle will certainly be facing high expectations after the Vegas Golden Knights rode their way to the Stanley Cup Final in their inaugural season of 2017-18.
Calm, cool and collected. 😎

A look at GM @RonFrancis10 the moment we got pick number two → https://t.co/0FKtUJWJB3 pic.twitter.com/1xwsKKaegL

— Seattle Kraken (@SeattleKraken) June 3, 2021
While some teams have likely learned their lesson when it came to player exposure and side deals in 2017 with Vegas, Seattle still has an experienced front office and a lot of strong players to pick from at every position.
With rumors of a stagnant salary cap, big names in need of new contracts across the league, expansion requirements, and free agency, Seattle is joining the league at a fun and opportune time. The NHL's upcoming offseason will be full of headlines.
And should Seattle see immediate success like 2017 Vegas, expansion bids could continue to come the NHL's way (see Quebec, CAN, or Houston, TX).
---
Have a question or a comment for Jacob Messing? You can find him on Twitter @Jacob_Messing.