ECHL
Iowa Heartlanders Taking Nothing For Granted As They Jump Into The ECHL
Iowa Heartlanders Taking Nothing For Granted As They Jump Into The ECHL
The Iowa Heartlanders are digging deep to connect with fans and create a hockey community before entering the ECHL next season.
Jun 1, 2021
by Mike Ashmore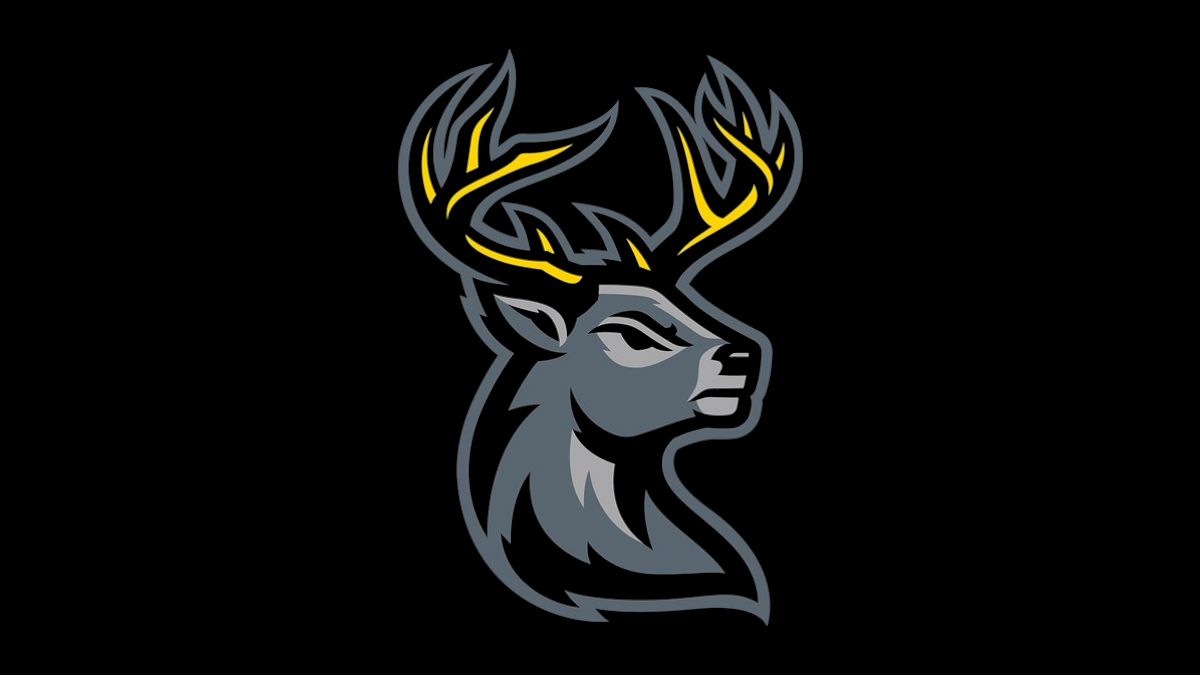 When your resume looks like Brian McKenna's, there's never a lack of interest in your services.
The long-time commissioner of the ECHL, and also a recent inductee into its Hall of Fame, McKenna boasts over 35 years of professional sports experience at a number of different levels, including stints as the Director of Hockey Operations for the Ottawa Senators of the National Hockey League and the Executive Vice President and General Manager of the Carolina Monarchs of the American Hockey League.
He also served as the President and General Manager of the Trenton Titans, and was named the ECHL's Executive of the Year in the inaugural 1999-2000 season before eventually enjoying a 17-year run in the league's front office.
So, with all that said, it certainly opened some eyes when McKenna was recently named the new team president of the expansion Iowa Heartlanders franchise.
"I had been out here to visit probably three or three and a half years ago now, whenever the arena was just in the planning stages at that point, and from meeting the mayor, city administrator, and folks associated with the local business community here, I was really impressed with the vision they had," McKenna told FloHockey.
"And also, just the fact that everybody was pulling in the same direction. It left me with a really good feeling, a good vibe about the whole community here. The arena itself sits on about a 200-acre redevelopment called Iowa River Landing, which is surrounded by shopping, restaurants, condos and apartments. It's basically its own little village or town, and it's just a neat vibe. And also, Dean MacDonald, who I got to know when they were coming into the league with the St. John's franchise, and his partner Glenn Stanford, who I've known for years, I've got a real good comfort level with those guys. They called, asked if I'd be interested in the opportunity, and I decided to jump back in."
So, the work began. Quickly. The Heartlanders, whose name and logos were recently revealed to much fanfare, start their first season in 2021-22, and there's still a lot that needs to take place between then and now to make sure that it'll be a successful one.
"We have lots to do, certainly, at this point," McKenna said "(Last week), we did the major branding, so the team has an identity, so we change our focus to a lot more of the hockey operations, in terms of getting the coaching staff on board and prepared as we get into the free agent season. This year, it'll be a little later – it'll be July before we can sign players – but we'll be ramping up that side of the business here, starting (this) week, actually. On the business side, now that the team has an identity, we'll be full speed ahead in terms of season-ticket sales, sponsorship sales and those sort of events as we prepare for opening night in October."
While the focus is getting everything off the ground, there's also a long-term vision for maintaining the sustainability of the franchise, which is something near and dear to McKenna, who could only watch with great displeasure from the commissioner's chair as the Titans franchise he helped build slowly crumble long after he'd left.
"You're probably two or three years in before you're able to get that feeling and that vibe (of how successful the franchise can be long-term)," he said. "One thing I found over the years, not just with Trenton, but with many teams across the league, is you cannot take anything for granted. We're in the entertainment business, and there are a ton of options that people have in terms of where they can spend their discretionary income. Even if a team gets off to a successful start, like we did in Trenton, you can't take it for granted. You have to continually make sure that you're connecting with your fans, make sure that you're keeping it fresh and new, keeping the entertainment level up. If you do that, then you have an ability to sustain for the longer term."
McKenna pointed to a model established by the Toledo Walleye, and how re-establishing an ECHL franchise there and centering downtown redevelopment in part around a new arena seemed to do wonders for everyone involved.
With that in mind, Xtream Arena in Coralville is a brand new, $50 million building with a capacity of over just 5,000 that will be an incredible asset to the new franchise as it looks to not only be a key part of the community, but give their new fanbase a reason to justify spending that discretionary dollar with them.
"It's very important," McKenna said. "Fans nowadays expect all of the modern amenities in the arena, and they expect everything that you would get in a major league facility to be in a minor league facility as well. The only difference, of course, being the size. We want to make sure that we're able to deliver that. The building here is one bowl, all the seats come all the way down to the ice, so it's a very hockey-friendly facility. And, because it's so compact, we think it's going to be a terrific environment to be able to present our product, so we're excited about that."
---
Mike Ashmore has 17 years of experience covering professional and college sports. You can follow him on all social media channels at @mashmore98.