Atlantic Hockey 2020-21
Coast To Coast: AHA, WCHA Alum Featured In Pro Playoff Pushes
Coast To Coast: AHA, WCHA Alum Featured In Pro Playoff Pushes
As professional teams gear up for the postseason, we check in on Atlantic Hockey and WCHA alumni impacting the leagues.
May 4, 2021
by Jacob Messing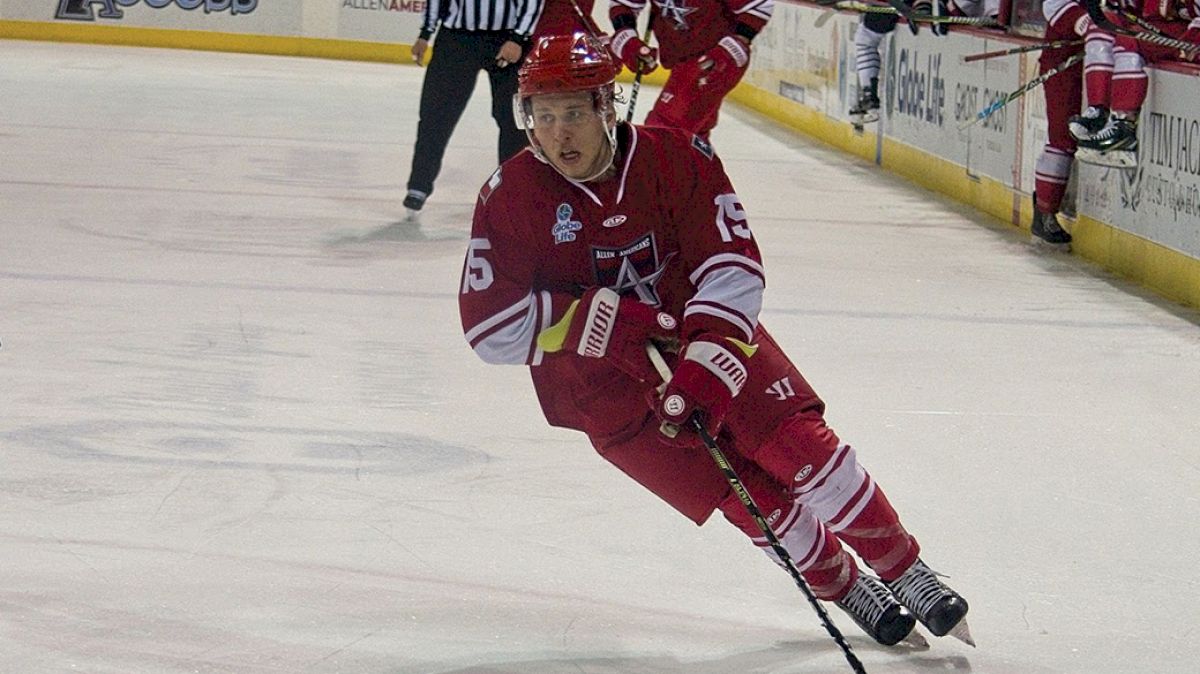 Coast To Coast is FloHockey's monthly, cohesive news on North American hockey and live-streaming partnerships.
The collegiate gateway to the NHL has been strengthened throughout the years and the 2021 postseason features a handful of Atlantic Hockey and WCHA graduates who you've watched in recent years right here on FloHockey.
ECHL More Than Just Depth
Despite being cut down to nearly half of its typical size, the 2020-21 ECHL season has been filled with prominent production from young players still developing outside of their Atlantic Hockey and WCHA careers. The number of alumni still on the ice shows the AHA and WCHA have developed more than just depth in a 14-team league.
On the backend, rookies Mike Lee and Philip Beaulieu have had encouraging seasons. Lee was the breakout star for Sacred Heart's historic 2019-20 season robbed by the pandemic. Lee is ninth in per-game defensive scoring — minimum 10 games played — this season as a rookie for the third-place Indy Fuel, still much in reach of the top spot in the East.
Up front, forwards Corey Mackin and Charlie Gerard have found stable status at the next level. Mackin played for Ferris State from 2015-2019 with impressive consistency, scoring 25-26 points each season for 101 points over 149 games. That consistency has translated to the ECHL, where he has 42 points in 50 games after recording 46 points in 58 last season.
Mackin leads the Allen Americans in scoring, and along with an enviable puck-moving defense, has the team in third place in the Western Conference with a legitimate chance at the top seed.
Gerard spent four years with Minnesota State, adding to his per-game totals each season as a reliable winger for the Mavericks. As a rookie with the Utah Grizzlies, he's doing his part when he's been on the ice, but has been limited to just 32 of 55 games this season. The Grizzlies are one spot out of the postseason cutoff, sitting 0.036 percentage points from a tie with fourth-place Rapid City.
NHL Teams Hesitant With Inexperience
The NHL's condensed schedule has not been kind to prospects. Teams that know anything can happen in a 56-game season seemed to be more reserved in getting their young players' feet wet.
The combination of NHL teams having a taxi squad, leaning on aging AHL players, and the shortened seven-game slide rule for contracts did not leave much room for "projects" or players that visibly need some more development time.
That means the raw talent that typically comes out of the NCAA was not as prominent as past years. Additionally, the NCAA's wide ruling of expanded eligibility requirements due to COVID did not bring about the typical wave of NCAA prospect or free agent signings as past springs.
Still, alumni including Marc Michaelis, Zach Whitecloud, and others from various graduation classes saw some time in and out of the lineup.
With teams having a range of 3–10 games remaining on the season and not much wiggle room for playoff positioning or contention left, some of those teams on the outside could start to use their remaining time to get those types of future pieces slotted in.
---
Have a question or a comment for Jacob Messing? You can find him on Twitter @Jacob_Messing.