ECHL
How NHL Contention Trickles Down To AHL & ECHL Affiliates
How NHL Contention Trickles Down To AHL & ECHL Affiliates
When NHL teams move to "win now" mode, there are serious repercussions that rattle down to ECHL and AHL affiliates.
Apr 26, 2021
by Jacob Messing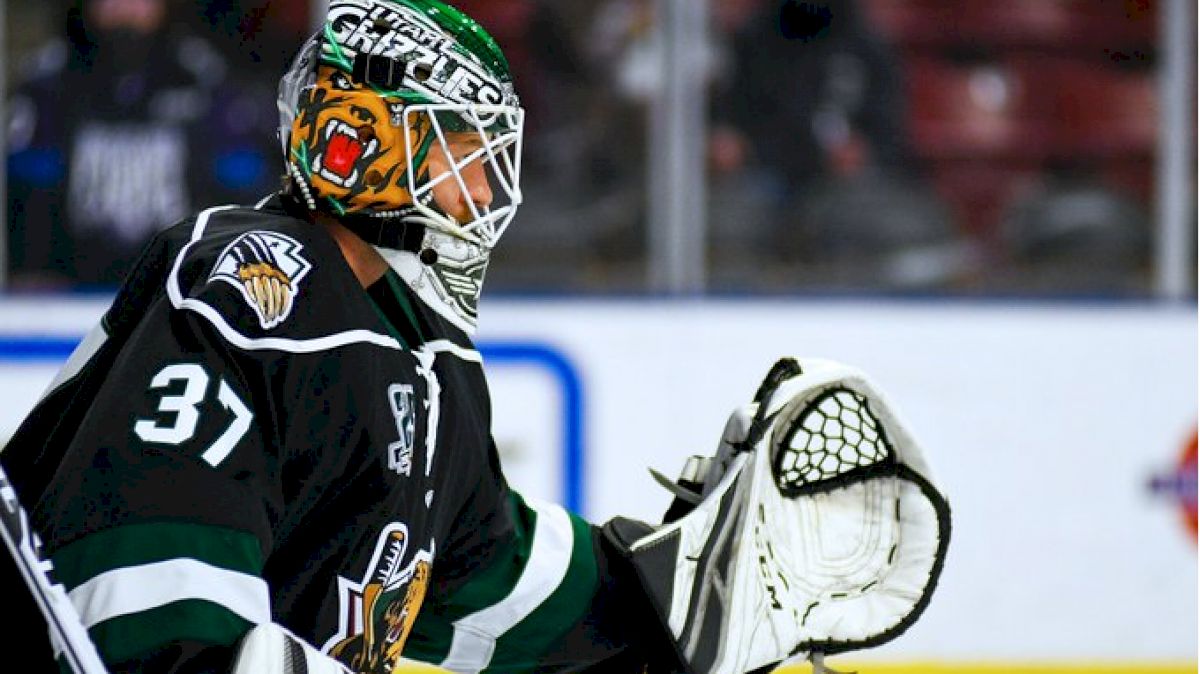 Every free agency and trade deadline has its apparent winners and losers, and while the field of contenders narrows, only one team will hoist the Stanley Cup and be able to put to rest any prior criticism.
It's at that moment — the hoisting of the league trophy — that no contract was too big or too long, that no trade package was too much; in the end, the deals worked.
But there's a reason the term "win now" is annually affixed to a handful of teams; everything is in place for the current season or next couple of seasons to give this team its on-paper best chance at the championship.
So when fans, teams, and front offices view their team as a legitimate contender, smart contracts, good players, and savvy trade deadlines are expected.
But only one team has the privilege of laying to rest scrutiny of recent front office decisions by claiming the league trophy. When a team falls short, everything is put back under under the microscope, this time with higher magnification.
There can be a lot of agreeable reasons for teams going all-in for the upcoming season or pending playoffs.
First, regular playoff success yields the thought process that teams are gaining experience to see the postseason all the way through (e.g., Colorado and Carolina). Second, an uber-talented team with all the tools to make a run after some minor tweaking (e.g., Toronto and Vegas). Third, a team with superstars that have the power to carry a flawed team to surprising lengths (e.g., Edmonton and Pittsburgh).
The aforementioned six organizations are not the sole teams that fit into these categories. There is a lot to be said for Washington, Florida, and defending champion Tampa Bay.
But these nine teams are in the position to make playoff-mentality moves that can be explained by analysts, fans, and organizations, with explanations coming easier with every victorious playoff game.
Some believe no price is too high if it ends with a Stanley Cup, but even for the last standing team, "win now" often results in "lose later."
The Value of Draft Picks
At the trade deadline, "win now" teams have a much easier time surrendering prospects and draft picks if they believe they are landing the right piece that can help them win in the postseason.
Last year, Tampa Bay dealt two first-round picks and top-prospect Nolan Foote at the deadline to acquire forwards Blake Coleman and Barclay Goodrow. There was a lot of criticism on the overpayments right up until the two forwards played a part in the team winning the Stanley Cup; all was forgiven.
But the reality is that Foote and those draft picks were likely to be integral parts of the organization's future. With Tampa Bay trading away another first-round pick, a second-round pick, and fourth-round pick in various deals since, the farm system will begin to look bare in the coming years. But that's the trade-off of success . . . however, it reaches further than an inevitable increased likelihood of losses.
First off, none of those draft picks are guaranteed to produce NHL players.
Last year, Dobber Prospects released a thorough analysis of career probability based on the overall number of draft picks per year, average number of players that skate in the NHL per season, and of course draft position.
There are also a handful of undrafted players that carve out a path to the NHL as late bloomers, further adding to the stiff competition among draftees.
But while not every drafted player finds a regular home in the NHL, many find impressive careers in the ECHL and AHL.
But if there aren't regular draft picks for those minor league affiliates to work with, those organizations will likely find themselves in that "lose later" stage prompted by bulking up "win now" mode.
The Minor League Repercussions
Minor league affiliates exist beyond the stretches of giving organizational assets a place to develop. Some fans fail to recognize the fact that these ECHL and AHL organizations are businesses of their own that don't answer to the beck and call of the NHL.
That is, while these organizations bank on the regular pickings of former NHL affiliate draft picks when building their rosters, the loss of players to pick from — via NHL trades that relinquish draft picks — leaves these teams scrambling for free agency signings and scouting form even lower leagues including the NCAA, USHL, NAHL, etc.
Let's use the Pittsburgh Penguins as an example. The Penguins feature superstars Sidney Crosby and Evgeni Malkin and there is an air of "these players deserve management doing everything it can to give them a chance at winning a Cup every year."
That means a lot of surrendered draft picks and prospects to fill the roster with NHL-caliber talent that can support Crosby and Malkin in a playoff run.
At the time of print, the Penguins sit first in the East Division with a 2021 playoff spot comfortably in the cards. At the trade deadline they brought in two-time Stanley Cup winner Jeff Carter for the price of a third-round and fourth-round draft pick.
The lost draft picks are those types of things that will automatically be forgiven should the Penguins lift the Cup this spring. But after years of deadline moves — which ultimately brought the Cup to Pittsburgh in 2016 and 2017 — the well is running dry.
Recent league standings across the NHL, AHL, and ECHL are displayed below and loosely coded with NHL team colors.
League Standings via Points Percentage
NHL Standings
AHL Standings
ECHL Standings
1
Colorado Avalanche
1
Laval Rocket
1
Fort Wayne Komets
2
Vegas Golden Knights
2
Chicago Wolves****
Florida Everblades
3
Carolina Hurricanes
3
Lehigh Valley Phantoms
3
Wichita Thunder
4
Florida Panthers
4
Hershey Bears
4
Allen Americans
5
Tampa Bay Lightning
5
Providence Bruins
5
Indy Fuel
6
Washington Capitals
6
Henderson Silver Knights
6
Orlando Solar Bears
7
New York Islanders
7
Cleveland Monsters
7
Greenville Swamp Rabbits
8
Minnesota Wild
8
Bakersfield Condors
8
South Carolina Stingrays
9
Toronto Maple Leafs
9
San Diego Gulls
9
Utah Grizzlies
10
Pittsburgh Penguins
10
Grand Rapids Griffins
10
Jacksonville Icemen***
11
Boston Bruins
11
Syracuse Crunch*
11
Rapid City Rush
12
Edmonton Oilers
12
Hartford Wolf Pack
Tulsa Oilers
13
Winnipeg Jets
13
Utica Comets**
13
Kansas City Mavericks
14
New York Rangers
14
Colorado Eagles
14
Wheeling Nailers
15
Dallas Stars
15
San Jose Barracuda


16
Montreal Canadiens
16
Iowa Wild
17
Nashville Predators
17
Manitoba Moose
18
Philadelphia Flyers
18
Rochester Americans
19
St. Louis Blues
19
Toronto Marlies
20
Chicago Blackhawks
20
Belleville Senators
21
Vancouver Canucks
21
Texas Stars
22
Arizona Coyotes
22
Wilkes-Barre/Scranton Penguins
23
Los Angeles Kings
23
Tucson Roadrunners
24
Calgary Flames
24
Stockton Heat
25
San Jose Sharks
25
Rockford IceHogs
26
Detroit Red Wings
26
Binghamton Devils
27
Columbus Blue Jackets
27
Ontario Reign
28
Ottawa Senators
28
Bridgeport Sound Tigers
29
New Jersey Devils


30
Anaheim Ducks
31
Buffalo Sabres
*= shared affiliation with Tampa Bay and Florida
**= shared affilaition between St. Louis and Vancouver
***= no affiliations
****=shared affiliation between Nashville and Chicago
At the time of print, you can see the Penguins sit 10th of 31 teams in the NHL, while their AHL affiliate sits 22nd of 28 teams, and their ECHL affiliate sits 14th of 14 ECHL teams. The trickle-down of success is evident.
Other teams that fit into a similar mold, despite varying NHL success, include Toronto, Arizona.
There are a wide number of variables that go into this chart: draft pick numbers, draft pick development, free agency signings, trades, and much more. But the general usage of this chart shows the trickle-down economics of how contending teams' affiliates are the first to see the impact of asset management.
---
Have a question or a comment for Jacob Messing? You can find him on Twitter @Jacob_Messing.